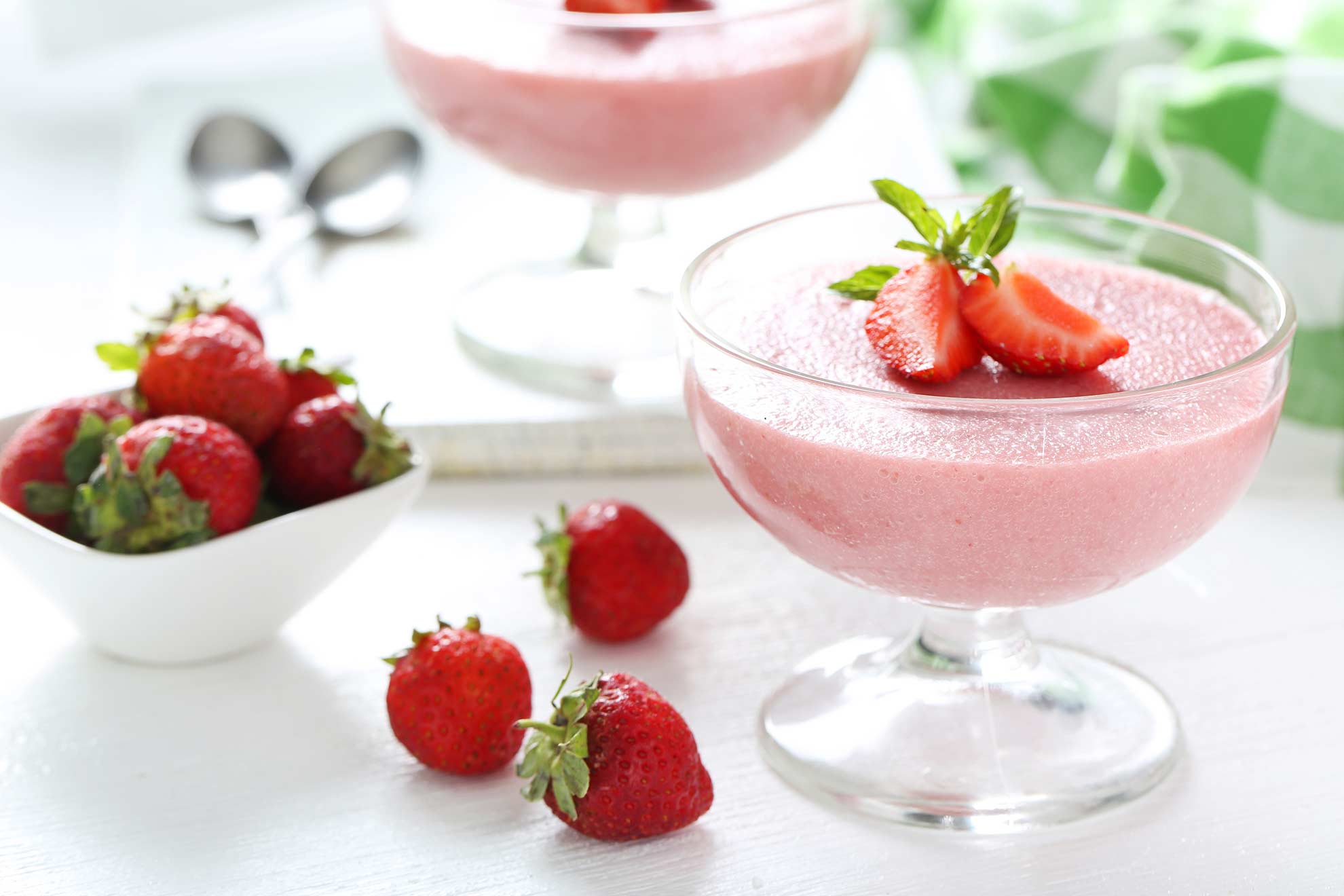 Creamy Strawberry Mousse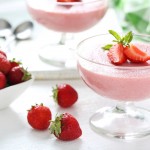 Yield: 4
Prep Time: 20 minutes
Print
Creamy Strawberry Mousse
Instructions
Blend the strawberries with the sugar and lemon juice in a blender or food processor.
Fill a medium glass bowl with cold water. Add the gelatin and let it soak for a few minutes.
Place the glass bowl with gelatin in a baine marie over boiling water to dissolve the gelatin. Once dissolved take immediately off the heat.
In a mixing bowl, stir the gelatin into the strawberry puree and allow to cool.
Using an electric mixer, whip the heavy cream until stiff peaks form.
Gently fold the whipped cream into the puree with a spatula until well combined.
Fill serving glasses and refrigerate for a minimum of 5 hours.
Allergens
Allergens
This creamy strawberry mousse is the perfect quick dessert to whip up when the pantry is looking a little bare. You can even use frozen strawberries, just be sure to thaw them beforehand.