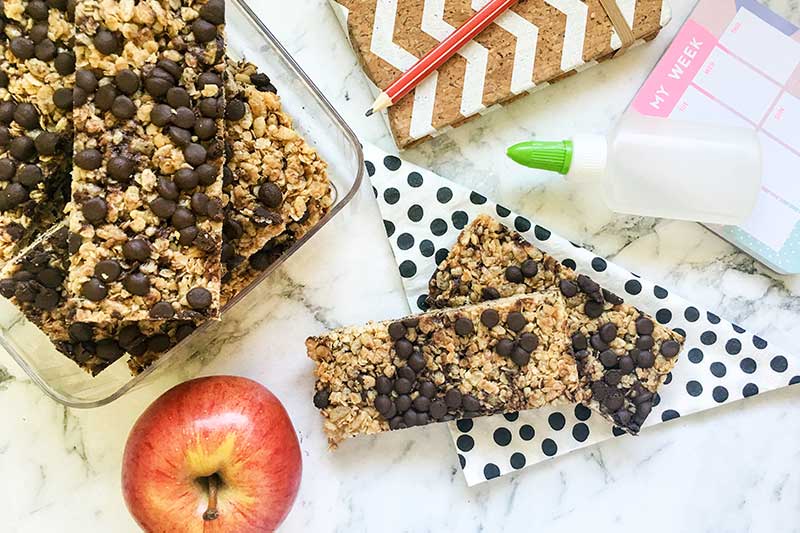 Crunchy Chocolate Chip Muesli Bars For The Lunch Box Win!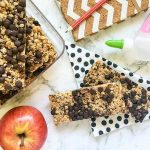 Crunchy chocolate chip muesli bars
A box of six or eight commercial muesli bars doesn't go far when you have multiple kids chowing them down every day. This recipe will yield FOURTEEN generous sized muesli bars, and more again if you decide to be a little less generous when slicing. Chocolatey and crunchy, what else could you want?!
Instructions
1. Preheat the oven to 170°C, grease and line a 20 x 30cm slice tin.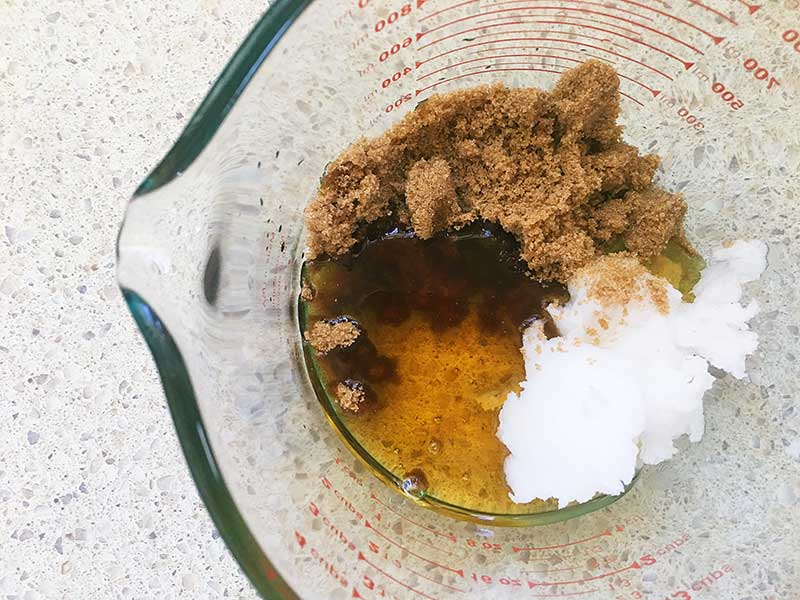 2. In a mixing bowl, combine the Quick oats and rice puffs. In a small microwave safe bowl or jug, combine the coconut oil, brown sugar, honey, vanilla extract and salt. Heat in the microwave until melted and slightly thickened when stirred.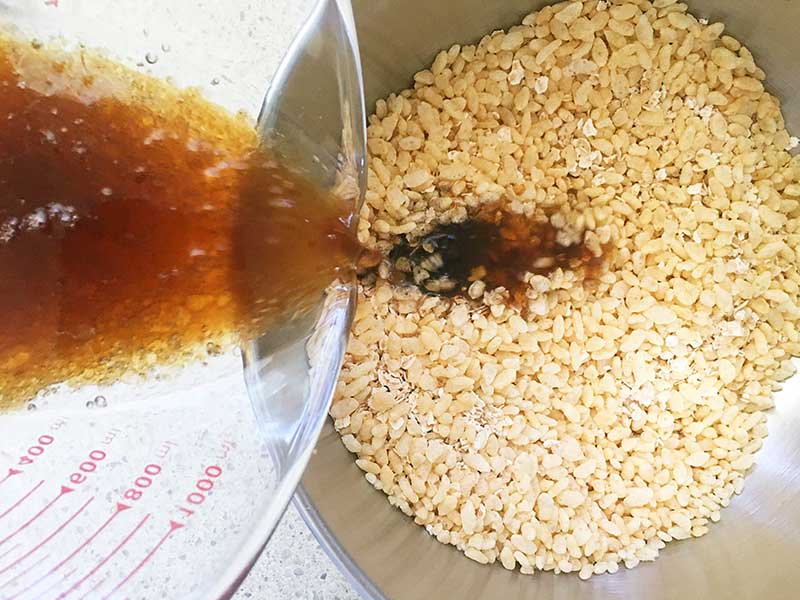 3. Add the melted oil mixture to the dry ingredients and stir through to combine. Let the mixture cool off.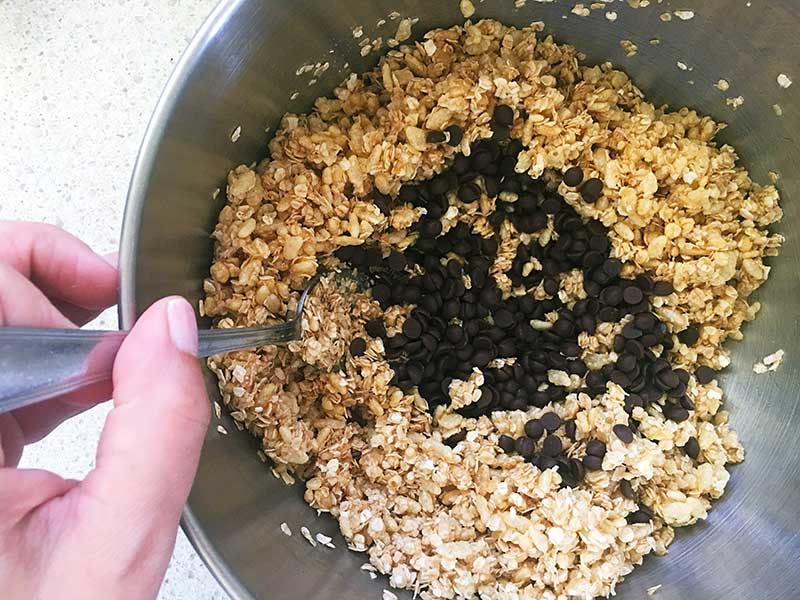 4. Add half the chocolate chips to the mixture and stir through.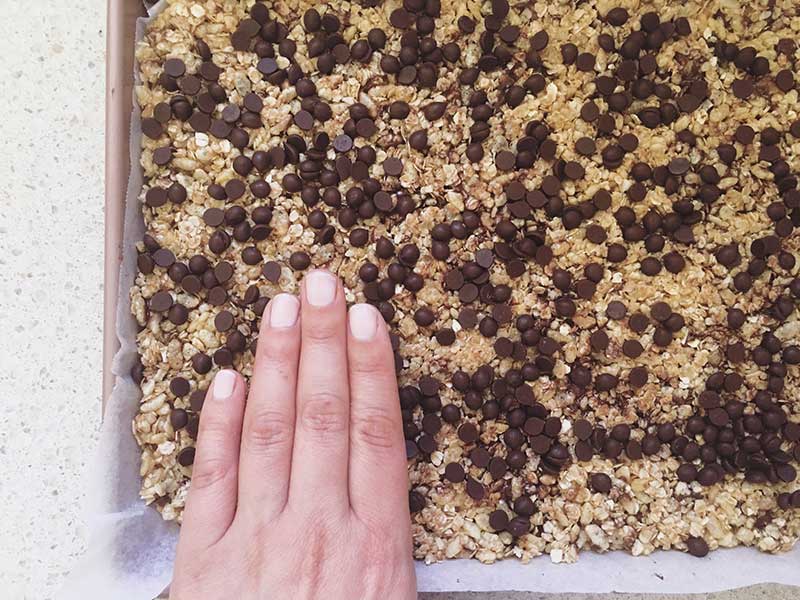 5. Firmly press the mixture into the pan. Top with the remaining chocolate chips, pressing them into the top gently. Bake in the oven for 20 minutes or until lightly golden in colour.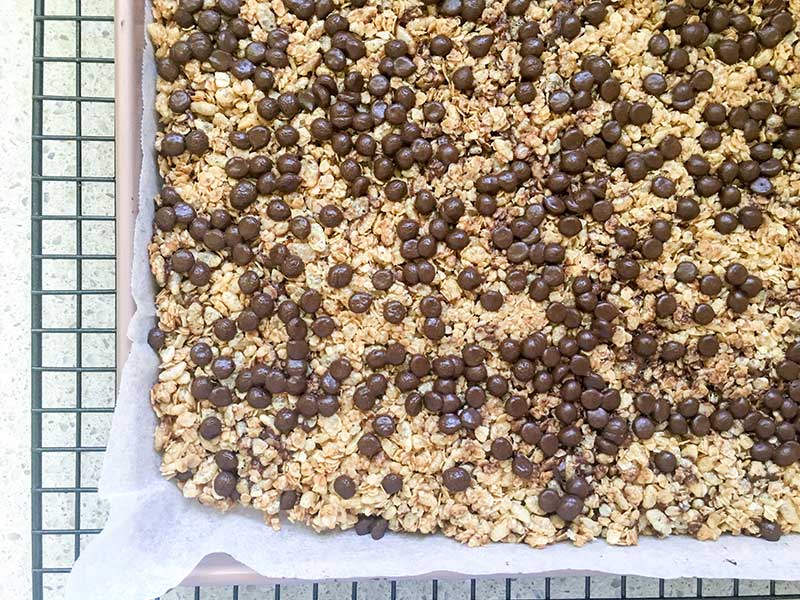 6. Let the slab cool in the tin completely to harden up.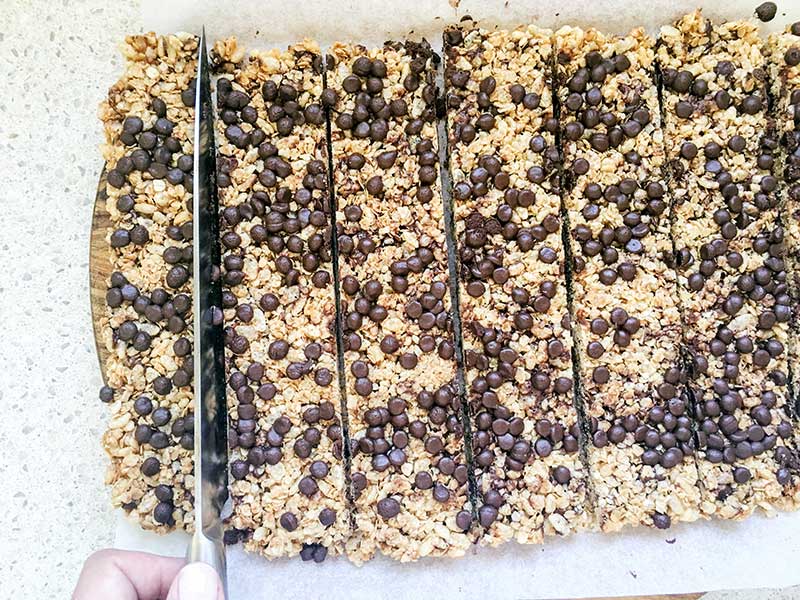 7. Using a sharp knife, slice the slab into bars. Store in an airtight container. YUM!
Make your muesli bar snacks go even further with this crunchy chocolate chip muesli bars recipe!