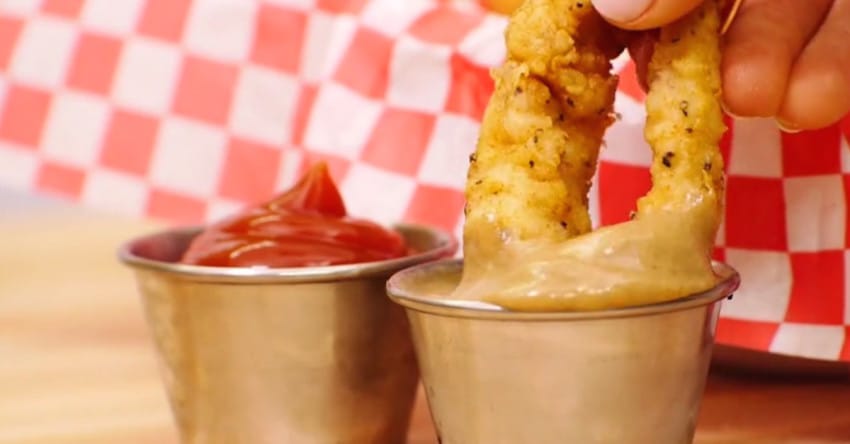 Delicious Fried Chicken Rings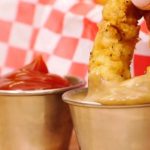 Yield: 4
Prep Time: 20 minutes
Cook Time: 8 minutes
Print
Delicious Fried Chicken Rings
In a clever mix between onion rings and chicken tenders, these clever chicken rings are a great snack for the kids and oh so easy to make!
We discovered the recipe on the Little Things website and oh yes we were sold!
So watch on below and drool with us.
Full recipe and instructions below.
Will you be making them?
Instructions
Lay your chicken flat and pat dry with paper towel
Flatten and tenderise the chicken with a rolling pin.
If not already, cut into 1 inch strips
Pour milk into a bowl
Whisk in the egg.
In a shallow bowl, mix the flour, pepper, garlic, paprika, and onion powder. Mix well.
Dip each chicken strip in egg mixture, then cover in the flour mix.
Make a ring shape out of the strip, and skewer it into place.
Heat oil to 180°C and fry rings for 4 minutes on each side.
Serve hot with dipping sauces of your choice, and enjoy
Allergens
Allergens