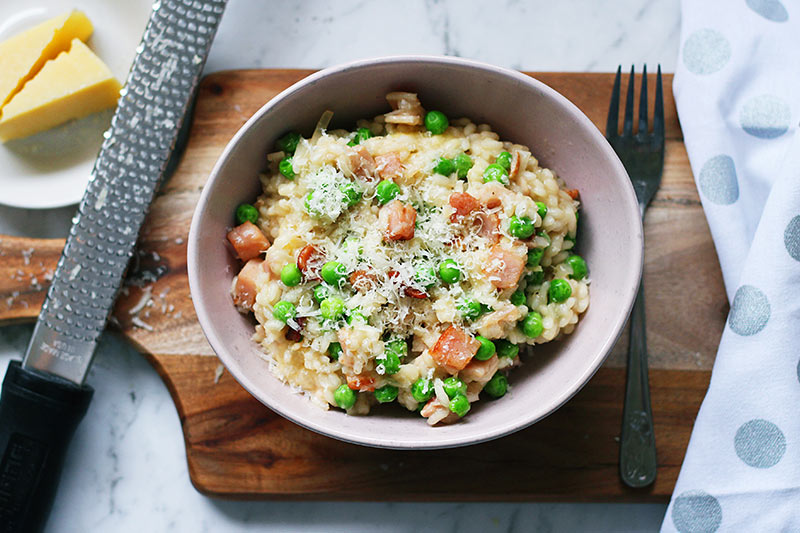 A Delicious Midweek Bacon and Pea Risotto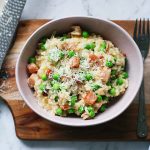 Bacon and Pea Risotto
Don't believe all the nonsense about having to stir risotto for hours on end - this risotto takes only half an hour and is full of the kids' favourites!
Instructions
1. In a saucepan, bring the stock to a boil. Reduce to a simmer.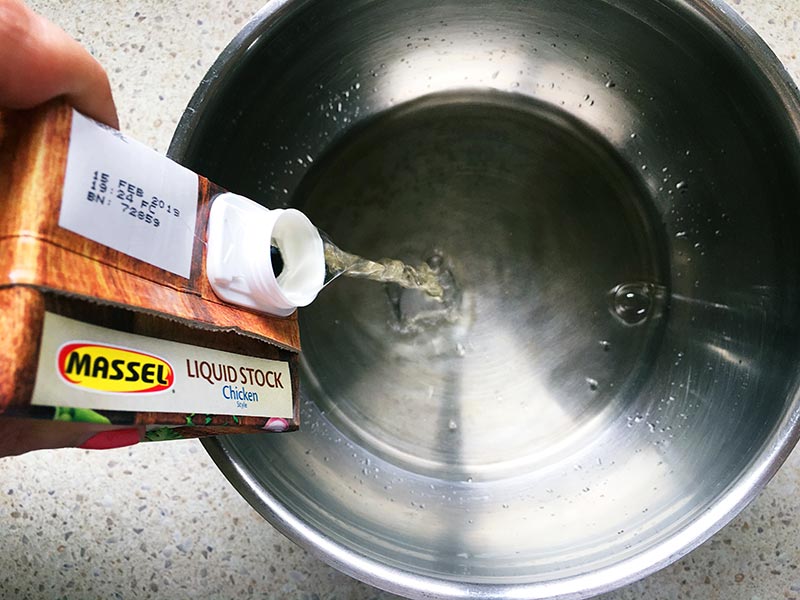 2. Heat the oil in a large saucepan. Fry the bacon pieces until browned. Remove from the pan.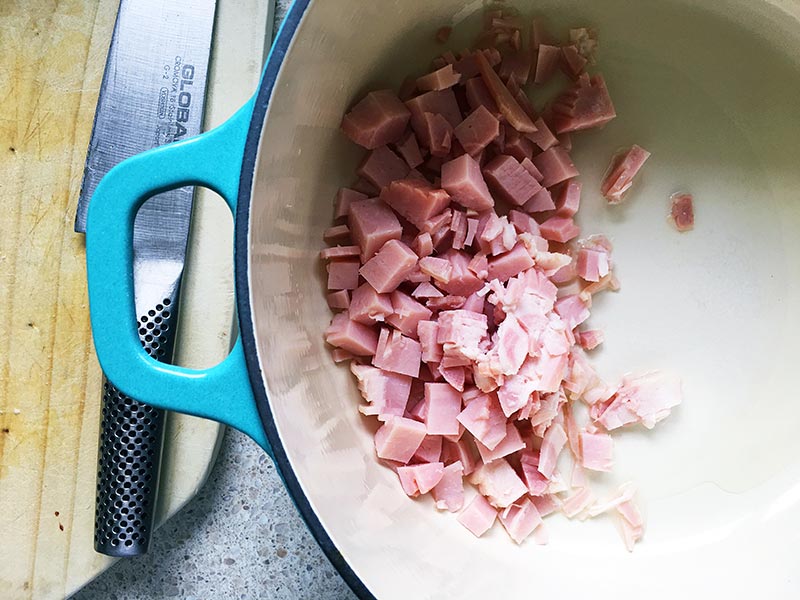 3. Cook off the onion until softened and transparent.

4. Pour in the rice and stir. Add the bacon back to the mixture, stir to combine.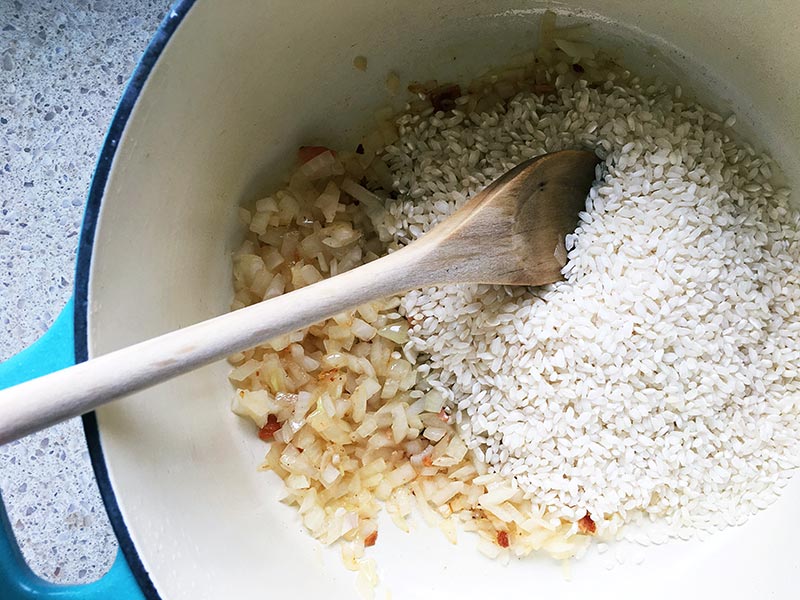 5. Pour in a ladle spoon of stock to the pan. Stir until the stock has been absorbed. Continue for the rest of the stock until the rice is cooked - this will take about 15 to 20 minutes.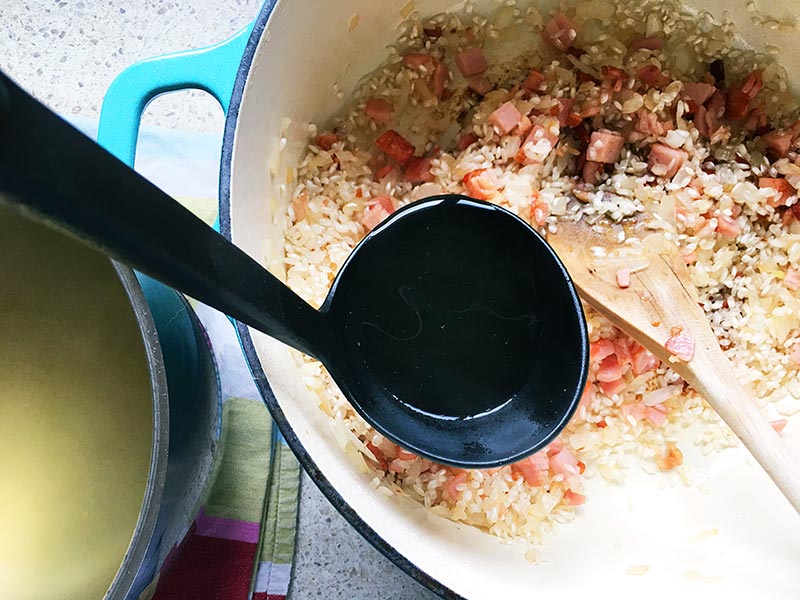 6. Add the peas, stirring through until defrosted.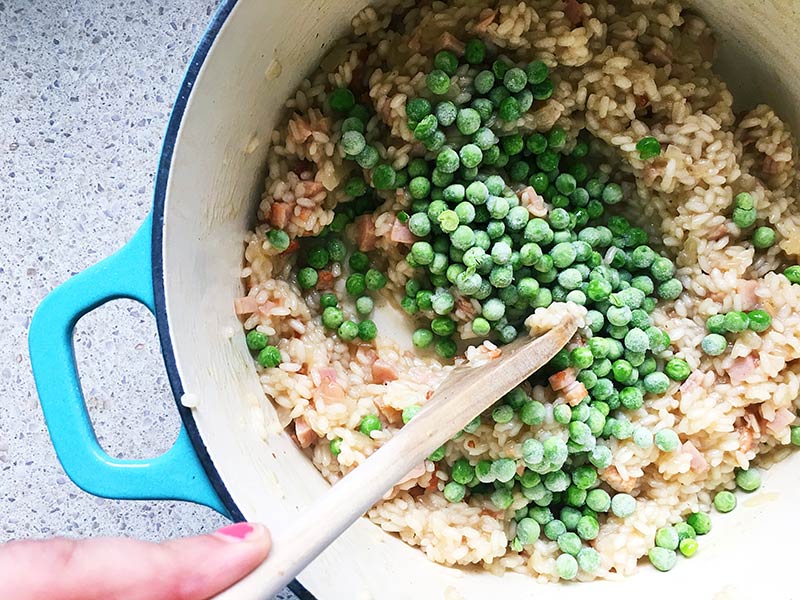 7. Stir through the Parmesan cheese.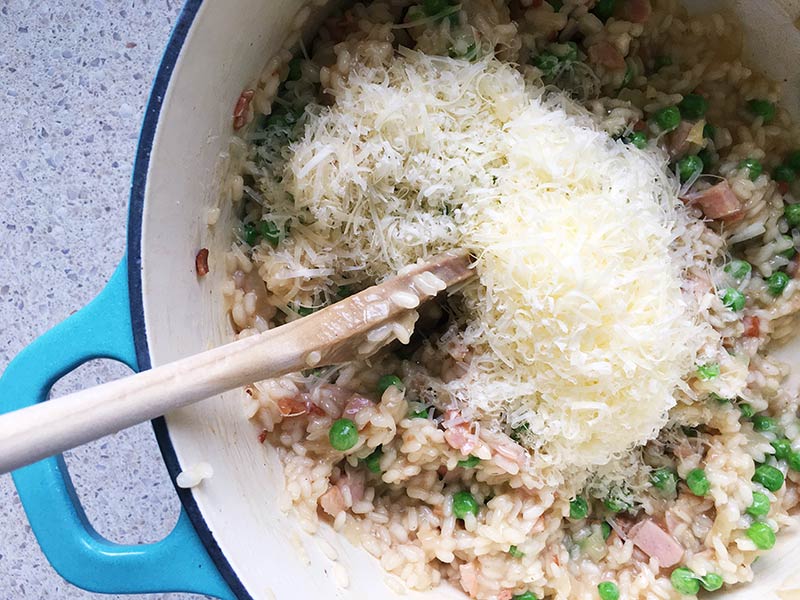 8. Season with salt and pepper to taste and serve.
When the fridge and pantry are nearly bare, don't despair! This risotto uses only a few fridge and pantry basics and delivers a both filling AND delicious meal.