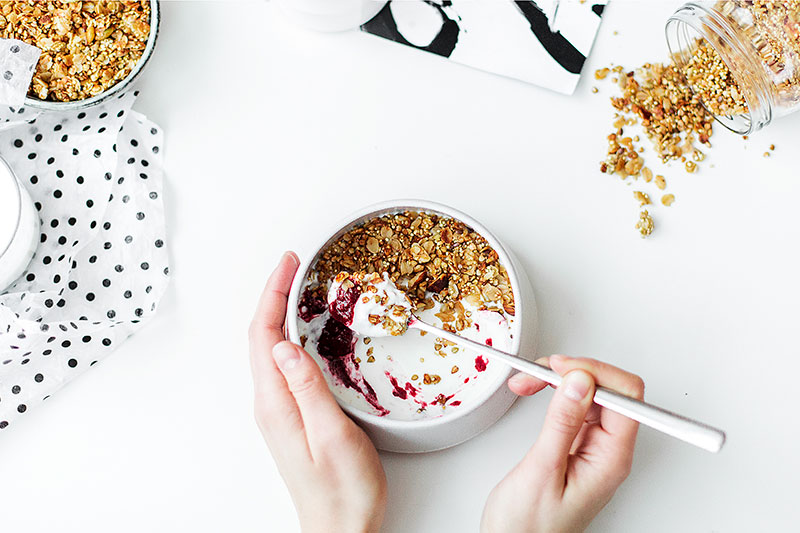 Start Your Day Right with a Delicious Thermomix Granola Breakfast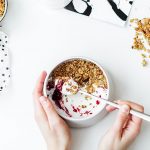 Thermomix Granola
Granola was one of the first things I cooked in my Thermomix. Packing a delicious crunch with every mouthful, it's healthy, saves you money AND makes a delicious snack any time of the day!
Instructions
1. Preheat the oven to 160°C and line two trays with baking paper.
2. Melt the butter and honey together in your Thermomix for 2 minutes / 90° / speed 2. (If you don't have a Thermomix, use a small saucepan over medium heat.)
3. Add all remaining ingredients (except for the cinnamon) into the Thermomix bowl. Heat for 2 minutes / 50° / reverse / speed 2. Use the Thermomix spatula to assist if required. (Alternatively, combine in a large mixing bowl and stir in the melted honey and butter. Stir to combine.)
4. Spread the granola mix over the two prepared trays. Sprinkle the cinnamon over the top. Bake in the oven for 15 minutes, checking it every 5 or so minutes (it'll burn quickly, be careful!). When it starts to turn a light golden brown, it's ready to come out. Transfer the sheets to cold trays or a wire rack to cool.
5. Store in an airtight container. Serve with milk or yoghurt and berry compote - anything you like really - for a most delicious start to the day!
Gather your favourite nuts, dried fruit and turn on your Thermomix. It's granola made easy!