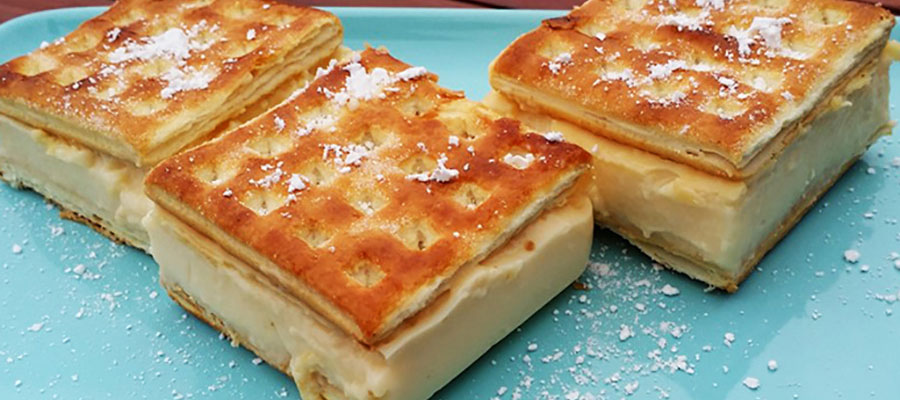 10 Minute Custard Slice (Thermomix Version)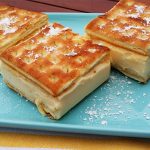 10 Minute Custard Slice
This 10 Minute Custard Slice is my go-to recipe when I know I have people coming over. 
So quick,  yummy and cheap to make!
Instructions
Place all ingredients into the Thermomix at 90 degrees, speed 4 for 7 minutes
In a tray line 10 lattice biscuits
Once mixture has finished pour the custard on top of the lattice biscuits, don't worry if it spills over the edge, you can cut them off when they set.
Once the bottom layer of biscuits is covered, place another layer of biscuits on the top.
Pop in the fridge to cool and set.
Once set, you can slice them into their squares and dust with icing sugar.  Enjoy!
TIP:
If you don't have a Thermomix, you can cook the custard on in a saucepan, mix the milk and flour together and then add the eggs and sugar. Slowly bring to the boil making sure you stir continuously. Once it has thickened remove and follow steps above.
You can also add vanilla or lemon rind, or coconut to the custard for different flavours.
Allergens

Do you have a favourite Thermomix recipe you would like to share with us? Submit them using the 'Submit a Recipe' link above or share in the comments below.