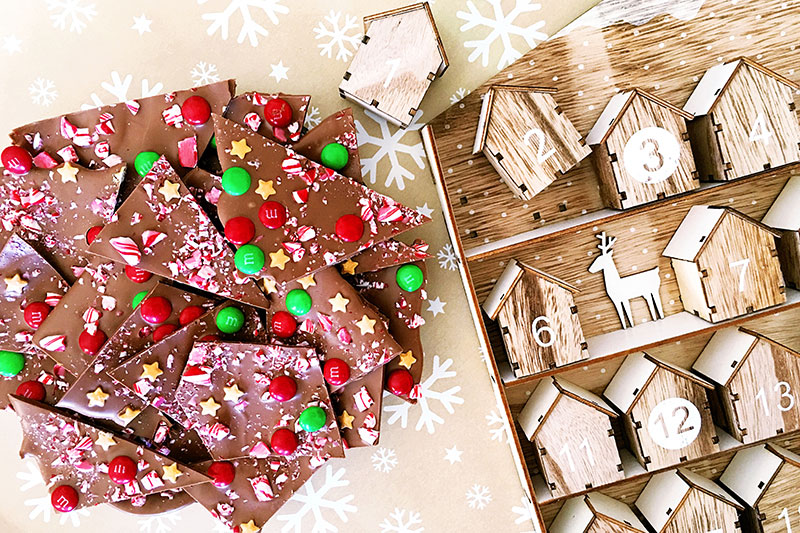 Easy Christmas Chocolate Bark to Make and Share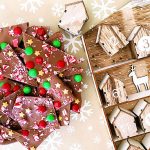 Prep Time: 5 minutes
Cook Time: 30 minutes
Print
Christmas Chocolate Bark
Smashed candy canes and M&Ms have never looked so good! Make the most of the Christmas confectionery these holidays by mixing them all together to make a pretty (and tasty) edible gift.
Ingredients
Instructions
1. Line a tray with greaseproof baking paper. Set aside.

2. Unwrap the candy canes and break them into smaller pieces. Place in a snap-lock bag and hit it gently with a rolling pin, resulting in smashed and splintered candy canes. Perfect.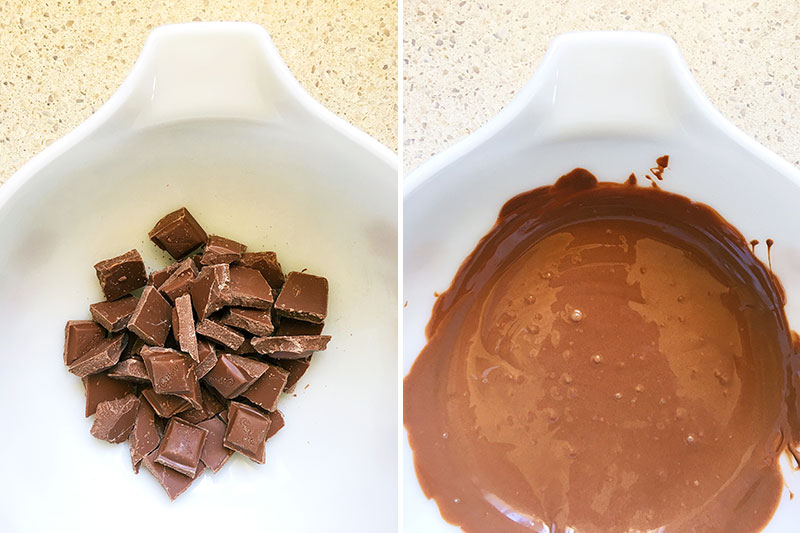 3. Heat the chocolate in the microwave in 30 second bursts on high setting until smooth and silky when stirred. Be careful not to over heat or it will seize!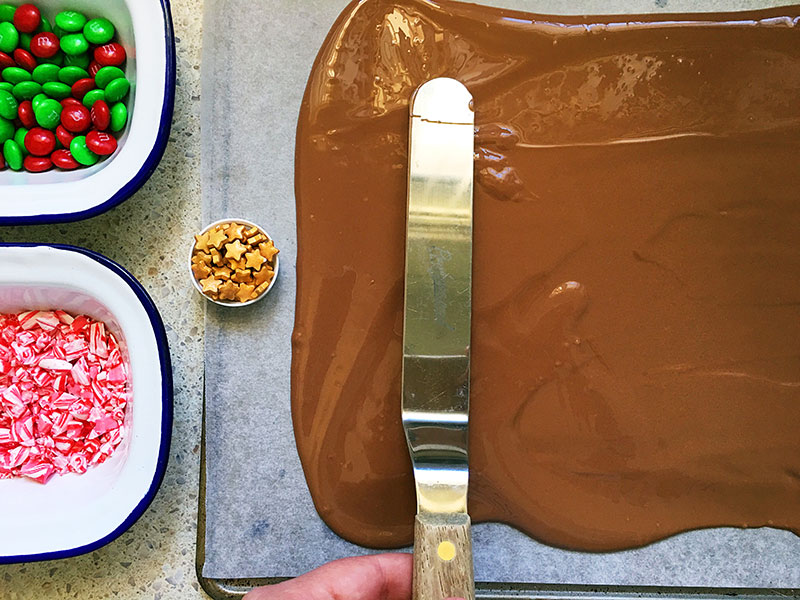 4. Working quickly, pour the melted chocolate onto the baking paper lined tray and spread with a spatula. Don't spread it too thin!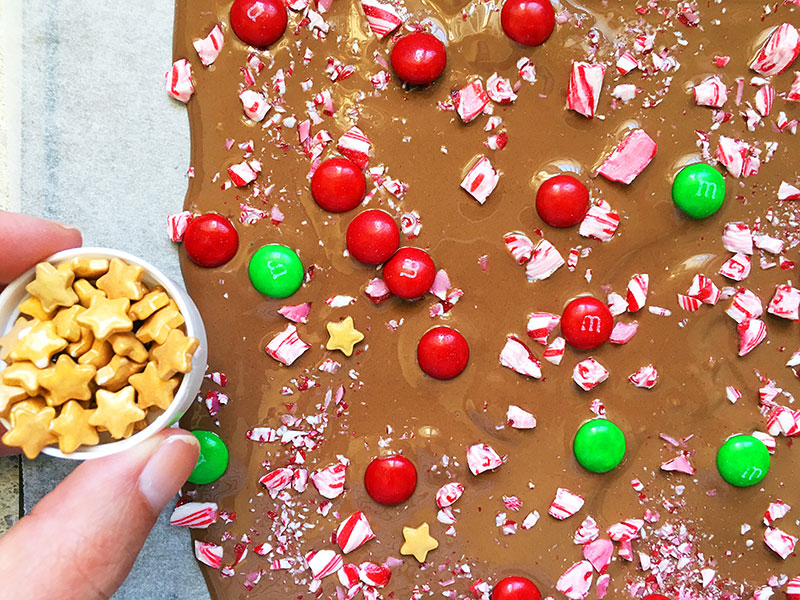 5. Dust the top of the chocolate slab with the crushed peppermint candy canes, followed by the M&Ms and a scattering of gold stars.

6. When happy with your topping, refrigerate for half an hour.

7. Using a sharp knife, cut through the chocolate slab to create shards of bark. Delicious! Pop into pretty cellophane bags or glass jars for gift giving.
An easy-peasy gift for the kids to make for neighbours, teachers and carers (or to munch on themselves), Christmas chocolate bark!