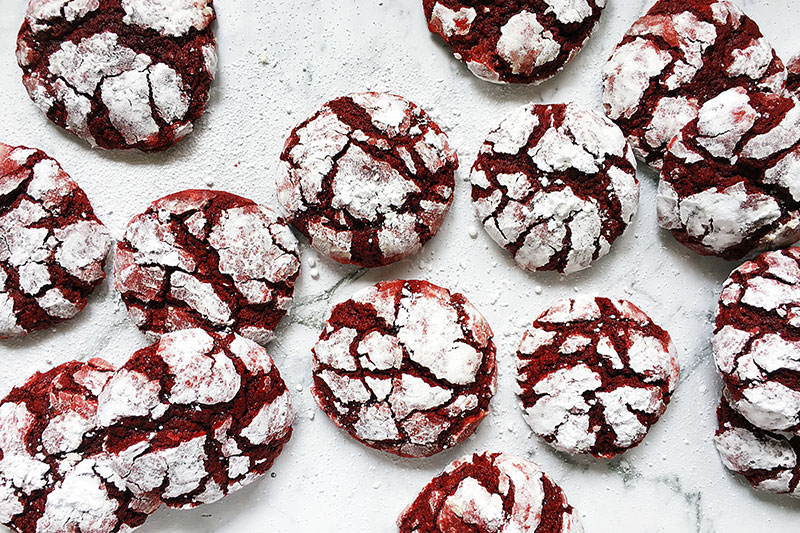 Delicious and Fudgey Red Velvet Crinkle Biscuits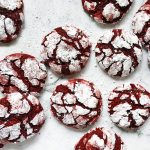 Yield: 24
Prep Time: 10 minutes
Cook Time: 15 minutes
Print
Red Velvet Crinkle Biscuits
They're fudgey, crinkly and look wonderfully fancy - these red velvet crinkle biscuits are surprisingly so very easy to make!
Instructions
1. Preheat the oven to 175 degrees Celsius. Line two baking trays with baking paper and set aside.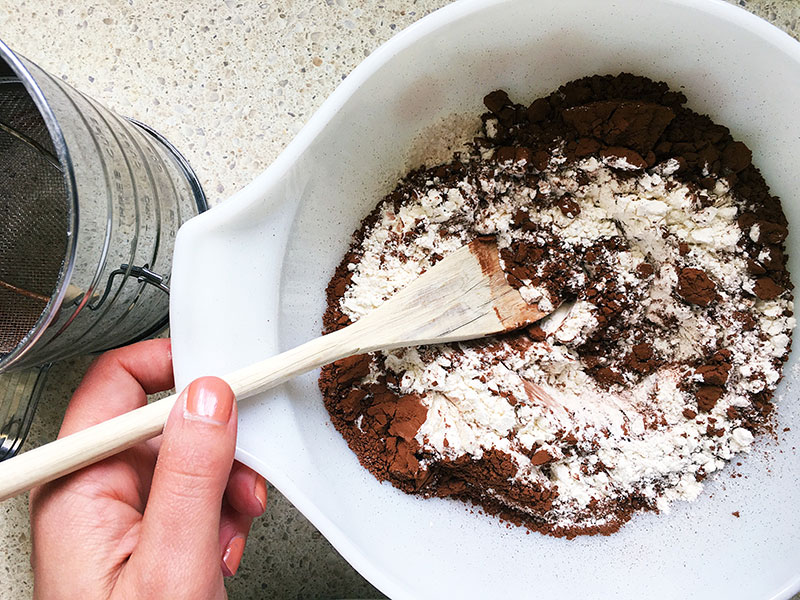 2. In a mixing bowl, sift and mix together dry ingredients - flour, cocoa, baking powder.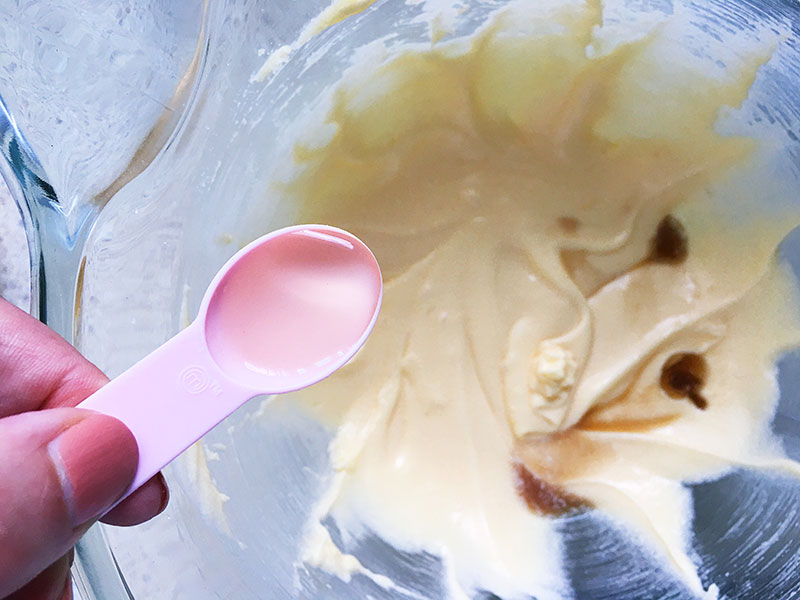 3. Using an electric mixer, cream together the butter and sugar until pale and fluffy. Beat in the eggs, one at a time. Add the vanilla and vinegar, mix well.
4. Add the food colouring and mix well. Use a spatula to make sure you scrape the bottom of the bowl.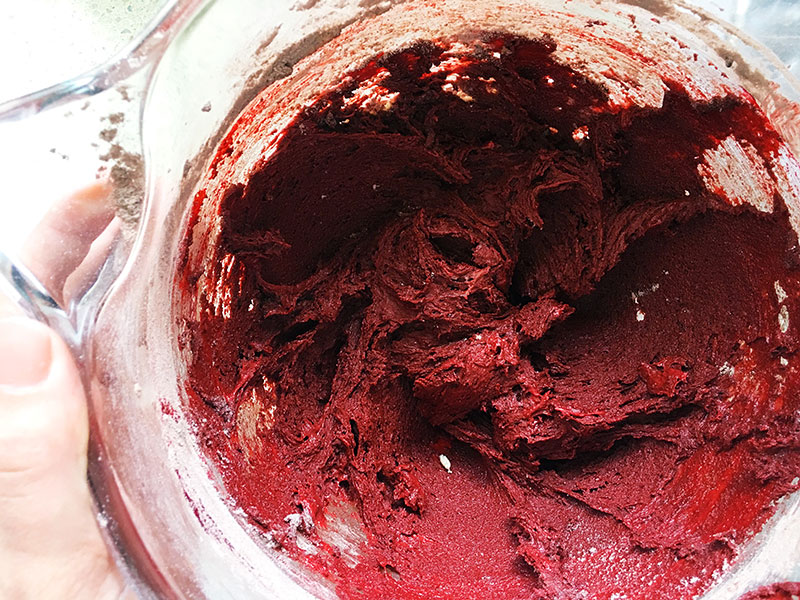 5. Add the dry ingredient mix. Use a low speed on the mixer to mix until just combined and forming a soft and sticky dough.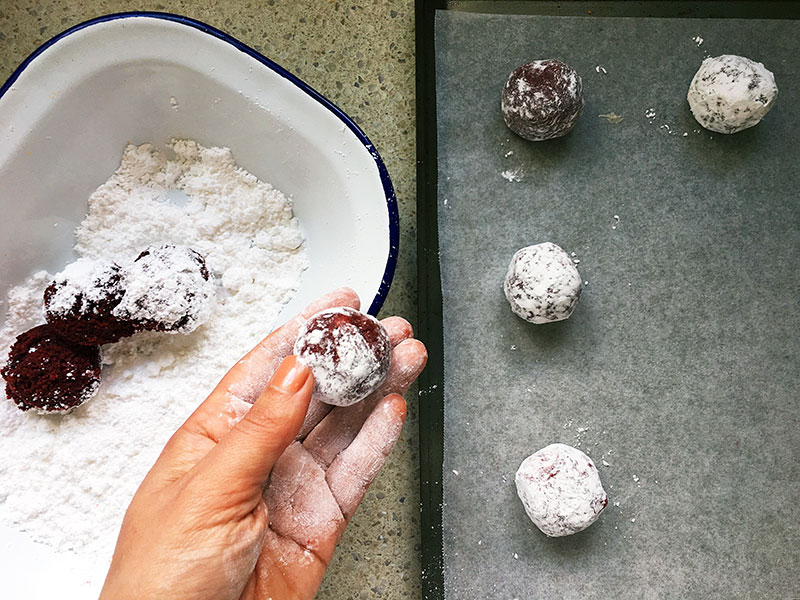 6. Put the icing sugar mixture in a shallow bowl. Drop tablespoons of mixture into the bowl, rolling the mix to form a ball, then place on the baking sheet. Leave around 5cm between each ball - they will spread!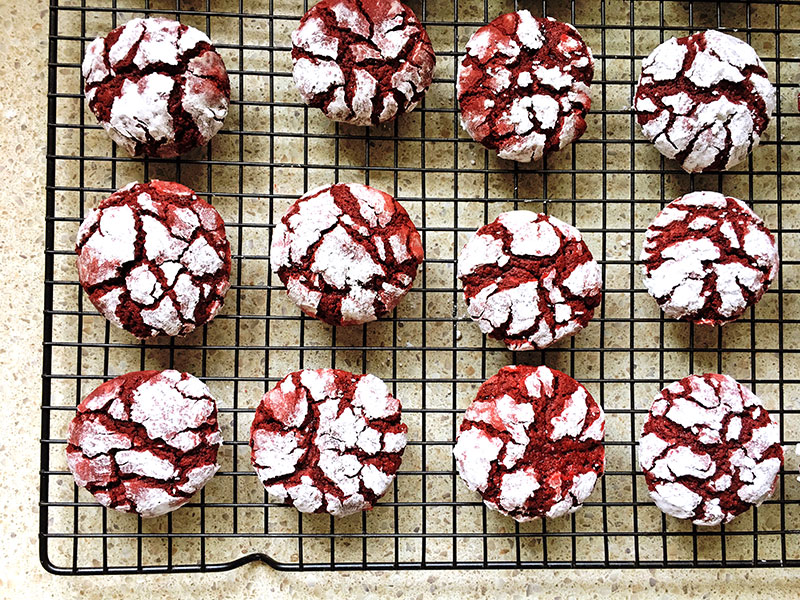 7. Bake for around 12 minutes, or until puffed up and cracked tops have formed. Cool on the baking trays for 2 minutes before transferring to a wire rack to cool completely.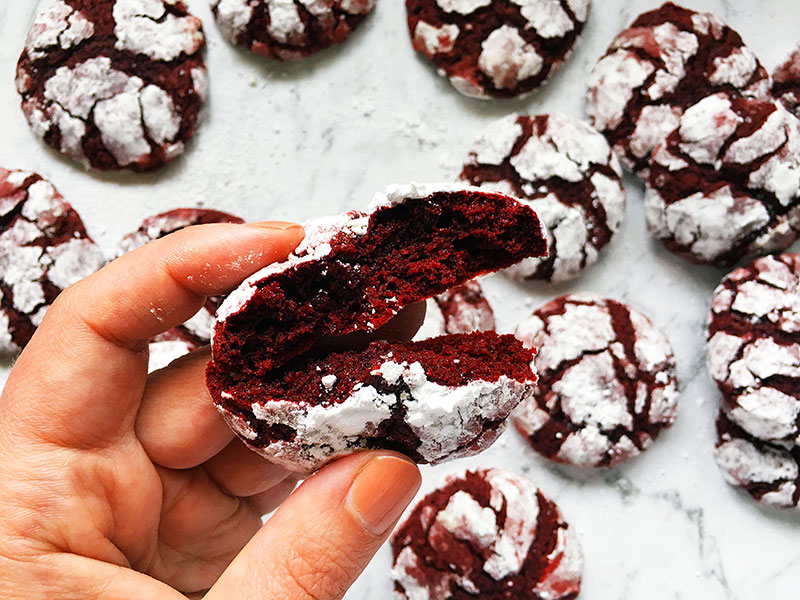 8. Enjoy with a hot cup of tea or glass of milk.
Come follow Mum's Pantry on Facebook for more delicious, easy family recipes.