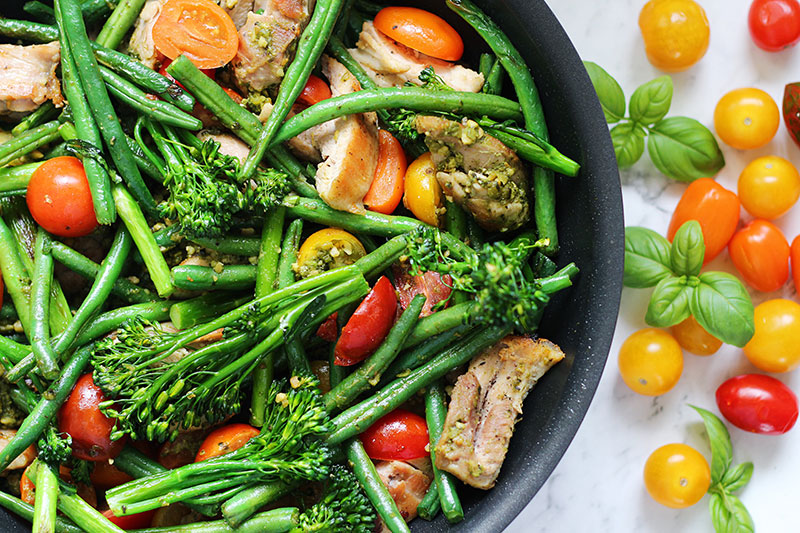 Fresh and Light, it's a Basil Pesto Chicken Dinner Delight
Fresh and Light, it's a Basil Pesto Chicken Dinner Delight
Packed full of flavour and delicious greens, this one skillet chicken dinner is ready in (nearly) no time!
Instructions
1. Trim the chicken thighs of excess fat. Season both sides of the chicken with salt and pepper.
2. Over a medium high heat, heat the oil in a large skillet or frying pan. Brown the chicken thighs, cooking for around 4 minutes each side. Remove to a plate, thickly slice and set aside, covered.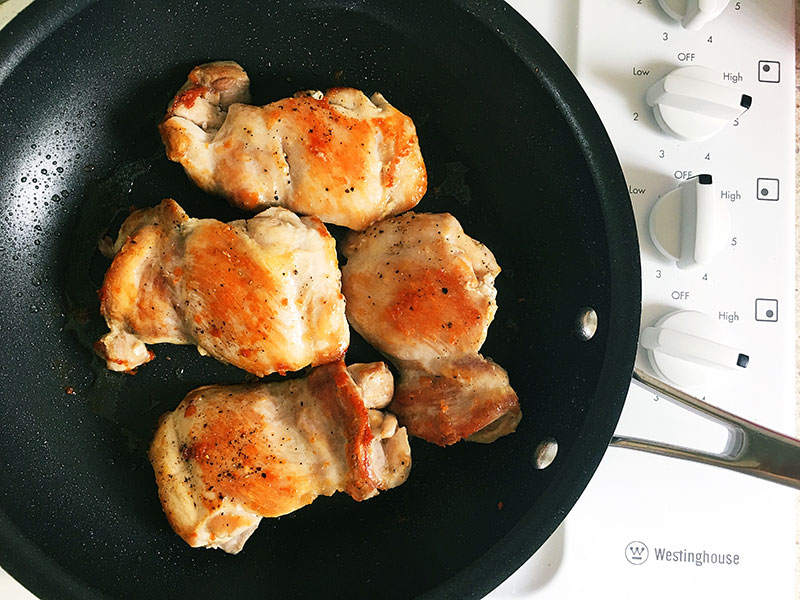 3. Add the greens to the pan. Cook for a few minutes until they start to soften.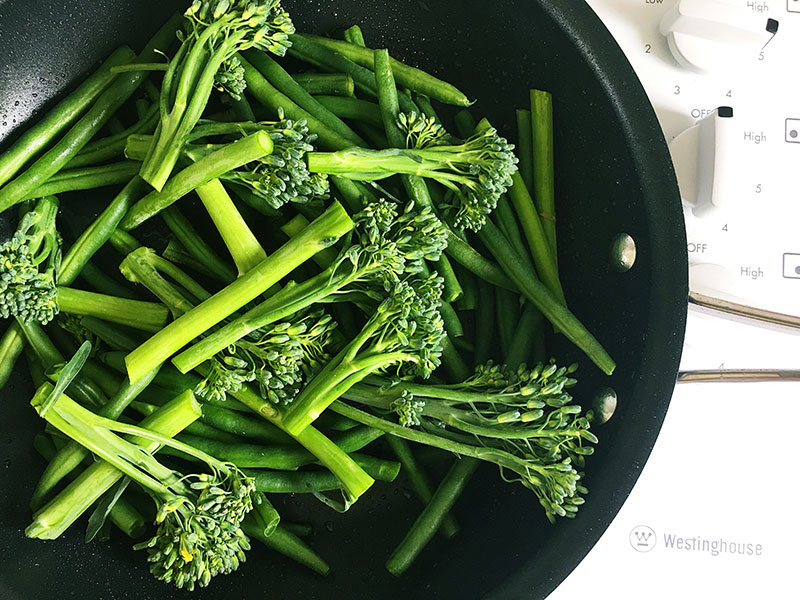 4. Add the sliced chicken back to the pan, stir through with the greens.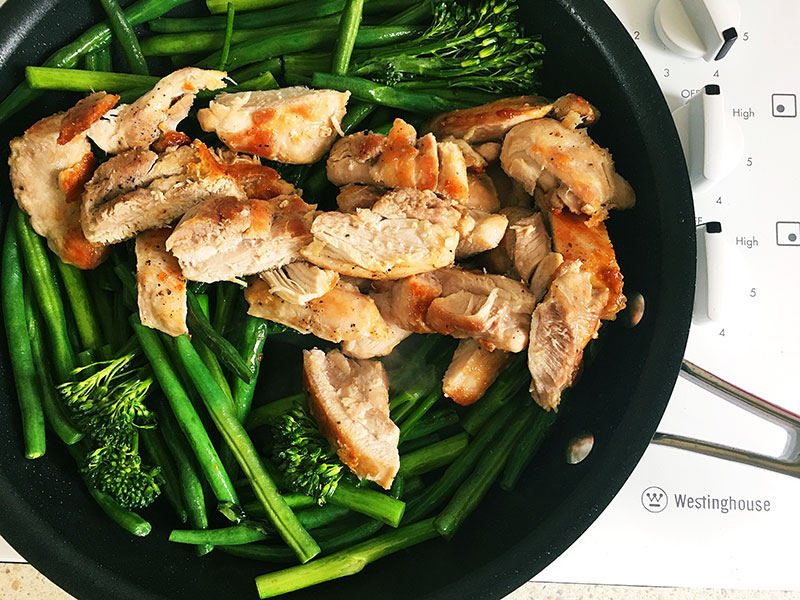 5. Add the pesto sauce and cherry tomatoes, stir through for a minute until tomatoes are gently warmed. Delicious!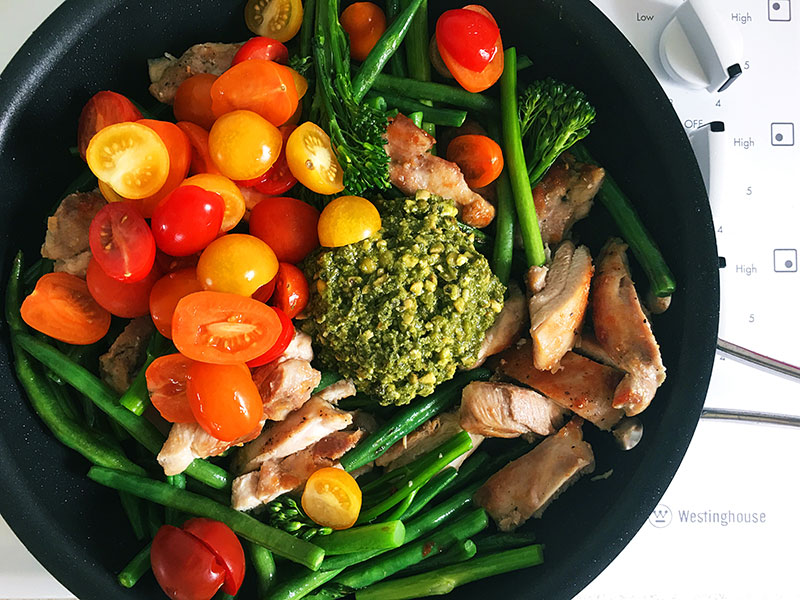 Save
Save
Save
Save
Get dinner on the table in 20 minutes with this delicious and easy basil pesto chicken dish that's loaded with healthy vegies.