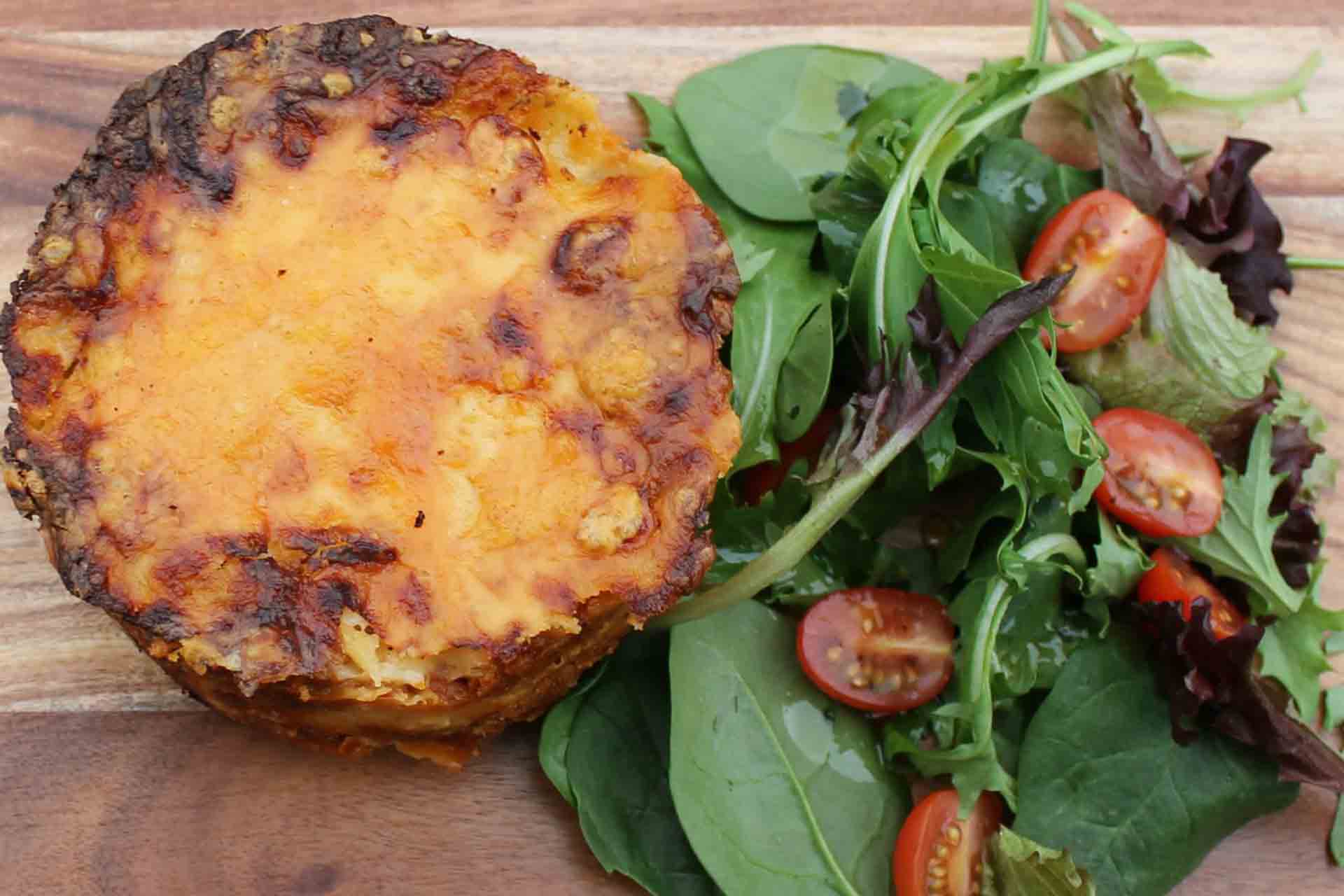 From Disaster to Delicious – Mini Lasagnes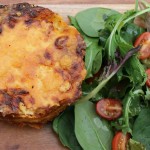 From Disaster to Delicious - Mini Lasagnes
So I thought I would cook a fettuccine dish in the Thermomix yesterday as I had the most amazing passata sauce (that I had made in the Thermo also).
I had already cooked the pasta until it was soft and turned the machine off, gone outside to play with my girls outside and had forgotten to take it out and put into a dish. So when I came back inside silly me thought it would be a great idea to heat it up again in the thermomix. Only I would turn a beautiful dish into something shocking. I had forgotten to turn the backwards button on and the cooked pasta was now part of the sauce. I was so devastated I knew in spite of it being a disaster I could not waste all of that food, so found an awesome way to turn a Thermo Disaster into a Delicious Dish. A new invention of mine called a Mini Lasagne
Instructions
Add all ingredients to the Thermomix with the butterfly insert.
Cook for 20 minutes/90degrees/backwards/Speed 2 until the pasta is soft. This is where I cooked it again for 4 minutes on normal and it turned into a very thick spaghetti sauce.
On the 6th minute I add 1 cup of grated cheese, 2 slices of Kraft singles, ½ cup of grated parmesan.
Sometimes it may need an extra minute. Seriously the most amazing cheese sauce. The Kraft singles make it taste amazing and lets admit we all have them in the house.
Let the sauce cool off in a bowl in the fridge also.
The mini lasagnes are so much easier to put together when the mixture is cold so this is why I cool it off. You can even leave it until the next day.
You can either cook these in a muffin tin or you can use the little individual cake pans for these.
Layer the spaghetti mixture on the bottom layer, followed by the cheese sauce and do this until you have reached the top of the pans. Then sprinkle with cheese.
Serve with a light salad.
Allergens
Allergens

Have you ever tuned a disaster into a yummy meal?