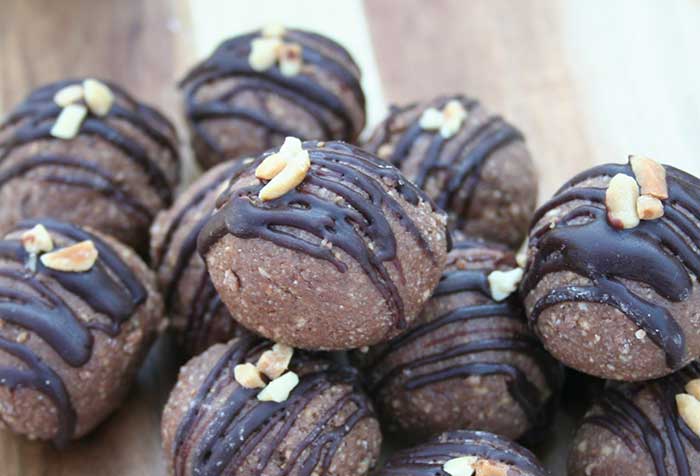 Hazelnut and Caramel Tim Tam Balls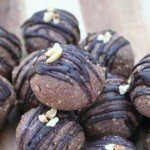 Yield: 35
Prep Time: 25 minutes
Print
Hazelnut and Caramel Tim Tam Balls
These Hazelnut and Caramel Tim Tam Balls are firm with a little bit of a crunch, the perfect accompaniment to a nice, hot cup of coffee!
Instructions
In a food processor mix the Tim Tams and hazelnuts until you reach a smooth crumb consistency.
Melt the hazelnut chocolate in a microwaveable container for 2 mins on high.
Add chocolate to Tim Tam and hazelnut mixture.
Pop the mixture into the fridge for 10 - 15 minutes so that it firms up for rolling. The mixture will be runnier at first until the chocolate starts to set.
Roll into firm balls.
Melt dark chocolate and drizzle over balls with a fork (optional) You can melt chocolate in the microwave.
Put a pinch of crushed nuts on top for garnish (optional)
Pop in the fridge to set then enjoy!

Do you have a favourite recipe you would like to share with us? Submit them using the 'Submit a Recipe' link above or share in the comments below.