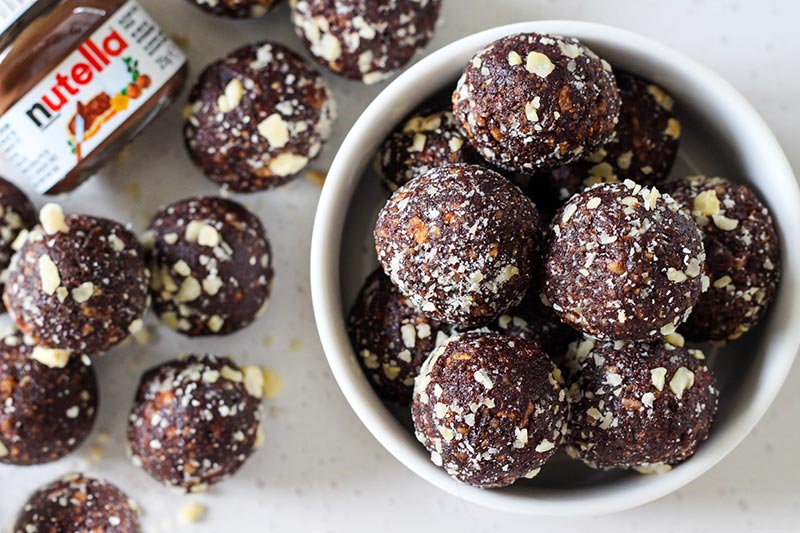 Healthy Nutella Inspired Chocolate Hazelnut Bliss Balls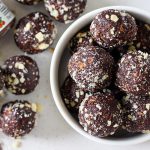 Nutella Inspired Chocolate Hazelnut Bliss Balls
The healthier alternative to a spoonful of Nutella (it's not just me, right?), these chocolate hazelnut bliss balls hit the sweet craving on the head.
Instructions
1. Soak the dried dates in a bowl of warm water for 10 to 15 minutes to soften. Drain. Set aside a few hazelnuts to crush and roll the balls in later.
2. Put the drained dates, cocoa powder, vanilla paste and remaining hazelnuts in a food processor. Blitz until the ingredients are finely chopped and they come together.
3. Using a heaped teaspoon, roll balls from the mix.
4. Crush the few hazelnuts that you set aside earlier. Roll the balls in the crushed nuts for added texture.
5. Keep in the fridge in an airtight container for up to five days. Alternatively, pop them in the freezer for up to a couple of months.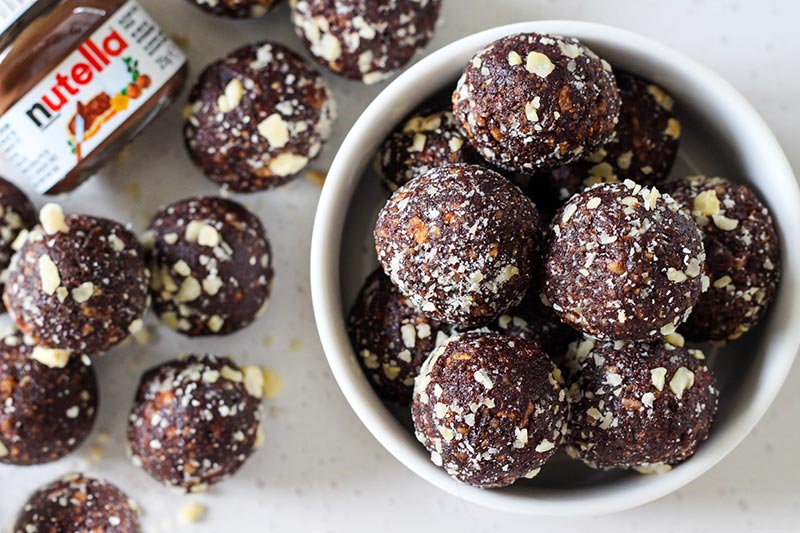 Original recipe from Play Bake Smile.
Spoiler alert: these morsels of deliciousness don't contain any actual Nutella, though you'd be forgiven for thinking they do!