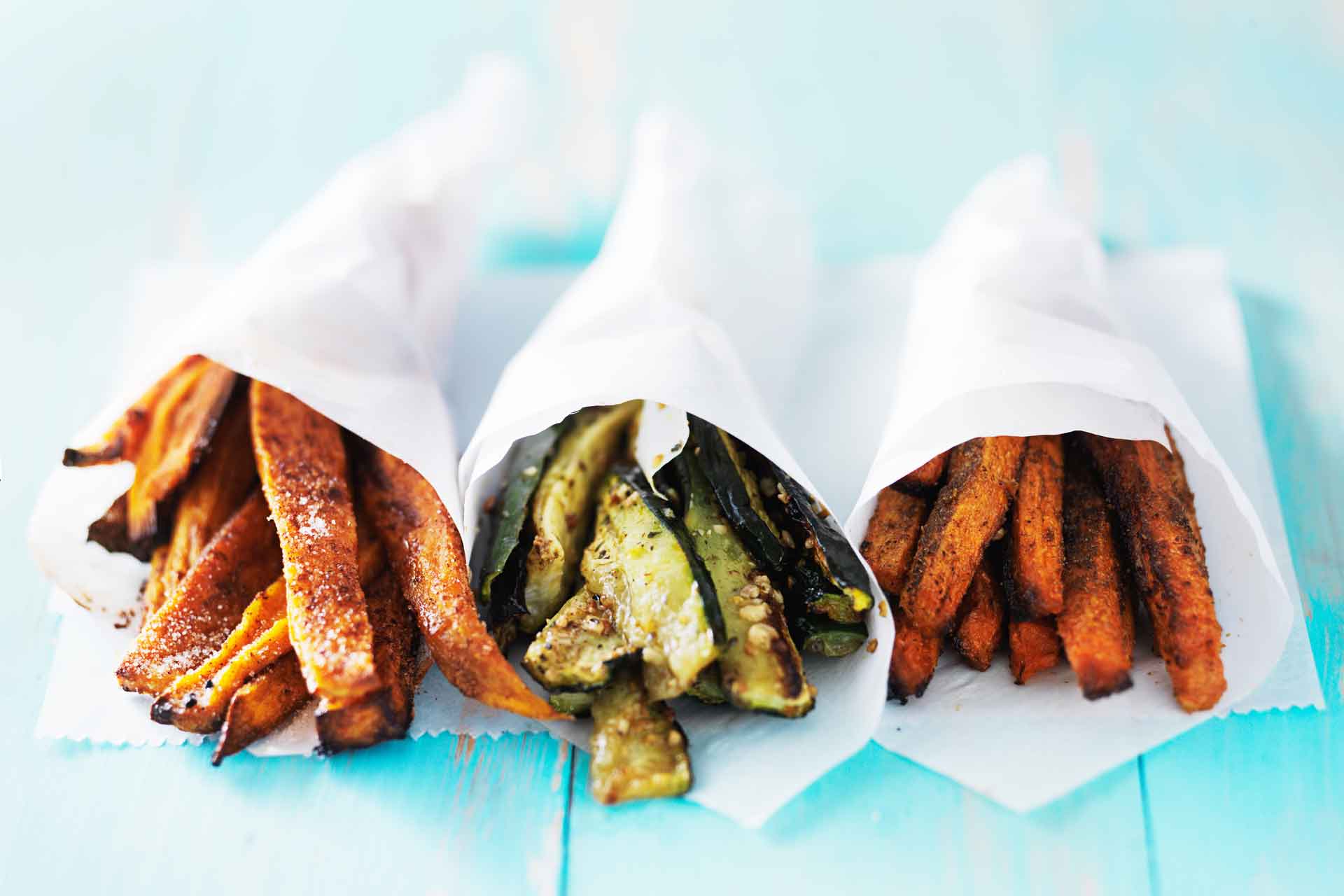 Healthy Veggie Chips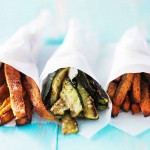 Healthy Veggie Chips
These healthy veggie chips are easy to make, delicious and a whole lot better for you than normal potato chips. Great for Friday night takeaway!
Ingredients
Instructions
Preheat oven to 180 degrees
Line 2 trays with baking paper.
Add sweet potato and half oil and seasoning to one tray and mix the wedges around so they are seasoned well.
Add the zucchini and carrots to the other tray with remaining oil and seasoning and mix so they are coated well.
Pop the Sweet potato into the oven and set timer for 10 minutes.
Once timer goes off pop the zucchini and carrots into the oven and set timer for 25 minutes.
Take out of oven once cooked. Veggies should look slightly browned.
TIP:
Sour cream is great as a side dipping sauce.
Serve and enjoy!

Do you have a favourite recipe you would like to share with us? Submit them using the 'Submit a Recipe' link above or share in the comments below.