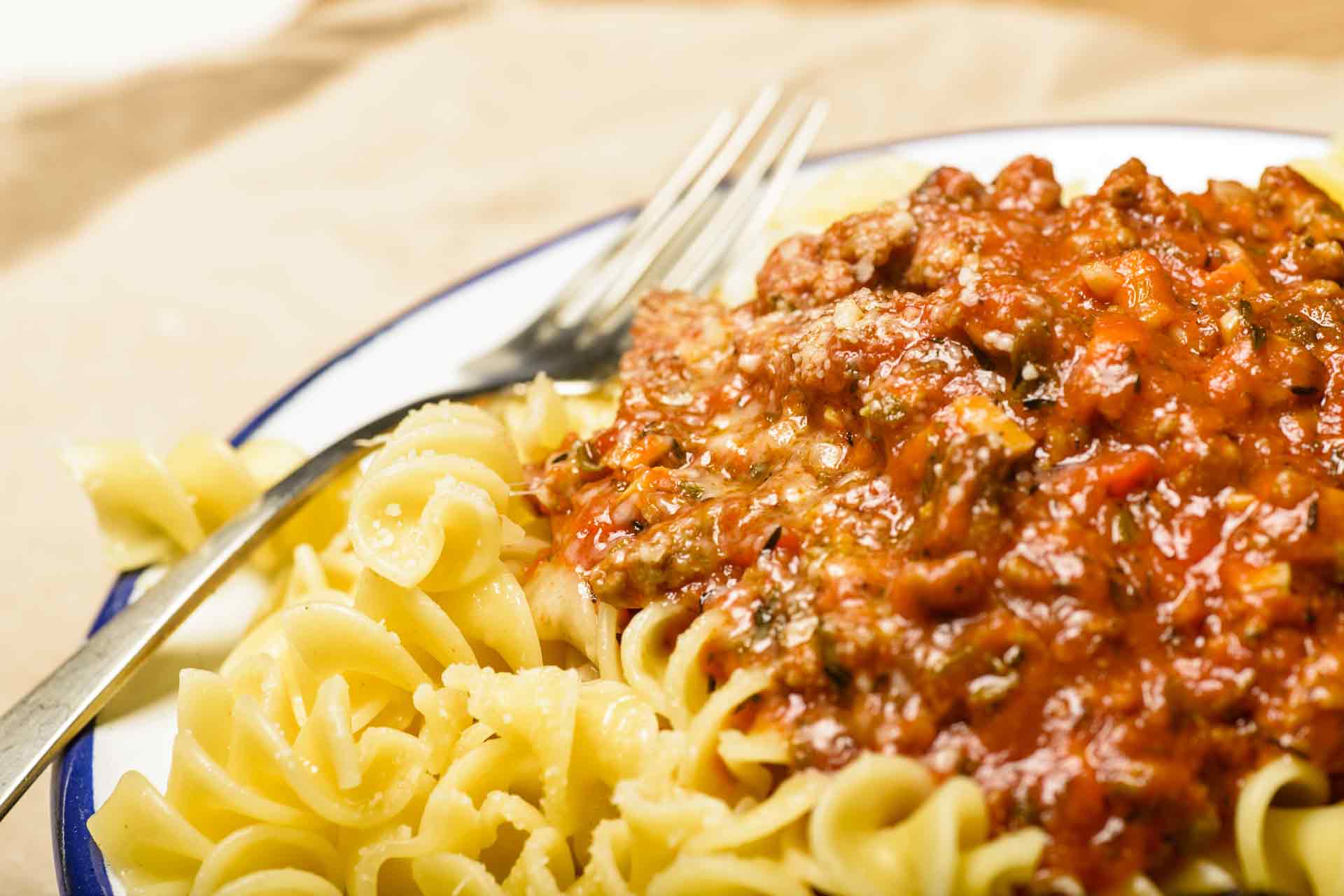 Hidden Veggie Bolognaise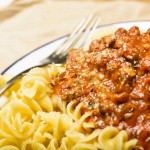 Hidden Veggie Bolognaise
This hidden veggie bolognaise is delicious and packed with veggies. The whole family will love it!
Instructions
Heat a deep dish pan on high.
Add onions, herbs and garlic and cook until onion looks transparent.
Add mince and brown through.
Add carrots, zucchini, capsicum and mix well.
Turn down to a simmer and add the tomato paste and tomato soup.
Let simmer for 40 minutes - 1 hr until vegies are cooked through and broken up into the sauce.
In the mean time cook the pasta and drain.
Once sauce has cooked set aside for 20 minutes to thicken up.
Serve on pasta, grated cheese optional.
Enjoy!

Do you have a favourite recipe you would like to share with us? Submit them using the 'Submit a Recipe' link above or share in the comments below.