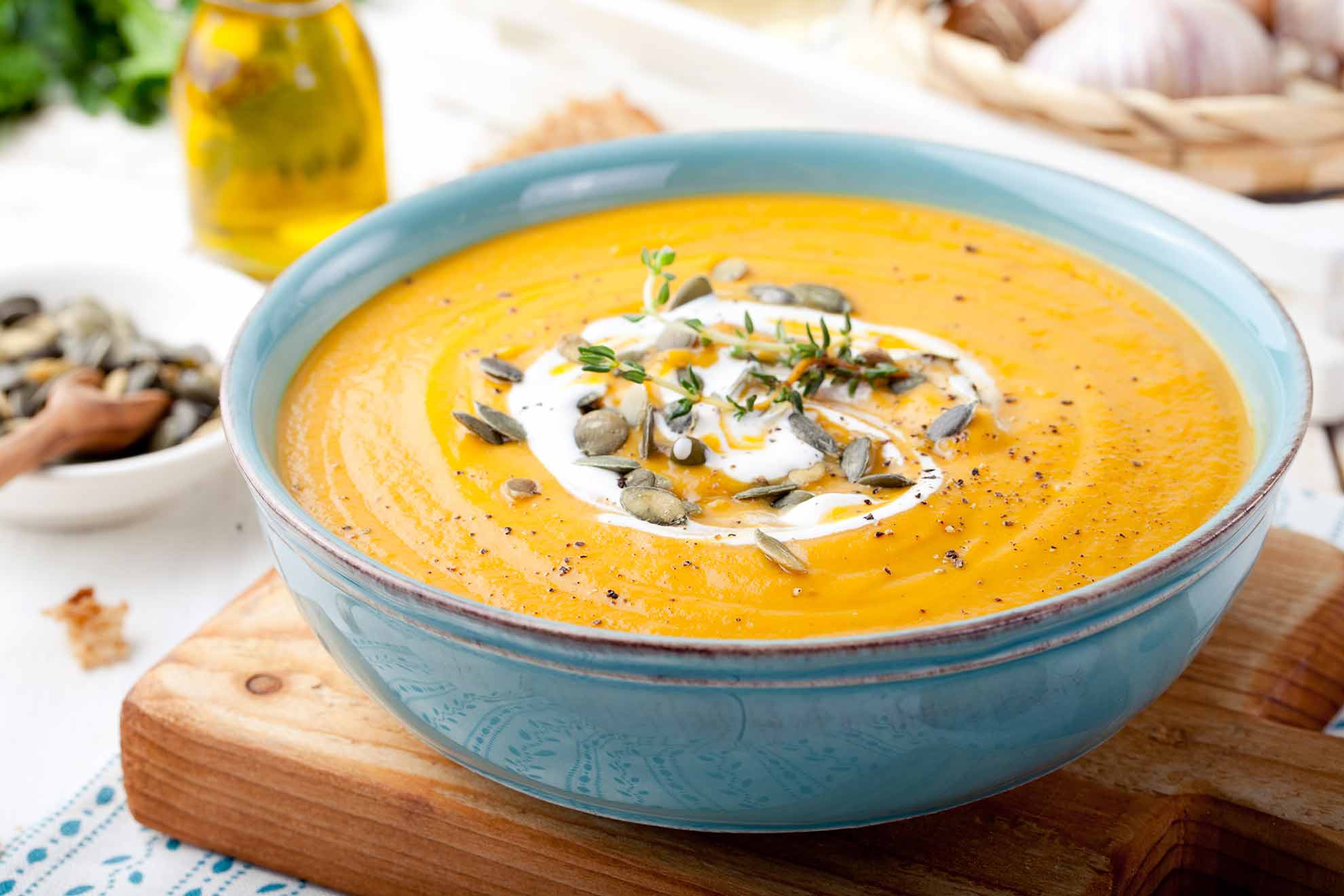 Roasted Pumpkin and Carrot Soup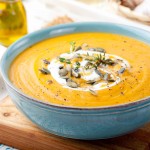 Yield: 8
Prep Time: 20 minutes
Cook Time: 30 minutes
Print
Roasted Pumpkin and Carrot Soup
Instructions
Preheat oven to 200°C. Line a large roasting pan with baking paper. Place pumpkin and carrot in a lined pan. Drizzle over olive oil, salt and pepper and toss to coat. Roast for 30-35 minutes or until golden and tender.

Heat a large soup pot over a medium high heat. Add the onion. Reduce heat to low and add the garlic. Cook, stirring often, for 5-10 minutes or until soft. Add all the spices and season with salt and pepper.

Add the pumpkin, carrot, stock and water. Cover and bring to the boil. Reduce heat to low. Cook, covered, for 20 minutes, then cook uncovered for another 15 minutes

Add the milk and stir through. Blend the mixture in a blender in batches. Return to the pot and stir to combine well. Heat the entire mixture well before serving.
Allergens
Allergens
With the cold stormy weather rolling around, we're all searching for our easiest, heartiest recipes for dinner. This roasted pumpkin and carrot soup is the perfect winter warmer and will satisfy those cravings!