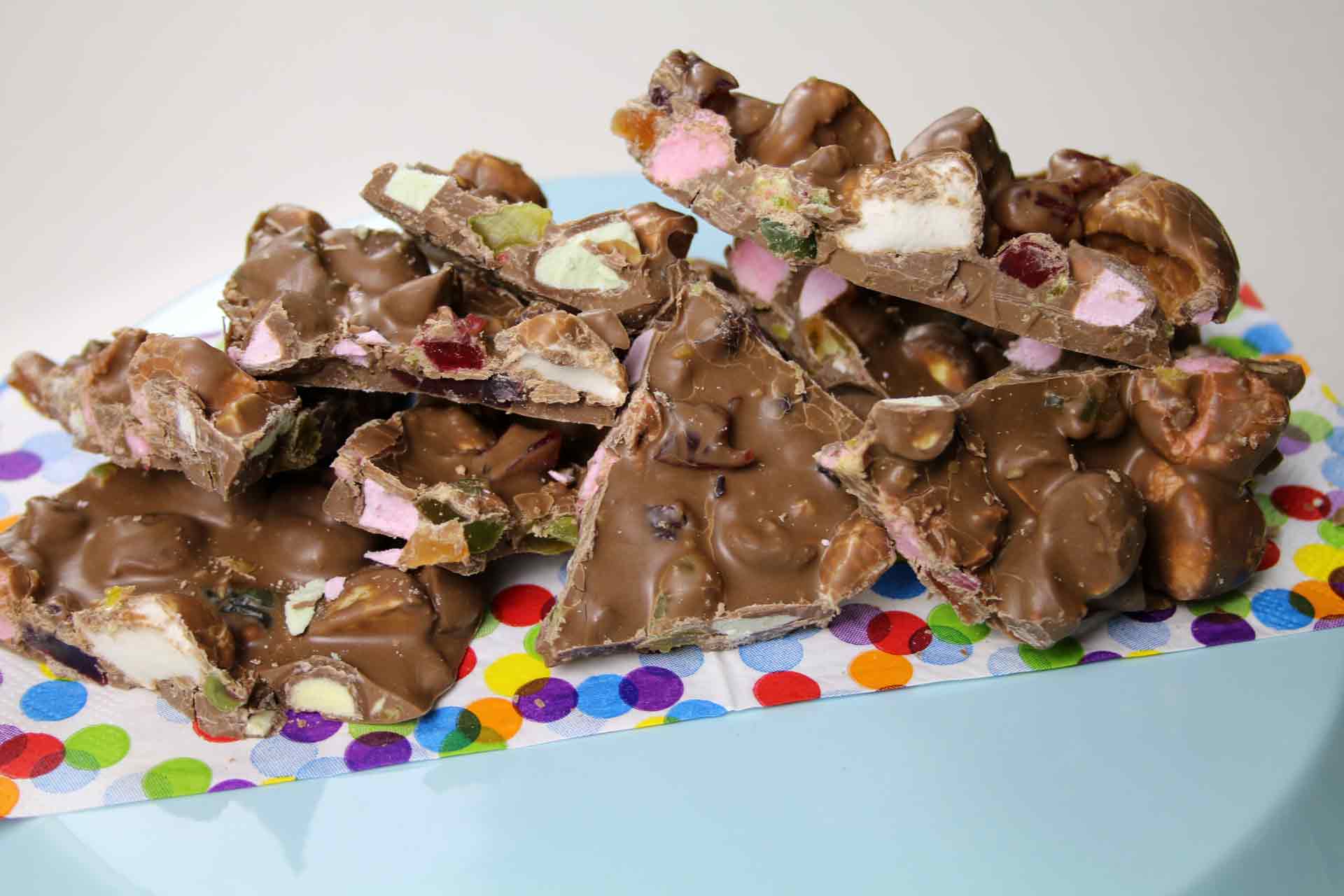 How to Make Your Own Cadbury Marvellous Creation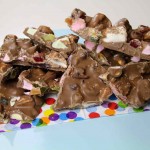 Yield: 15
Prep Time: 10 minutes
Cook Time: 1 minutes
Print
How to Make Your Own Cadbury Marvellous Creation
Have you tried the Cadbury Marvellous Chocolates? My hubby loves the popping candy bark and asked if I could make a chocolate bar that tasted like it. So we came up with how to make your own Cadbury Marvellous Creation. It is good for an occasional treat, chocolate lovers will go mad for this!
Instructions
Line a tray approx. 22cm with baking paper.
In a large bowl add the snake lollies, clinkers, marshmallows and popping candy and set aside.
In the meantime break up the chocolate into small pieces and pop in a microwave bowl with the coconut oil.
Microwave on high for one minute and then give it a good stir. The chocolate will keep melting as you stir it, make sure your spoon is completely dry before stirring otherwise chocolate will seize up.
Pour the chocolate over the clinker mix and stir through making sure all the sweets are coated well.
Pop the mixture onto the tray and spread out to each corner.
Pop in the fridge to set for 3-4 hours until set.
Slice and enjoy!
You can add what ever you like to make your own bark. Why not try nuts, dried fruit and coconut too?

What would you put in your marvellous creation if you made one? Leave a comment and let us know