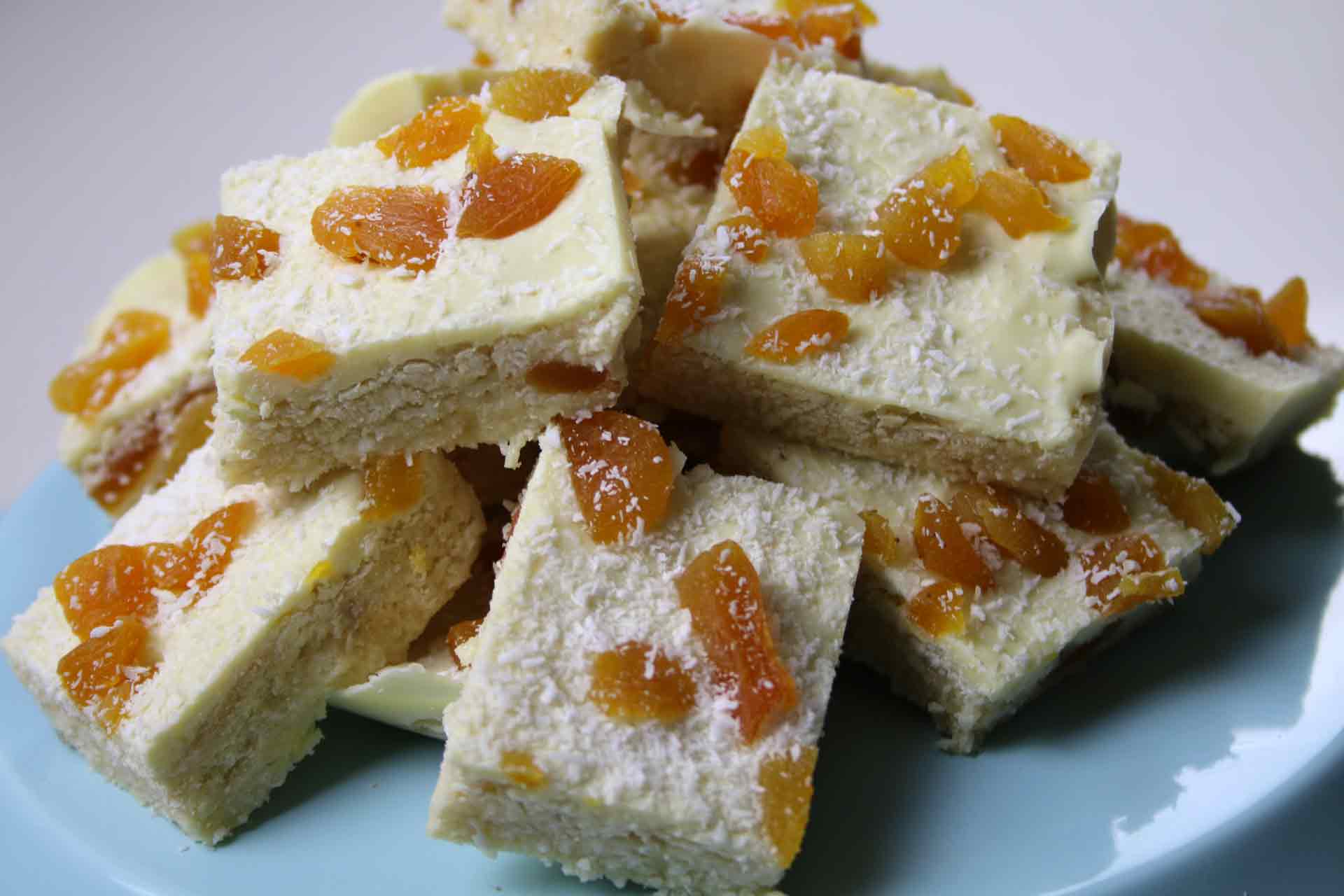 No Bake White Chocolate and Apricot Slice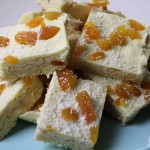 No Bake White Chocolate And Apricot Slice
This no bake white chocolate and apricot slice is great for a treat and is easy to whip up when expecting visitors!
Instructions
Line a tray approx. 22cm with baking paper.

Pop the biscuits into a food processor and blitz until a fine crumb. Take out and pop into a bowl.

Add the condensed milk, coconut and apricots and mix through well. The mixture should start to thicken up and stick together.

Place the mixture onto the lined tray and push out to the sides, covering the whole tray evenly.

Pop in the fridge for 5-10 minutes.

In the meantime, add the block of white chocolate to a microwave bowl with the coconut oil, and microwave in high for one minute.

Take the chocolate out and give it a good stir the chocolate will keep melting as you mix it, it should look nice and glossy. Make sure you use a dry spoon when stirring otherwise the chocolate will seize up.

Take the tray out of the fridge and pour the chocolate over the top. Start in the middle and then spread it out to the sides.

Top with diced apricot and coconut.

Pop in the fridge to set for 3-4 hours, although I do find it is better the next day.

Slice and enjoy!
Allergens
Allergens

Do you have any slice recipes you would like to share? We would love to hear from you!