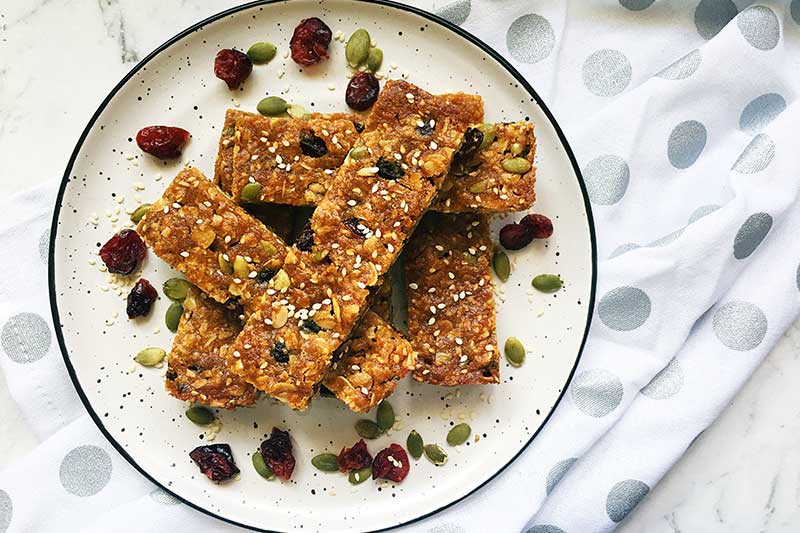 Muesli Bar Slice Crammed With Fruit and Caramel Oat Goodness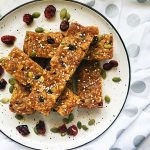 Muesli Bar Slice
Golden syrup and brown sugar give this muesli slice a terrific caramel edge the kids are sure to love!
Instructions
1. Preheat the oven to 180°C. Grease and line a slice tin with baking paper.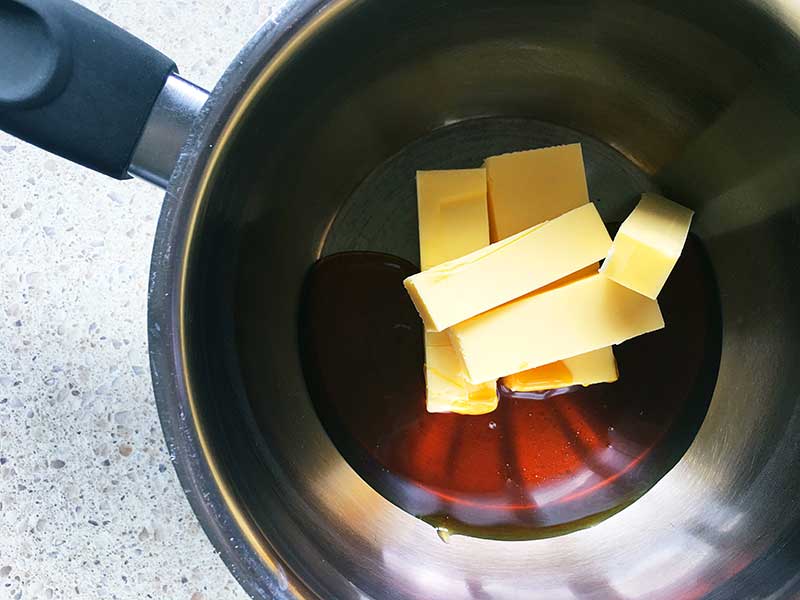 2. In a small saucepan, heat the golden syrup and butter over low heat until melted.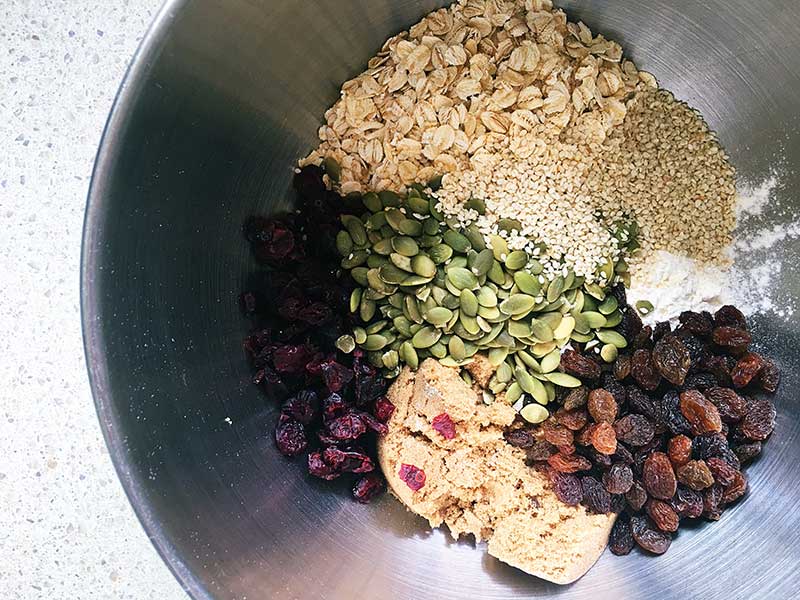 3. In a large mixing bowl, add the traditional oats, sugar, flour, sultanas, cranberries, pepitas and sesame seeds.Stir to combine.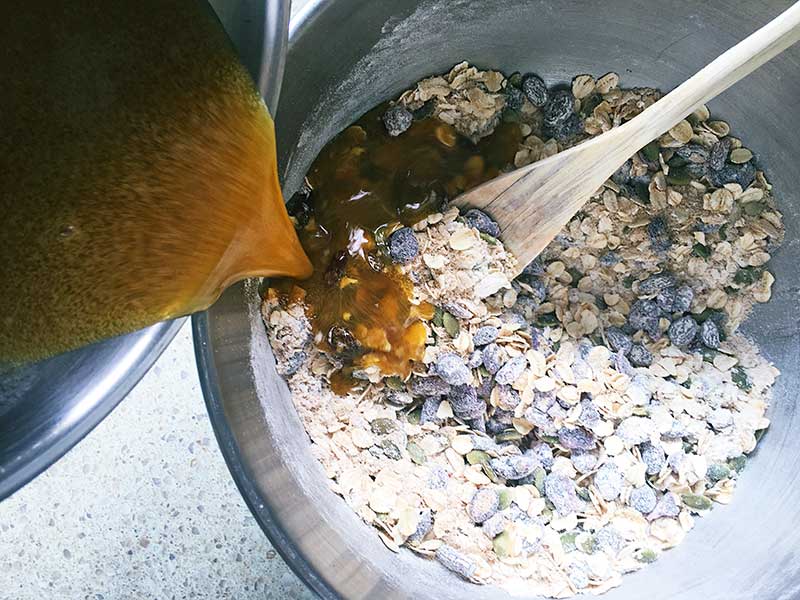 4. Pour the golden syrup mixture into the dry mix. Stir to combine.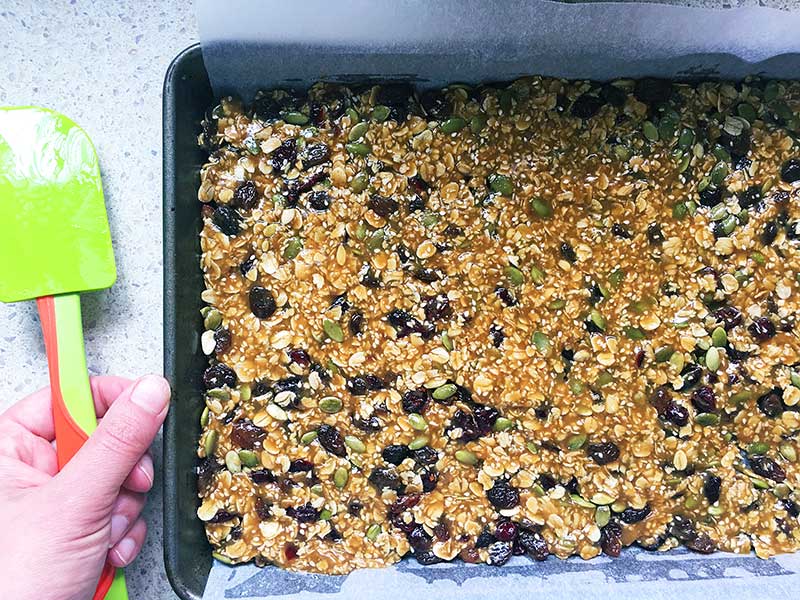 5. Spoon the mixture into the slice tin and level the surface. Bake for 20 minutes until golden brown.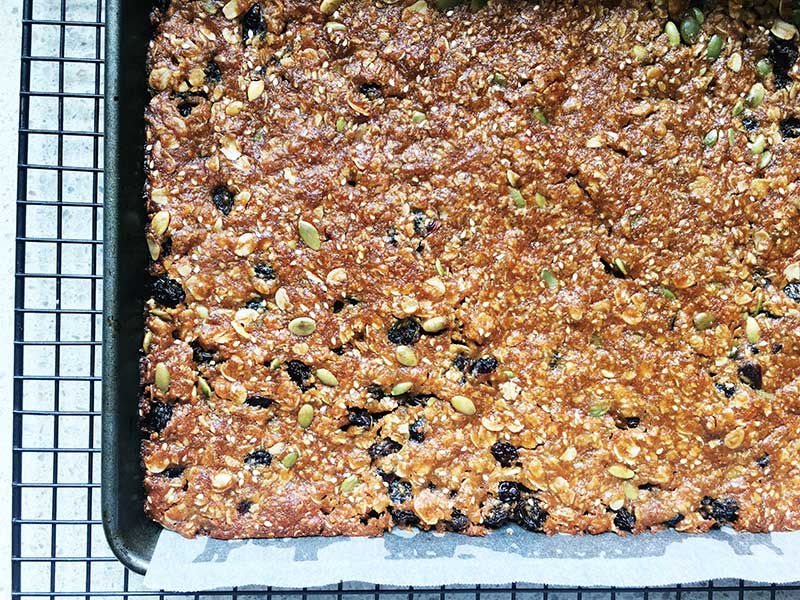 6. Let the slice cool completely in the tin before slicing.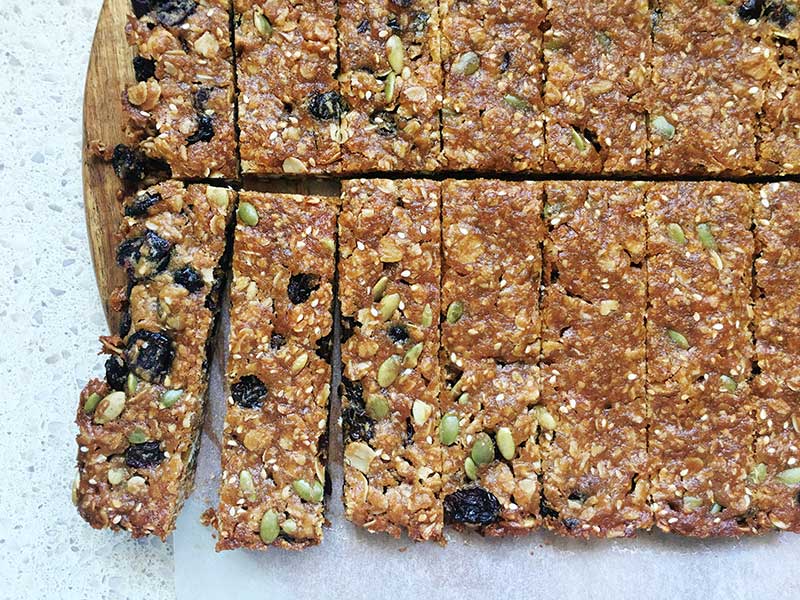 7. For even more convenience, slice into bars, wrap in Gladwrap and freeze.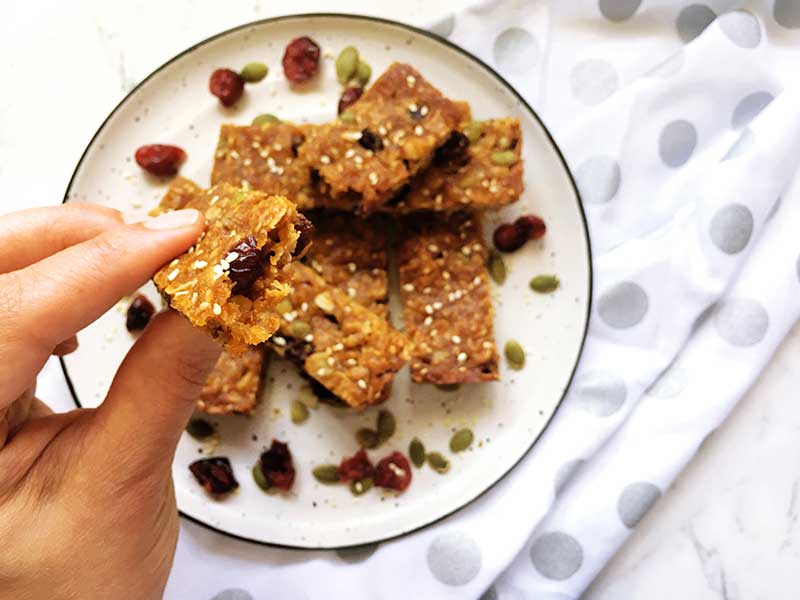 Say no more to buying muesli bars with this simple and tasty muesli bar slice recipe.