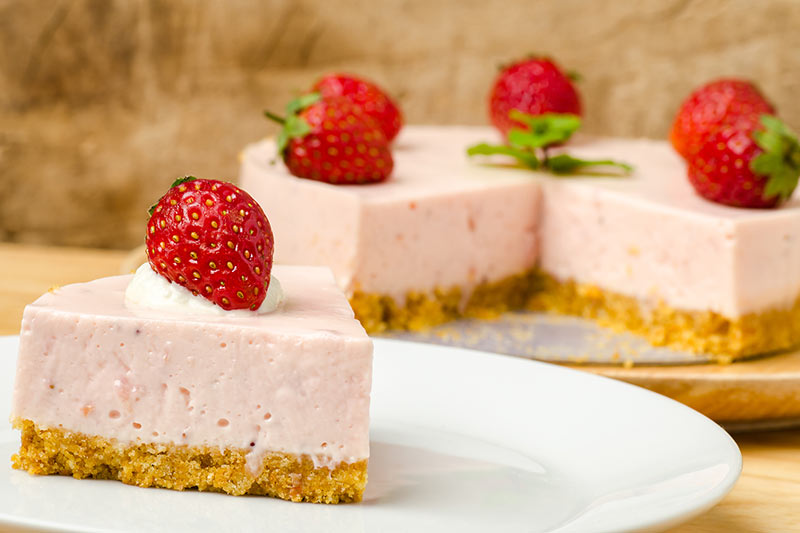 A Delicious Summer Dessert, No Bake Strawberry Cheesecake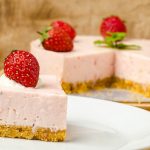 No Bake Strawberry Cheesecake
Forever a crowd pleaser, cheesecake is one of the easiest desserts to whip up. This strawberry version takes advantage of the season's fresh strawberries, delivering a sweet burst of delicious flavour! YUM!
Instructions
1. Mix the biscuit crumbs together with the melted butter until well combined.
2. Grease and line a 28cm springform cake tin. Press the biscuit mixture into the base of the pan. Refrigerate until set.
3. In a bowl or jug, combine the boiling water, jelly crystals, gelatine. Mix well and place in the fridge to cool slightly.
4. Using electric beaters, beat the cream cheese and sugar together until smooth. Add the strawberry jelly mixture and strawberry puree. Gently beat until combined.
5. In a separate, clean bowl. Beat the evaporated milk until thickened. Add the jelly / cream cheese mixture and mix together until incorporated.
6. Pour the mixture over the top of (set) biscuit base and return it to the fridge to set completely.
7. Once set firm, top with fresh strawberries. Serve with whipped cream if you're feeling particularly daring!
A lush dessert, laden with sweet strawberry flavour, which requires no baking? Sign us up!