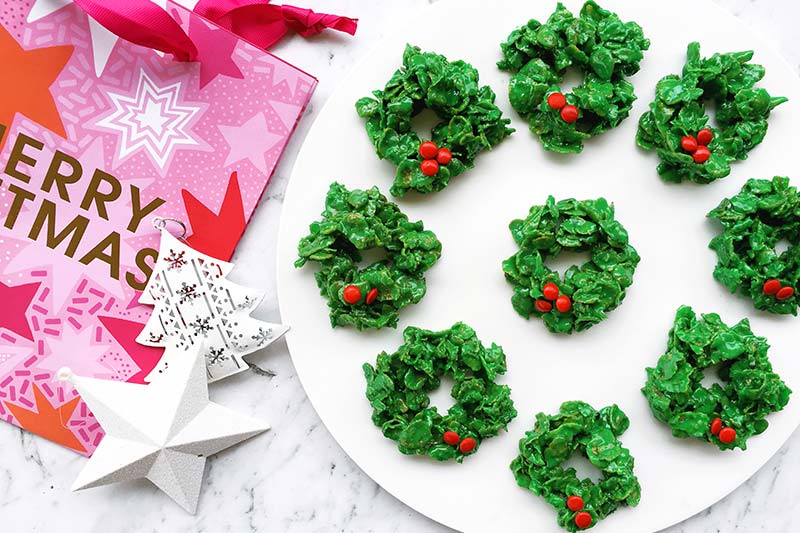 Marshmallow Christmas Wreaths For Your Sweets Table!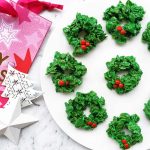 Marshmallow Christmas Wreaths
Take your breakfast cereal, a bag of marshmallows and a squirt of green food dye and what do you have? A plate of yummy, no-bake Christmas wreaths!
Instructions
1. Line a baking tray with baking paper. Set aside.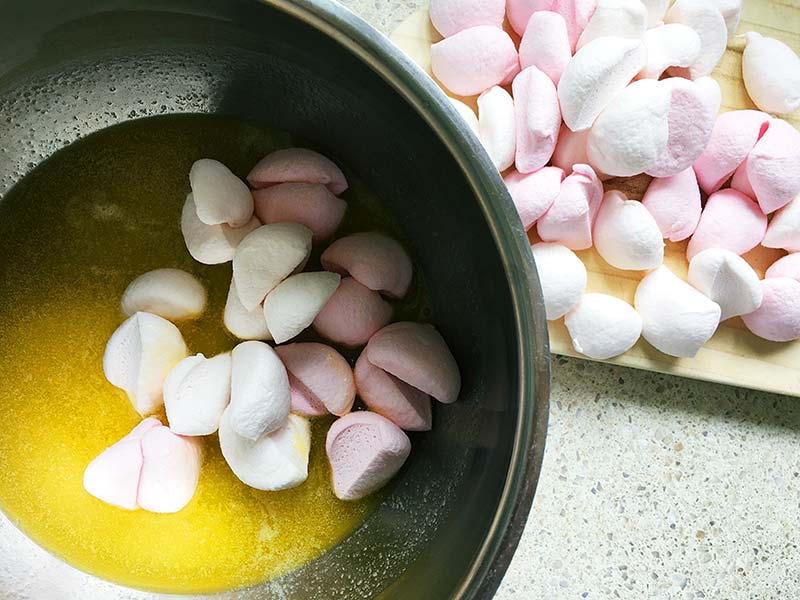 2. In a large saucepan, melt the butter over low heat. Add the marshmallows (chop in half if big) and stir constantly until the mixture is smooth. Add a squirt of green food colouring and stir to combine.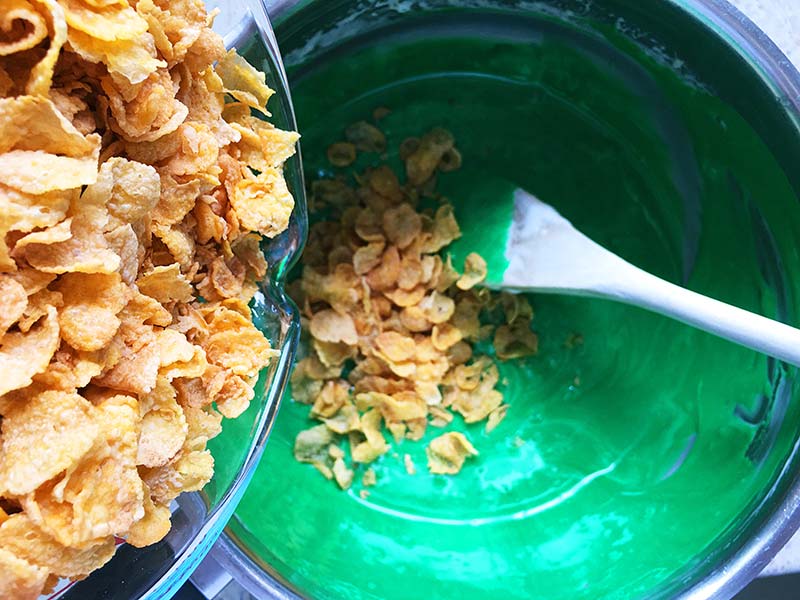 3. Tip the cornflakes into the green marshmallow mixture. Stir with a wooden spoon until the cereal is completely covered.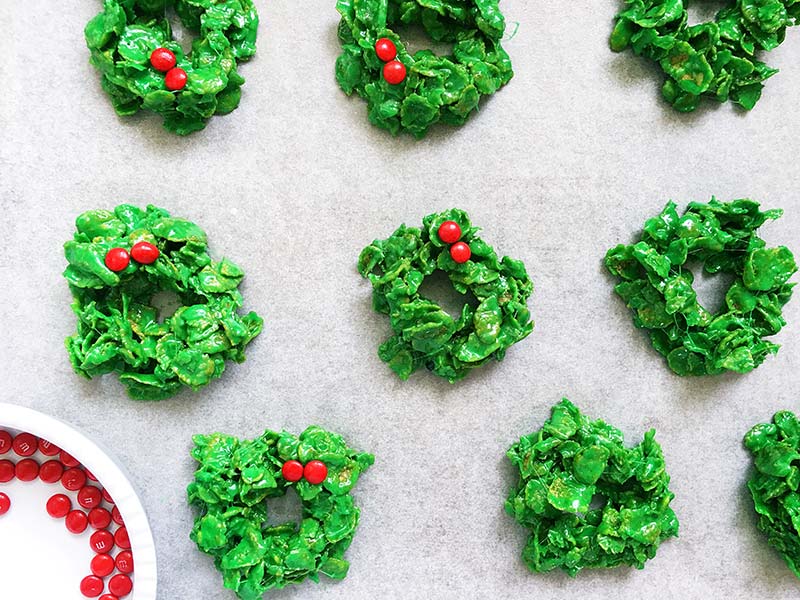 4. Spoon the mixture on to the baking tray in a wreath shape. While the mixture is still sticky, add a few red Mini M&Ms to each wreath to create decorative berries.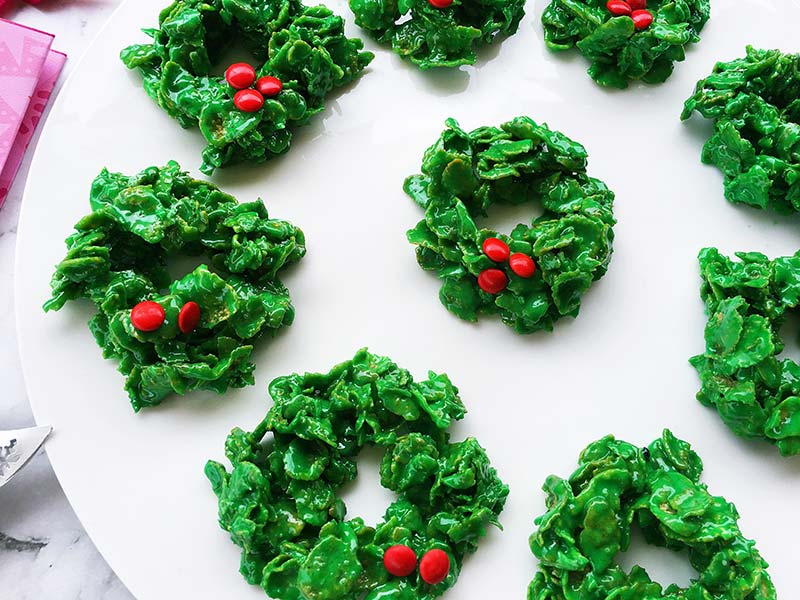 5. Let set (or fasten up the process with a quick fridge sit) and let the kids nibble away!
Not for the door, for the table! A hit with the kids, get ready to turn your breakfast cereal bright green with this no bake recipe!