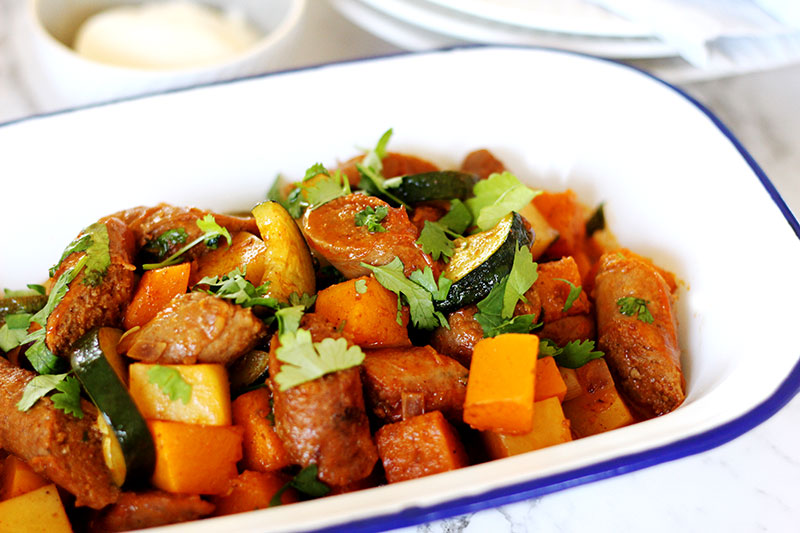 One Pan Sausage and Vegetable Curry in a Hurry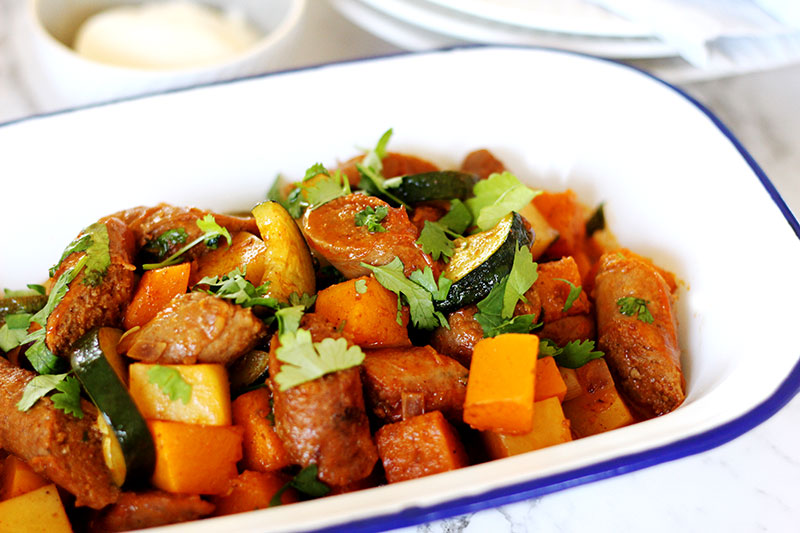 Sausage and Vegetable Curry
An awesome way to introduce kids to curry, successfully lure them using their favourite sausages. Sausage and vegetable curry is sure to become a regular on the dinner rotation!
Instructions
1. Heat a glug of oil in a large frying pan over medium heat. Cook sausages until browned. Slice thickly and set aside, covered in foil to keep warm.
2. Add the onion, potatoes, pumpkin and zucchini to the pan. Cook, stirring for a three minutes or until onion is soft.
3. Stir in the Rogan Josh curry paste to the vegetables, cook for a minute. Add the stock and bring to a simmering heat.
4. Return the sliced sausages to the pan, cover and simmer for 15 - 20 minutes until pumpkin and potatoes are cooked. If serving with rice, start cooking this now (according to packet instructions)!
5. Stir in the chopped coriander. Serve with a dollop of yoghurt or sour cream, an extra sprinkling of coriander and fluffy rice.
Take the kids' favourite sausages and shake them up, curry style!