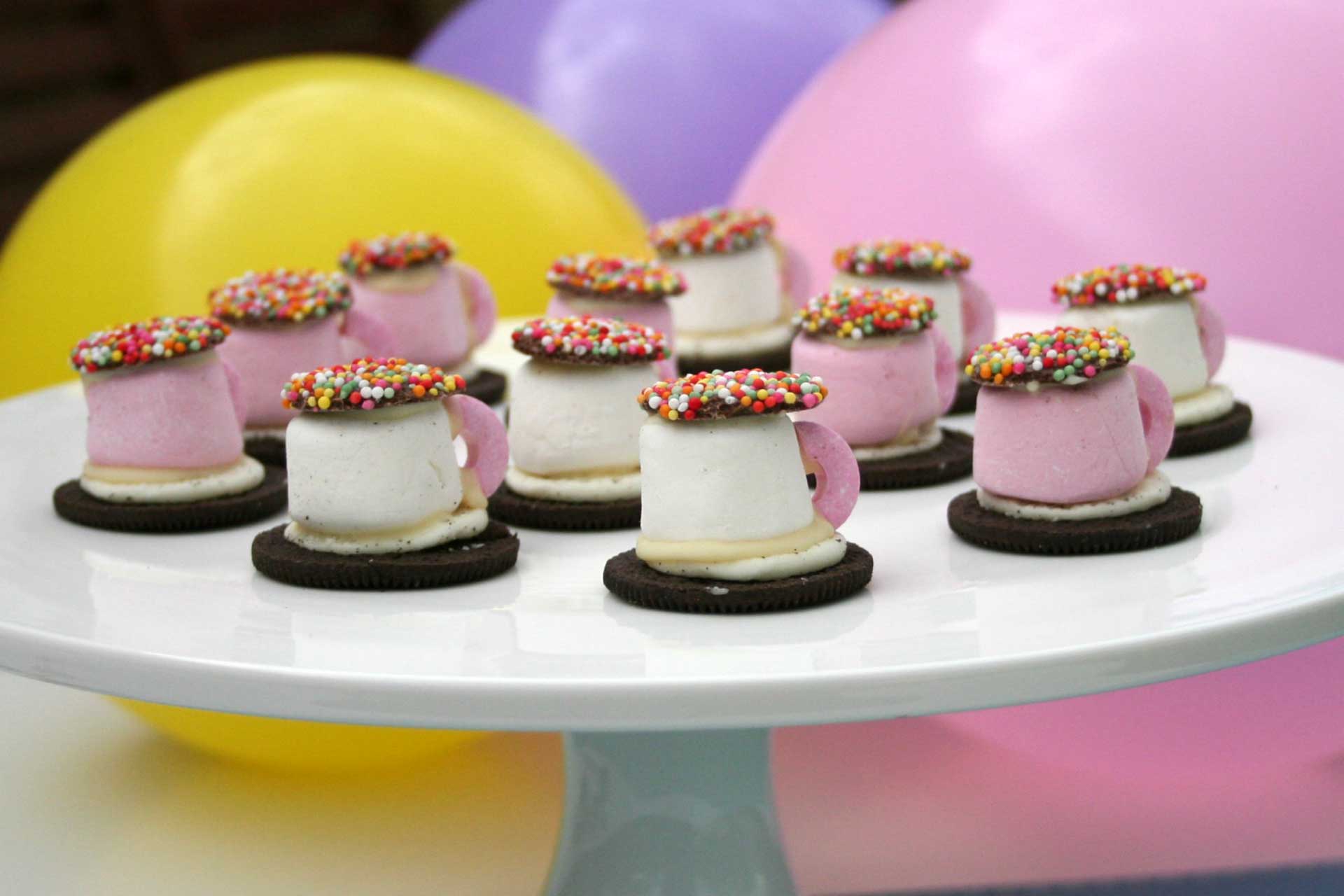 Oreo Tea Cups – Party Food Made Easy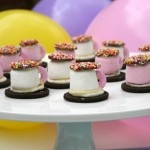 Oreo Tea Cups - Party Food Made Easy
These Oreo tea cups are a super cute idea for a kids party!
Instructions
In a microwave bowl melt the white chocolate for 40 seconds. You want it melted enough that you can use it as a glue to put teacups together but you don't want it to hot to melt the marshmallow
Place the halved Oreo biscuits on a tray
Dab the marshmallow in the white chocolate then sit on the Oreo
Add white chocolate to the tops of the musk life savers and join on the side of the marshmallow
Pop a dot of white chocolate on the freckle and sit on top of marshmallow
Pop them in the fridge to set.

Do you have a favourite recipe you would like to share with us? Submit them using the 'Submit a Recipe' link above or share in the comments below.