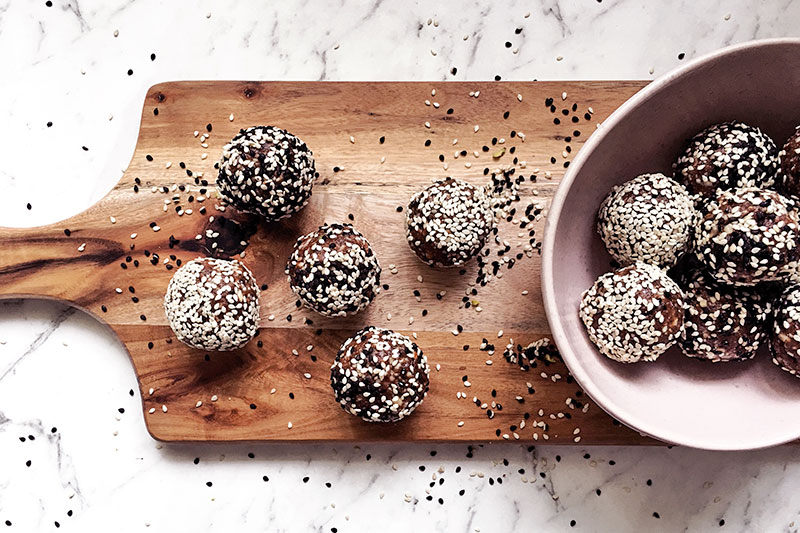 Quick Mix Macadamia and Almond Bliss Balls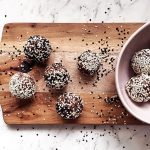 Yield: 24
Prep Time: 5 minutes
Cook Time: 5 minutes
Print
Bliss Balls
Fancy yourself a healthier sweet treat? Never pay ridiculous prices for bliss balls again! With this recipe you can make a mammoth batch of 24 bliss balls, saving your budget AND your waistline!
Instructions
1. Chop the dates (use fresh Medjool dates or dried), making sure you remove all the pits. Place in the food processor.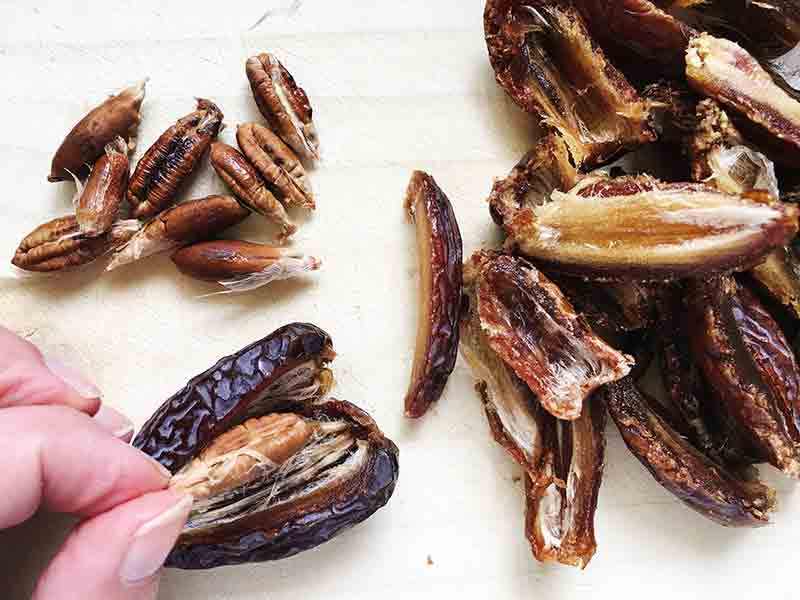 2. Add the macadamia nuts and almonds to the dates.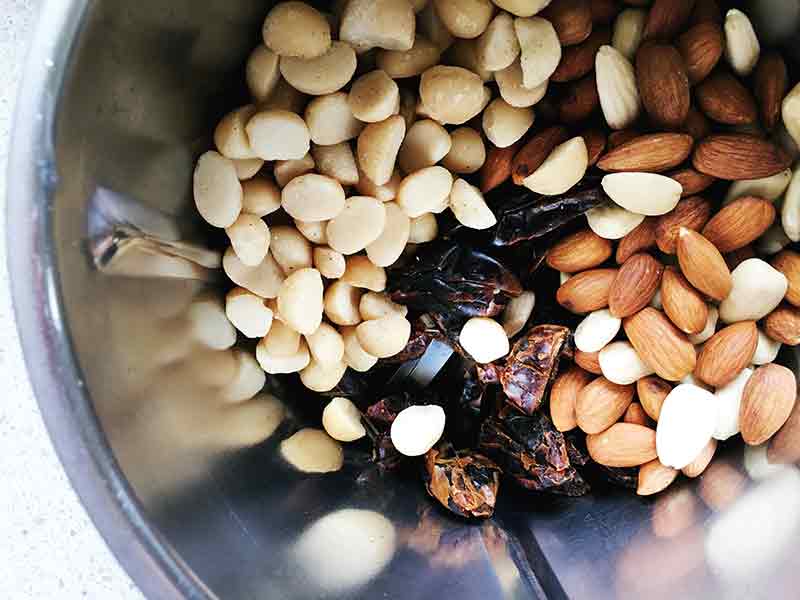 3. Add the seeds, coconut, cacao powder, honey and melted coconut oil to the mix.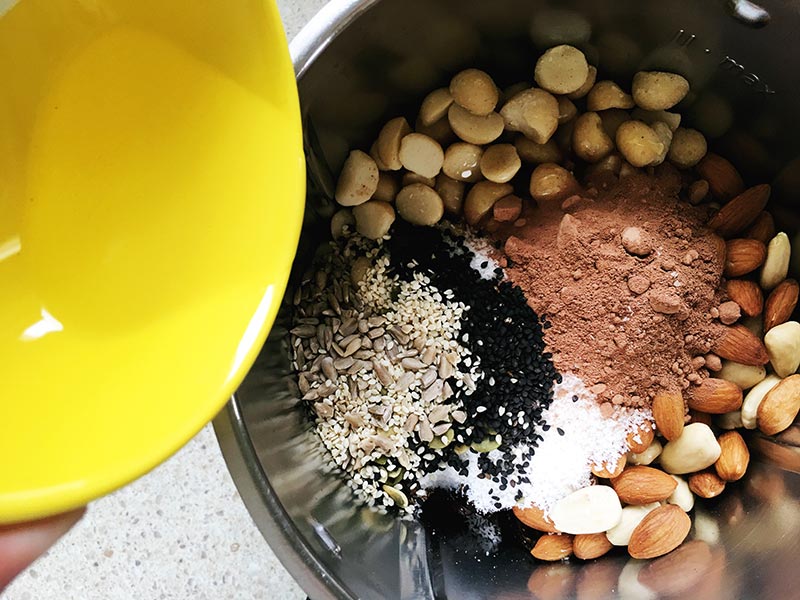 4. Blitz until the nuts are chopped quite fine. Depending on the size of your food processor, you may have to do this in two batches.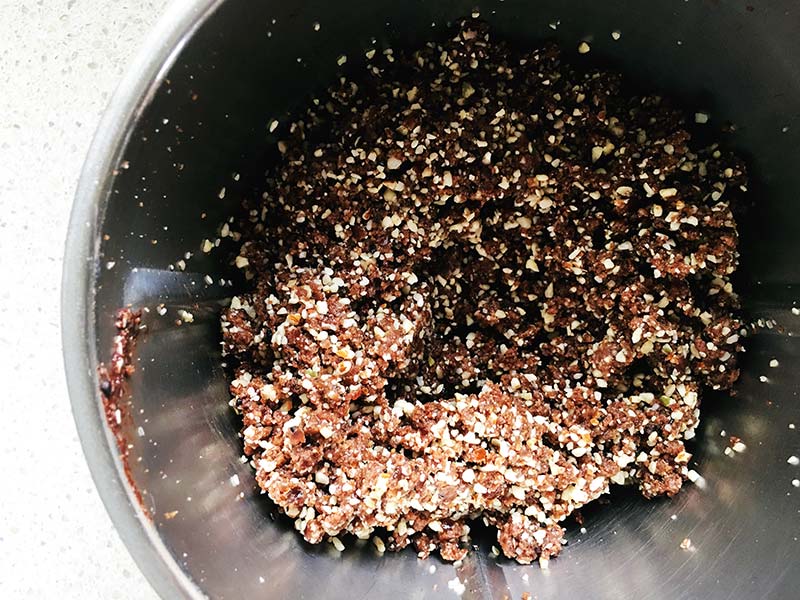 5. Roll the mixture into heaped tablespoon size balls.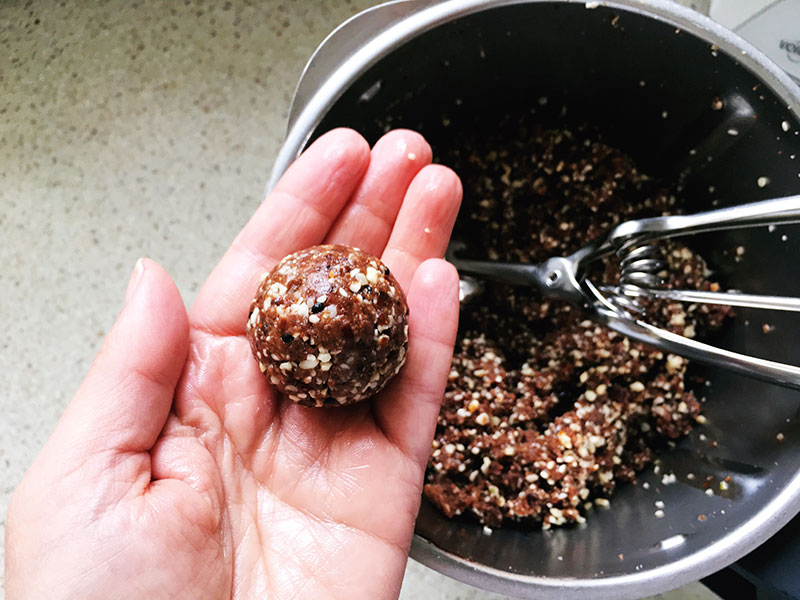 6. Leave the balls as is, or alternatively for a little extra crunch, roll them in sesame seeds (or crushed nuts if you prefer).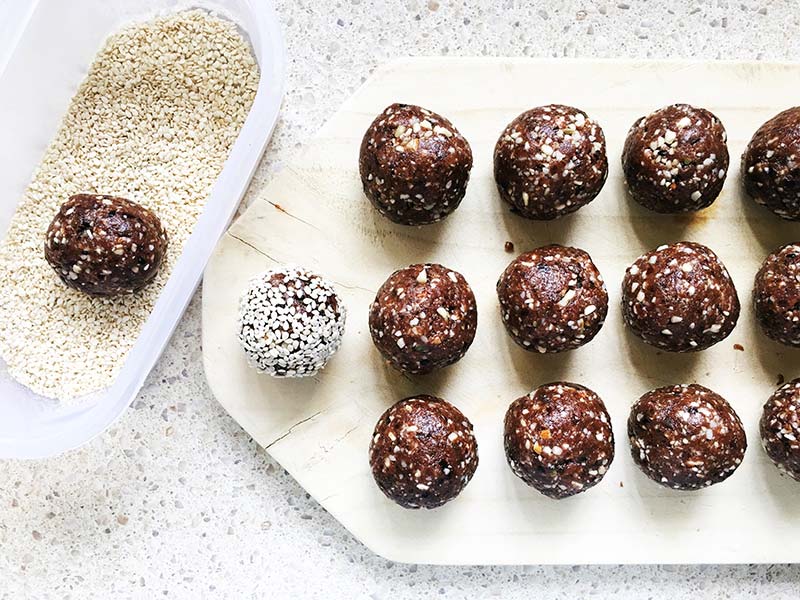 7. Place in the fridge to set. Yum!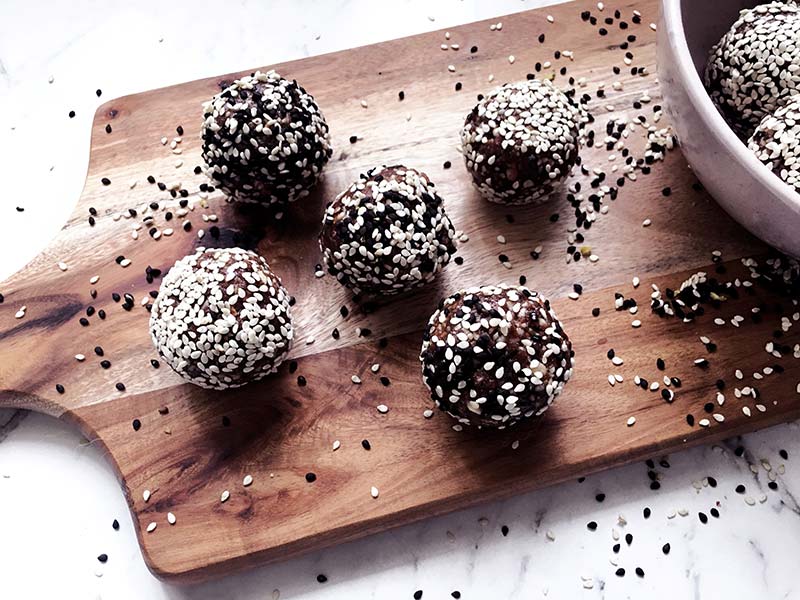 A recipe for delicious quick mix, café style bliss balls you can make from home!
Come follow Mum's Pantry on Facebook for more delicious, easy family recipes.