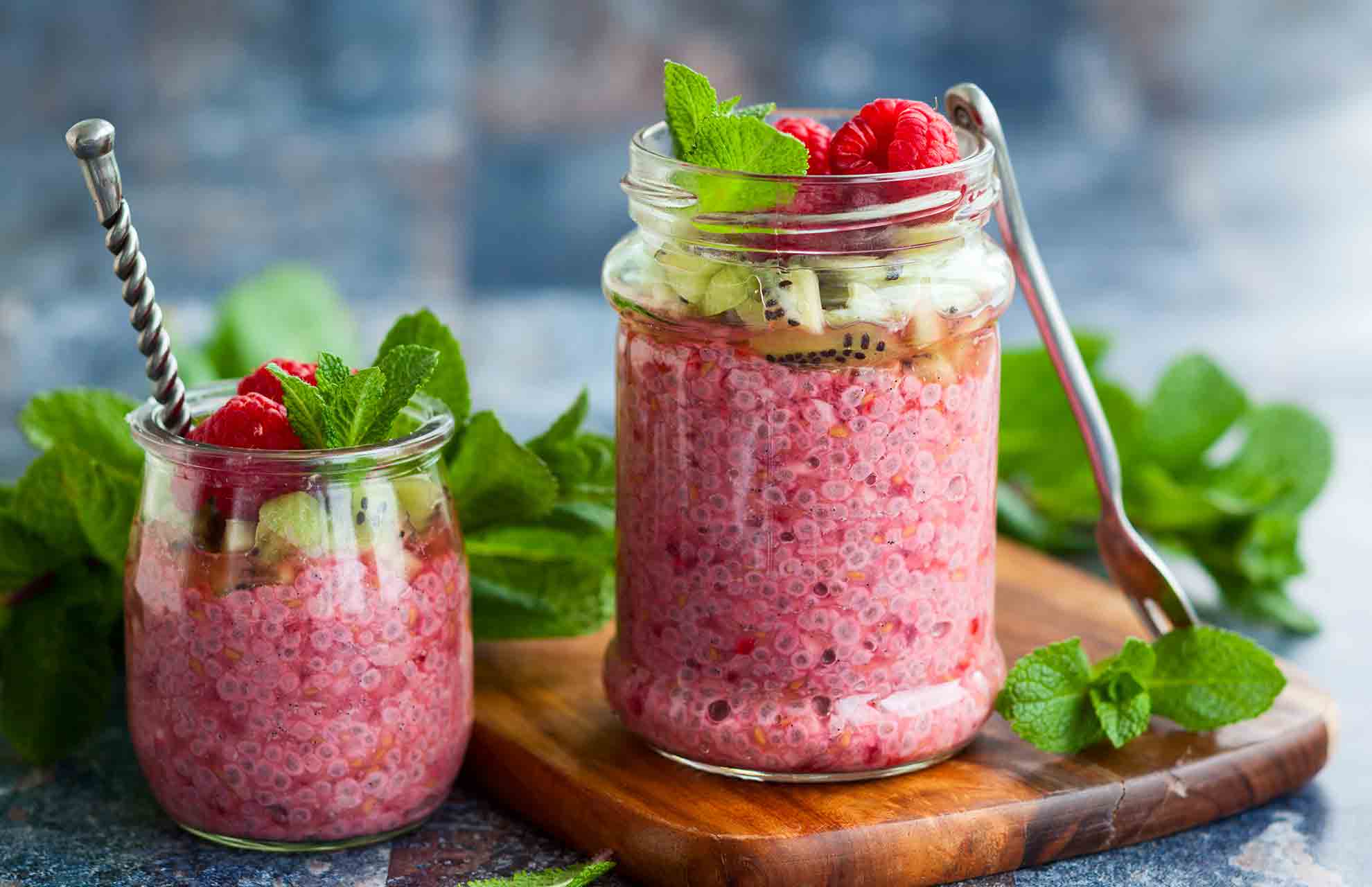 Raspberry Chia Pudding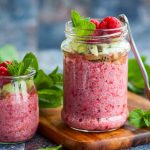 Yield: 2
Prep Time: 10 minutes
Print
Raspberry Chia Pudding
Ingredients
Instructions
Combine all the ingredients except the chia seeds in a food processor and process until smooth.
Pour mixture into two jars. Add 2 tablespoons of chia seeds to each jar.
Mix well to incorporate in the jar.
Let it rest for about 2 hours, give it another stir and then leave in the fridge overnight.
Enjoy in the morning topped with your sliced kiwi and fresh raspberries!
This recipe is the easiest chia pudding recipe around! Bring in spring and the warmer weather with this healthy treat that is just as sweet and tasty as it is fresh. Make the night before, then add whatever fruits you desire and enjoy first thing in the morning!