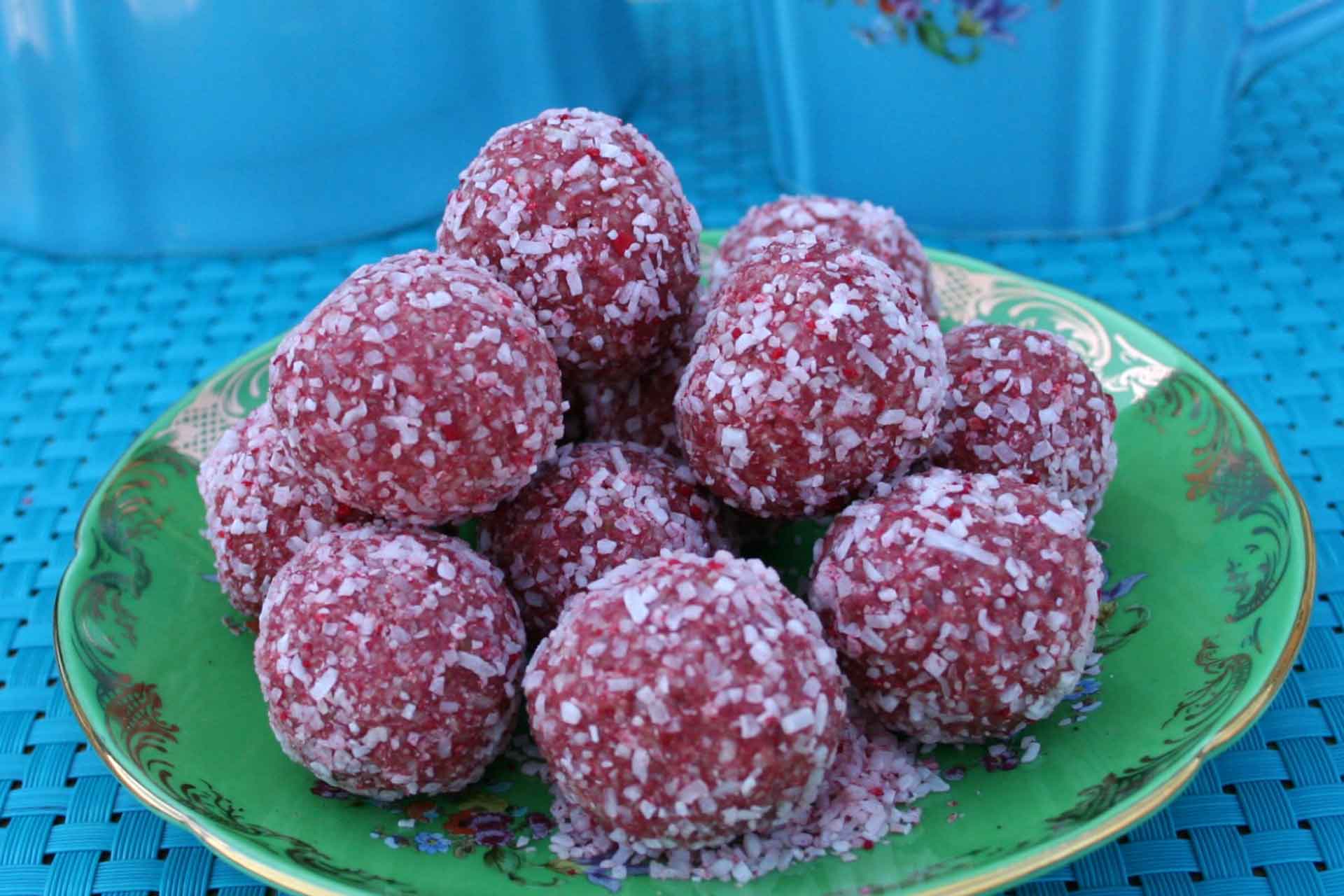 Red Velvet Tim Tam Balls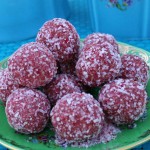 Red Velvet Tim Tam Balls
Have you tried the Red Velvet Tim Tams? I am not going to lie they are pretty good!
I have been experimenting with them in the kitchen and I love these Red velvet Tim Tam balls.
Instructions
Place Tim Tams in a food processor and blitz.
Add Tim tams to a bowl with the coconut and stir through.
Stir in condensed milk a little at a time until you get a rollable consistency
Roll into balls
In a ziplock bag add the leftover coconut and red dye and shake. ( red dye is optional)
Roll balls in the coconut
Pop in the fridge for 2 hrs then enjoy!
NOTES
These will last In the freezer for up to 8 weeks, best eaten thawed.
You may need to add a little more coconut or condensed milk depending how you like your balls.
Allergens

Do you have a favourite recipe you would like to share with us? Submit them using the 'Submit a Recipe' link above or share in the comments below.