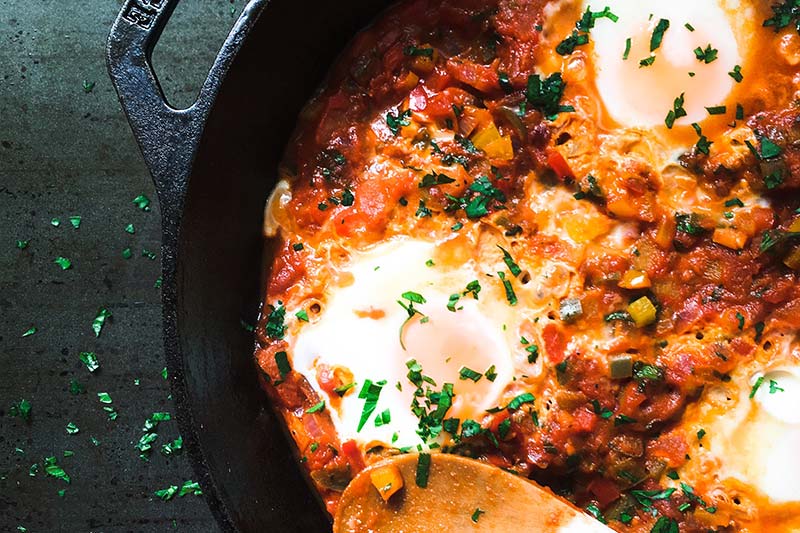 One Pan Eggs, Spicy Shakshuka Style!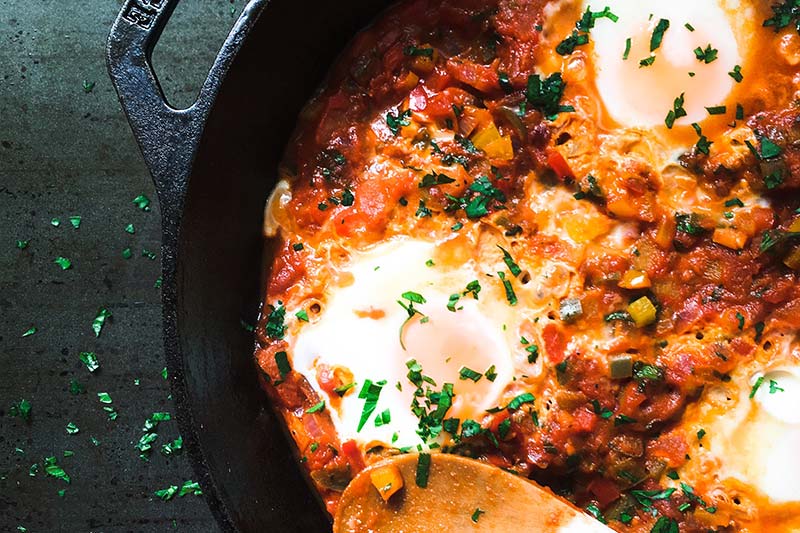 Shakshuka Eggs
Eggs needn't ever be boring. This shakshuka dish is perfect for breakfast or brunch, rich in flavour and filling to boot.
Instructions
1. Heat a non-stick frying pan over medium heat and add a splash of oil.
2. Cook the onion for two minutes. Add garlic, cumin, paprika, cinnamon and capsicum. Continue cooking, stirring for another minute.
3. Add the tin of tomatoes. Stirring regularly, bring them to a simmer for 10 minutes.
4. Stir through the parsley. Season with salt and pepper. Make four wells in the mixture and crack the eggs into the holes. Cover and cook for five minutes or until eggs are cooked to your preference.
Have some time up your sleeve to create an especially delicious breakfast this weekend? 20 minutes shakshuka eggs, coming right up!