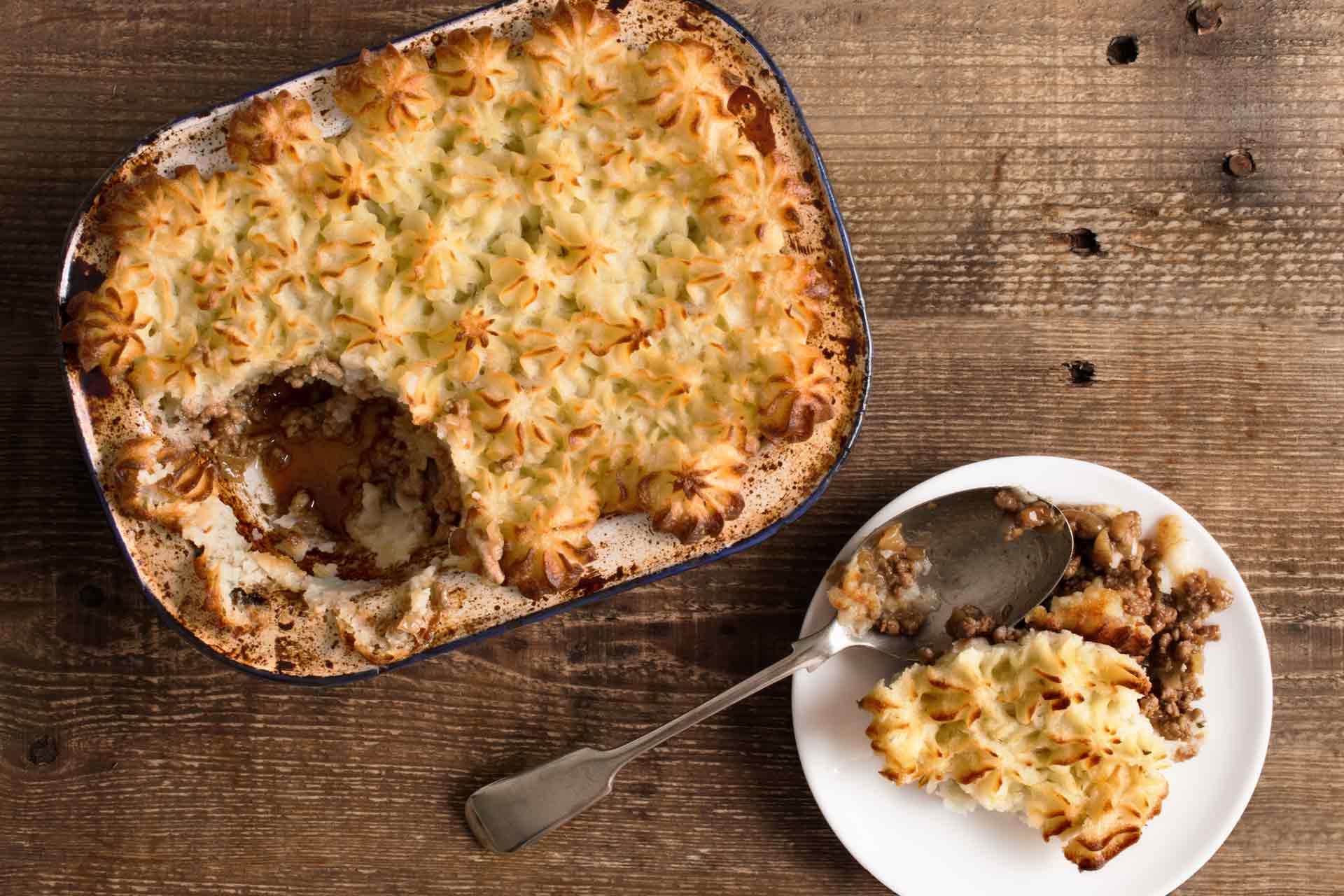 Shepherds Pie On A Budget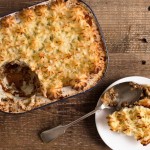 Shepherds Pie On A Budget
This Shepherds Pie is a great winter warmer recipe. You can add whatever veggies you like and the fact that they are well hidden means kids and hubby will be none-the-wiser. This recipe is part of our feed a family of four for $50 week challenge. Remember this recipe is budget although tastes good it is not gourmet!
Instructions
Pop potatoes into a saucepan and cover with water.
Bring to the boil then reduce to a simmer for 20 minutes until cooked
Once boiled drain, and then use a handheld mix master to whip them. You can use a masher if you like.
Add salt and pepper, milk and butter and mix well. Set aside for topping.
Preheat oven to 180degrees.
In a deep dish frying pan add the mince and onions on high and stir.
Once mince has browned, add the flour, salt and pepper and mix well.
Add all other vegetables and reduce heat to medium.
Add vegemite and sugar to boiling water and stir well until it has turned to a liquid.
Pop the water mix into the pan and let simmer for 10 minutes stirring occasionally.
Once juice has reduced add mixture to a baking dish and spread out evenly.
Spread the potato over the top. If you want to get fancy, pull out your piping bag but not a necessity.
Optional: Add a couple dollops of butter to the top of the dish
Pop in the oven for 45 minutes on 180 degrees until the top starts to turn a golden brown.
Serve and enjoy!
Please note desiree potato's are better for mashing. We were able to purchase 2 x 8 pack of potato's from Aldis for $1.98 so we substituted them.
Allergens

Do you have any budget friendly recipes you would like to share? Simply use the Submit a Recipe link above or tell us in the comments below.