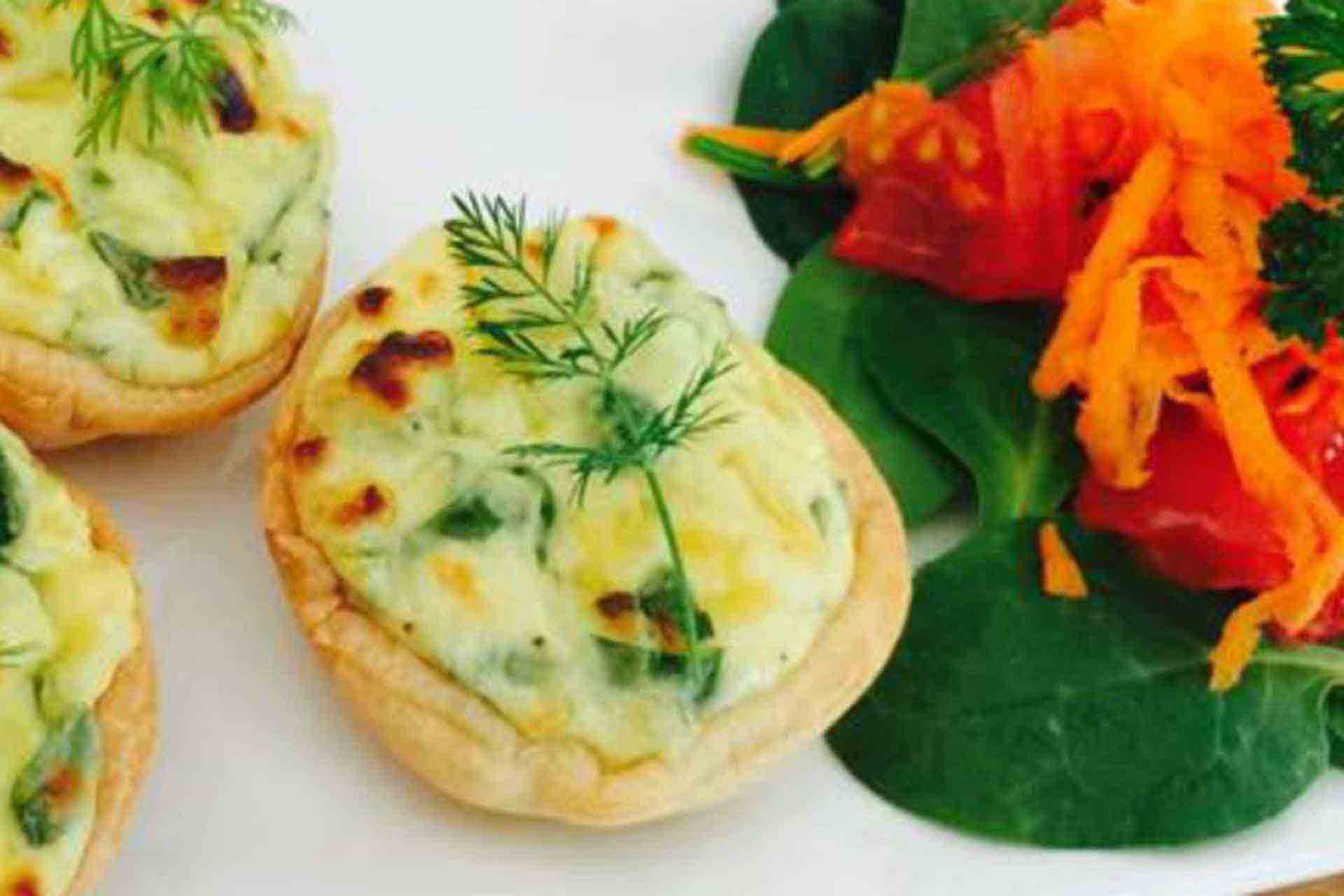 Spinach And Ricotta Tartlets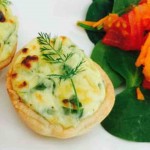 Spinach And Ricotta Tartlets
These spinach and ricotta tartlets are perfect for lunches or a light meal. You can add what you like to them ... the possibilities are endless.
Instructions
Preheat oven to 190 degrees Celsius.
Lightly grease muffin tin.
Using a pastry cutter, cut out 12 large rounds to fit into muffin tin. Line each case with a small piece of baking paper and fill with baking beans.
Bake pastry cases for 5-6 minutes, until golden brown. Remove paper and beans.
Meanwhile, mix the ricotta cheese in a large bowl. Add the egg, shallots, peas & spinach.
Season with salt and pepper.
Spoon the mix into cases and bake for 10-15 minutes until golden.
Serve warm with a side of salad.
Allergens
Do you have a recipe you would like to share? We would love to hear from you!