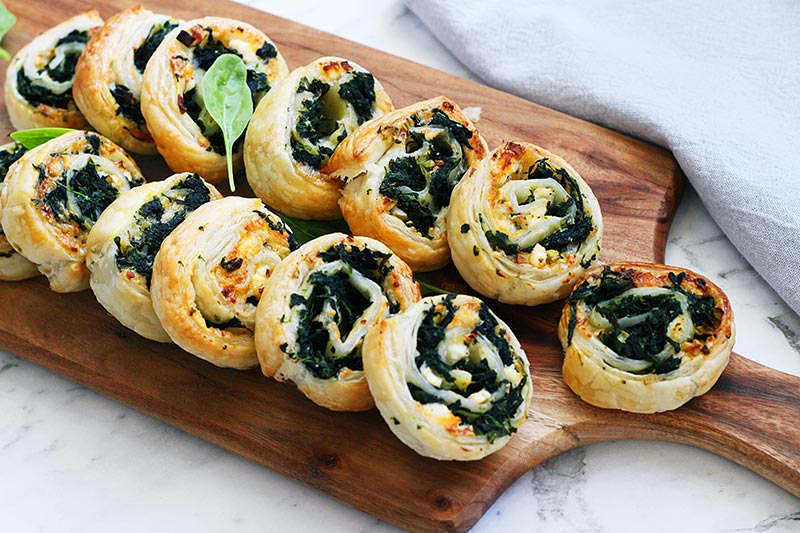 Spinach and Feta Cheese Pinwheels Make For Tasty Lunch Box Nibbles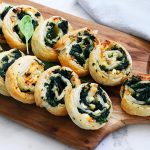 Spinach and Feta Cheese Pinwheels
Just half an hour is all you need to whip up these tasty morsels of buttery, flaky, spinach loaded goodness!
Instructions
1. Preheat the oven to 200°C. Line a baking tray with baking paper. Drain and squeeze the spinach between sheets of paper towel to rid it of any excess liquid and set aside.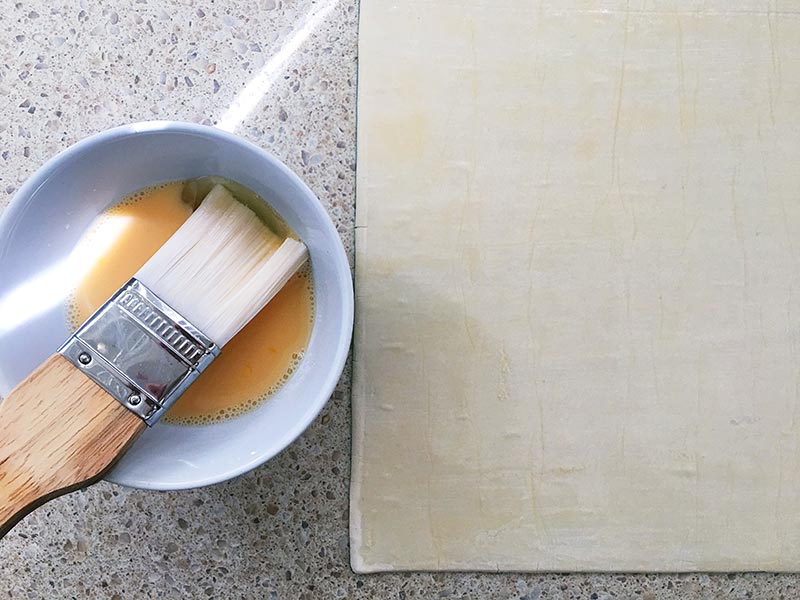 2. Brush the puff pastry sheets with the beaten egg.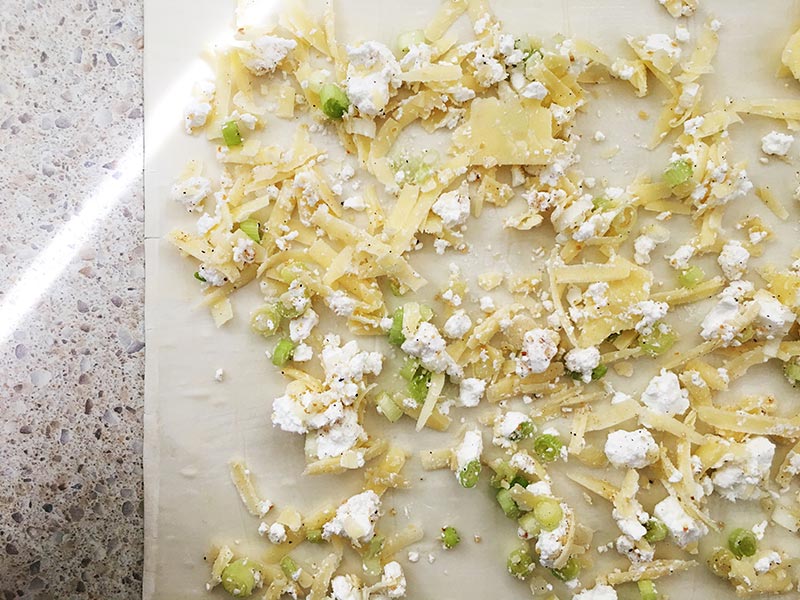 3. Mix together the cheeses, nutmeg, garlic salt and spring onion. Sprinkle this over the puff pastry sheets, leaving a 2.5cm at the top of the sheet.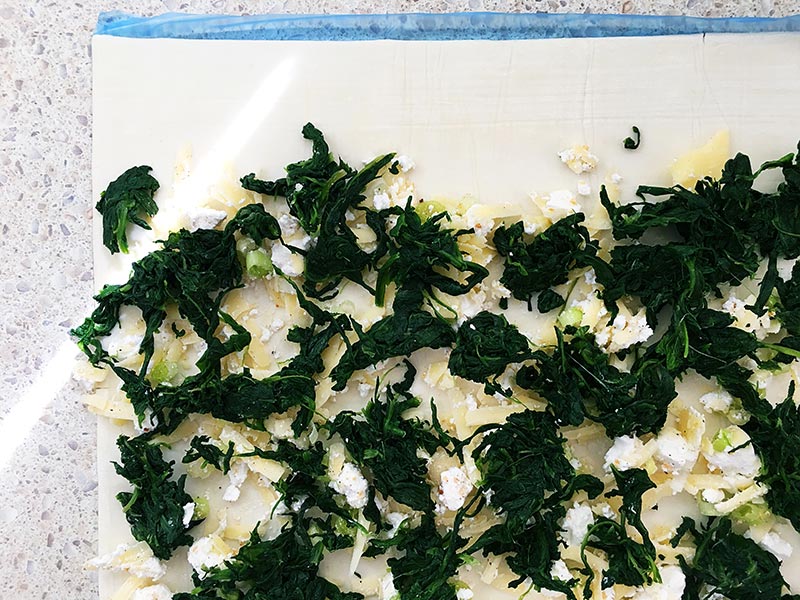 4. Break up the spinach and sprinkle over the top of the cheese layer.

5. Roll the sheet up on itself, starting from the bottom. Press the empty end gently to the roll to seal.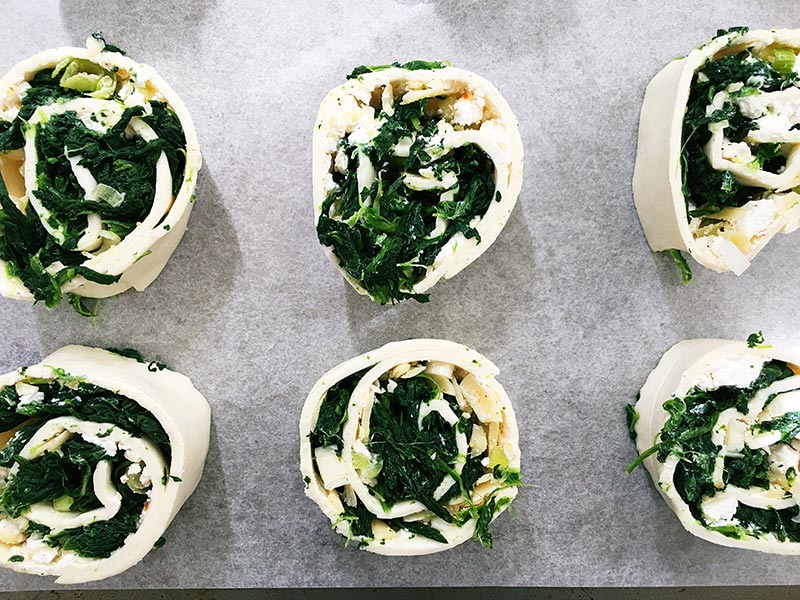 6. Slice in 2cm thick slices and place on the prepared tray. Bake for 15 to 20 minutes or until golden and puffed. Serve warm or cold.
Packed with superfood spinach and creamy feta, these puff pastry pinwheels will be loved by young and old.