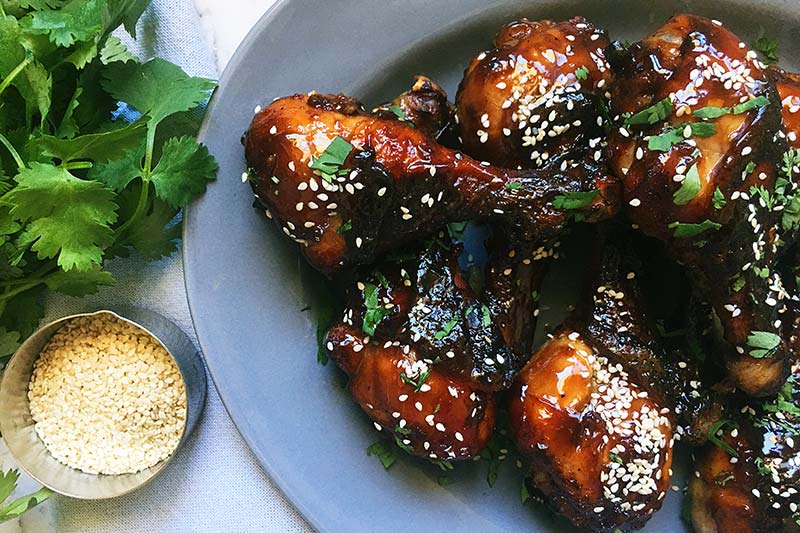 Finger Licking Good Sticky Honey Soy Chicken Drumsticks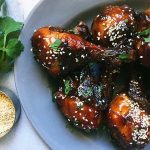 Sticky Honey Soy Chicken Drumsticks
A deliciously sweet and sticky glaze, topped with a dusting of crunchy sesame seeds, all make for a winning, budget friendly chicken dinner.
Instructions
1. Mix together the balsamic vinegar, honey, brown sugar, tamari or soy sauce, garlic, ginger and pepper in a jug. Place the chicken in a snap lock bag.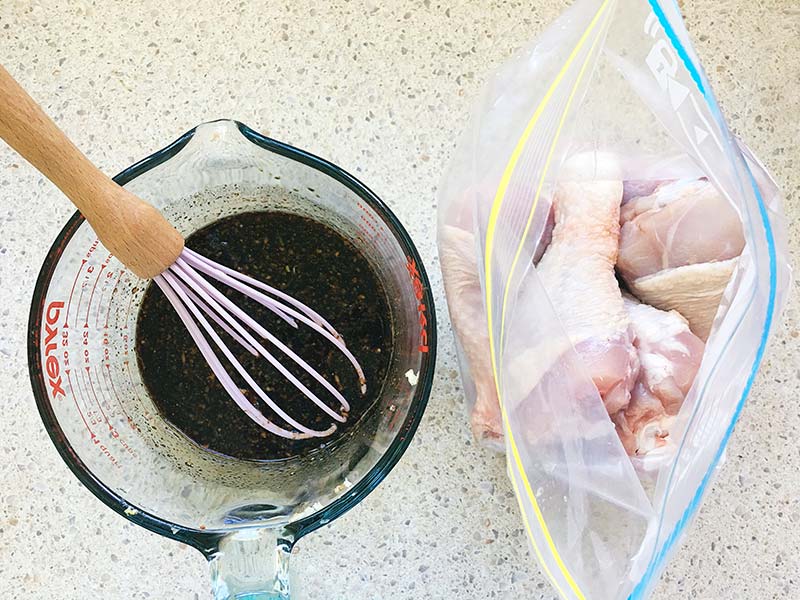 2. Pour the marinade into the bag, seal and give the bag a gentle shake to move the marinade around the chicken. Place in the fridge for eight hours or overnight. Turn the bag over a few times if you remember.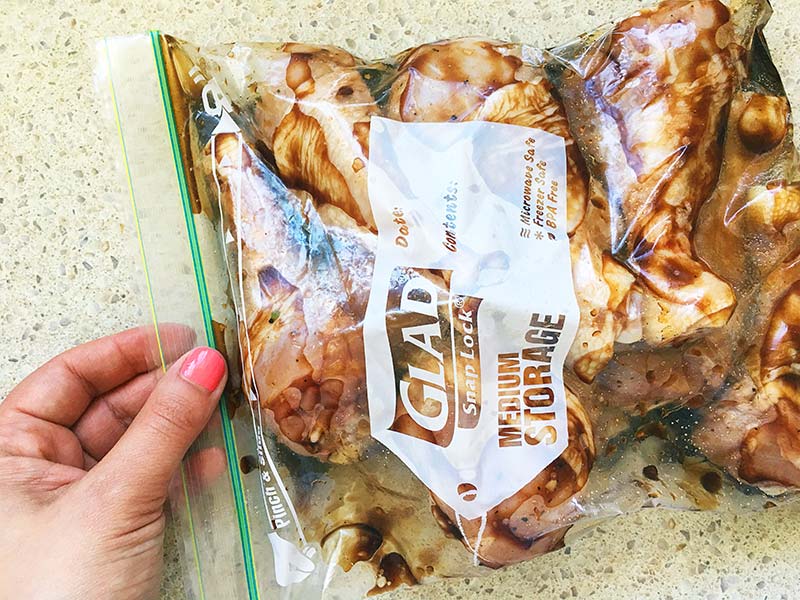 3. Preheat the oven to 200°C. Remove the chicken from the bag, keeping the marinade. Place the chicken on a rimmed tray, lined with baking paper. Bake for 25 minutes.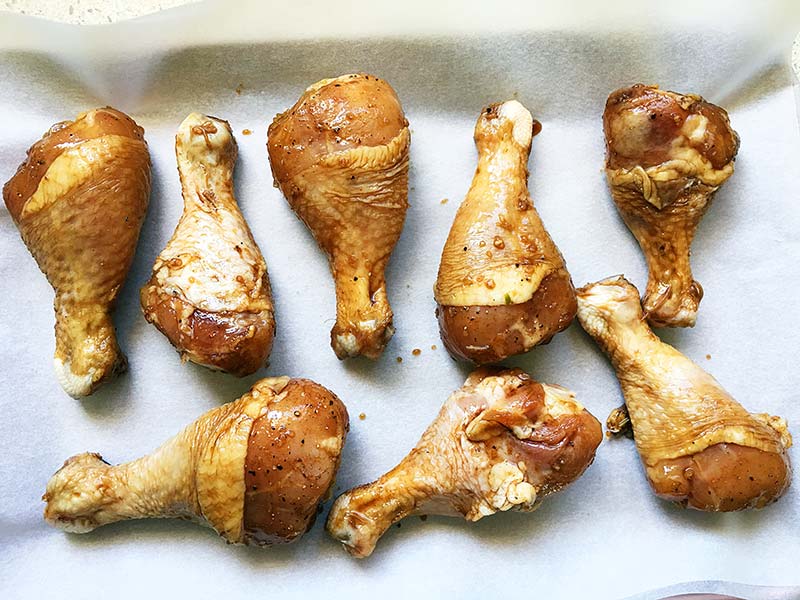 4. Meanwhile, pour the marinade into a small saucepan and bring to a boil and reduce the heat. Whisk in the cornflour and stir until thickened.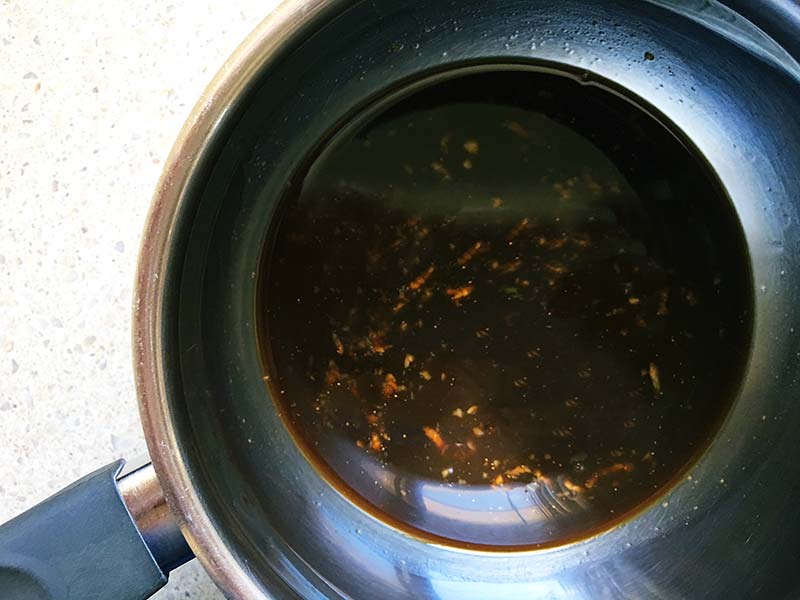 5. After the chicken has baked for 25 minutes, remove from the oven, baste with the marinade using a silicone pastry brush and return to the oven for 10 minutes. Repeat the process once again until chicken is cooked through.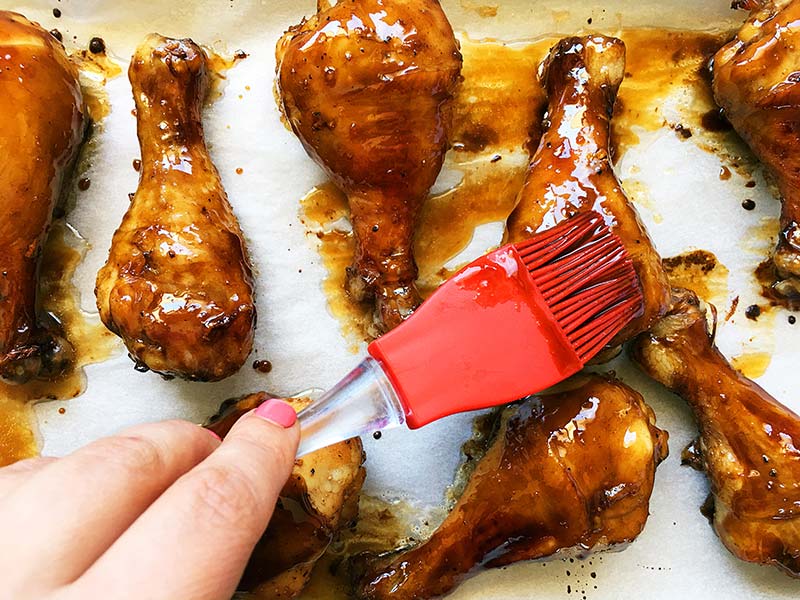 6. Before transferring to serving plates, sprinkle with sesame seeds.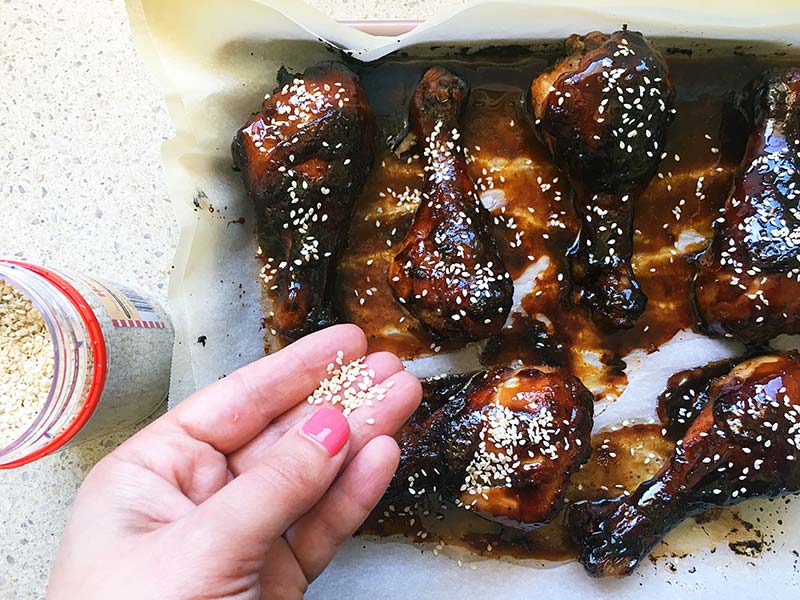 7. Finish by topping with your fresh herb of choice (parsley or coriander). Finger licking good!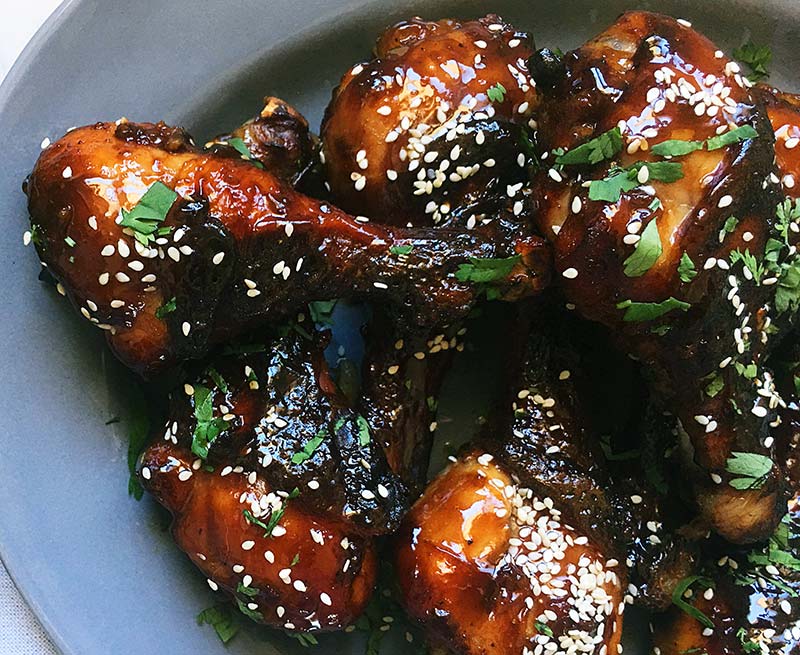 Marinate these drummies overnight and you're all good to go for a delicious baked dinner the following evening!