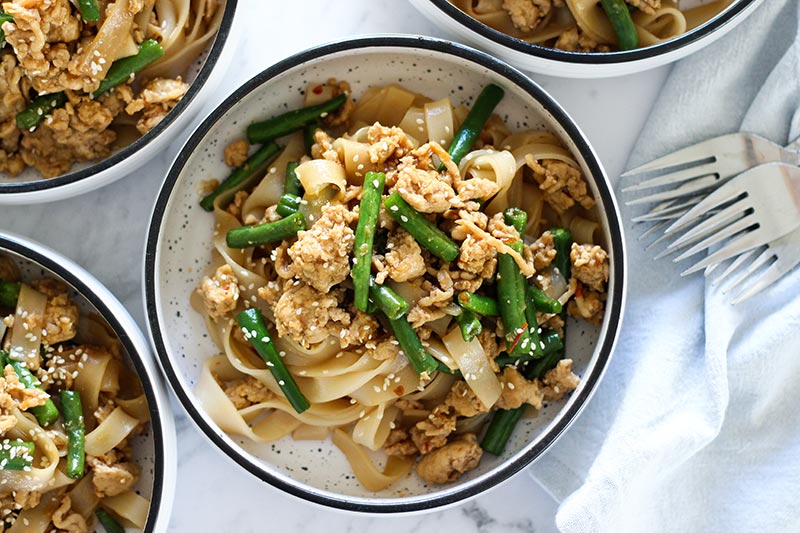 Stir Fry Chicken Rice Noodles For Super Quick DIY Take Out Dinner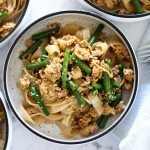 Stir Fry Chicken Rice Noodles
Prepare to be amazed! Turn a pack of rice stick noodles, minced meat and a handful of pantry staples into something utterly delicious - all in under 15 minutes!
Instructions
1. Prepare the flat rice noodles as per the packet instructions.
2. Heat the oil in a large wok or frying pan over a high heat. Add the chicken mince, cook until browned, stirring to break it up a little. Add the beans and crushed garlic, cooking for another two minutes.
3. Add the sugar, water, soy, tamari, sweet chilli and fish sauce to the pan. Stir well to combine. Add the prepared noodles to the pan. Toss all ingredients together so they're all coated in the sauce.
4. Sprinkle the sesame seeds in and divide between four plates.
Enjoyed by many, this is a tweaked version of a recipe originally from Bill Granger.
Have deliciously slurpy noodles on the table quicker than you can order and pick up a takeaway meal!