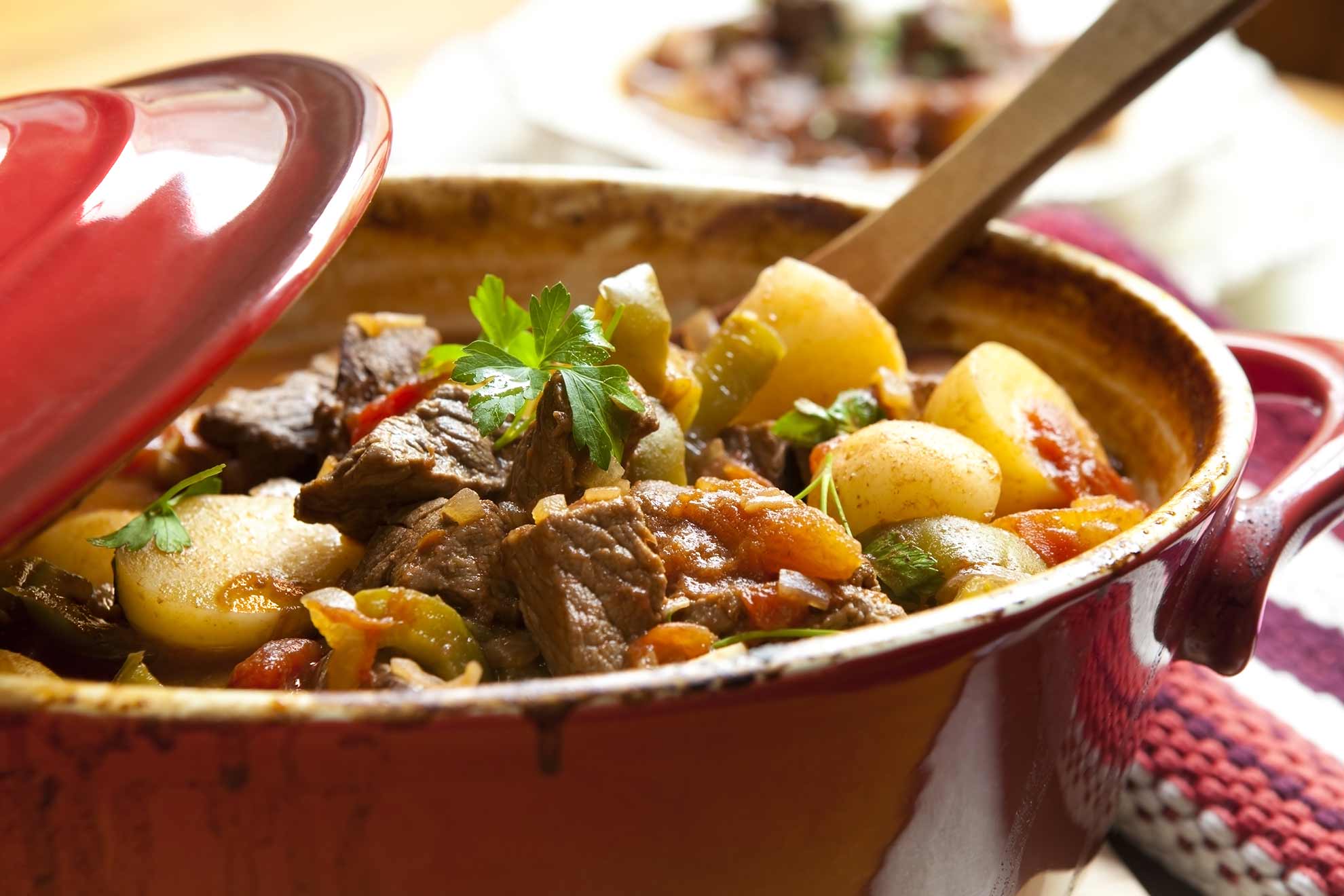 Video Tutorial: One Pot Winter Pot Roast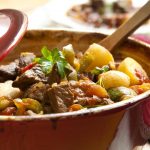 Yield: 6
Prep Time: 15 minutes
Cook Time: 2h 00 min
Print
Video Tutorial: One Pot Winter Pot Roast
In this video our good friend Agent Digital (Fred Porter) is inspired to save money and food by cooking a delicious family-sized winter Pot Roast using left over ingredients and discounted fresh produce from the supermarket.
He even manages to walk the dog and get a load of washing done whilst one pot on the stove does all the work, in this Mum's Pantry exclusive.
Note you can also add any leftover vegetables in fridge: spinach, tomatoes, mushrooms, leek, pumpkin, eggplant, zucchini etc.
Instructions
Wash and roughly chop onions, carrots and celery.

Trim fat from beef and season with salt and pepper.

Heat a large pot on stove with a little oil.

Lightly brown harder vegetables and garlic to release the flavour.

Add roast beef and seal on each side.

Add bacon (optional).

Add beef stock and bring to boil.

Move pot to smallest flame and reduce to minimum heat. Cover and leave to simmer for 1 hour.

Stir pot and add remaining chopped softer vegetables (the ones that take less time to cook).

Rinse and add red lentils (optional) and splash of BBQ sauce.

Cover and cook on low for a further hour.

Remove from heat, beef should be cooked through and falling apart. Juice should be thick, tasty and vegetables mushy.

Serve your family a hearty (and healthy) winter hot pot they will love that costs less than most takeaway meals.
TIP: Leftovers make great winter lunches, just microwave for 2mins and enjoy! If planning to freeze left over portions it is advised to swap out root vegetables (potatoes, turnip, parsnip, carrot etc) for above ground vegetables (pumpkin, eggplant, zucchini etc) as root vegetables can develop a strange texture when frozen.