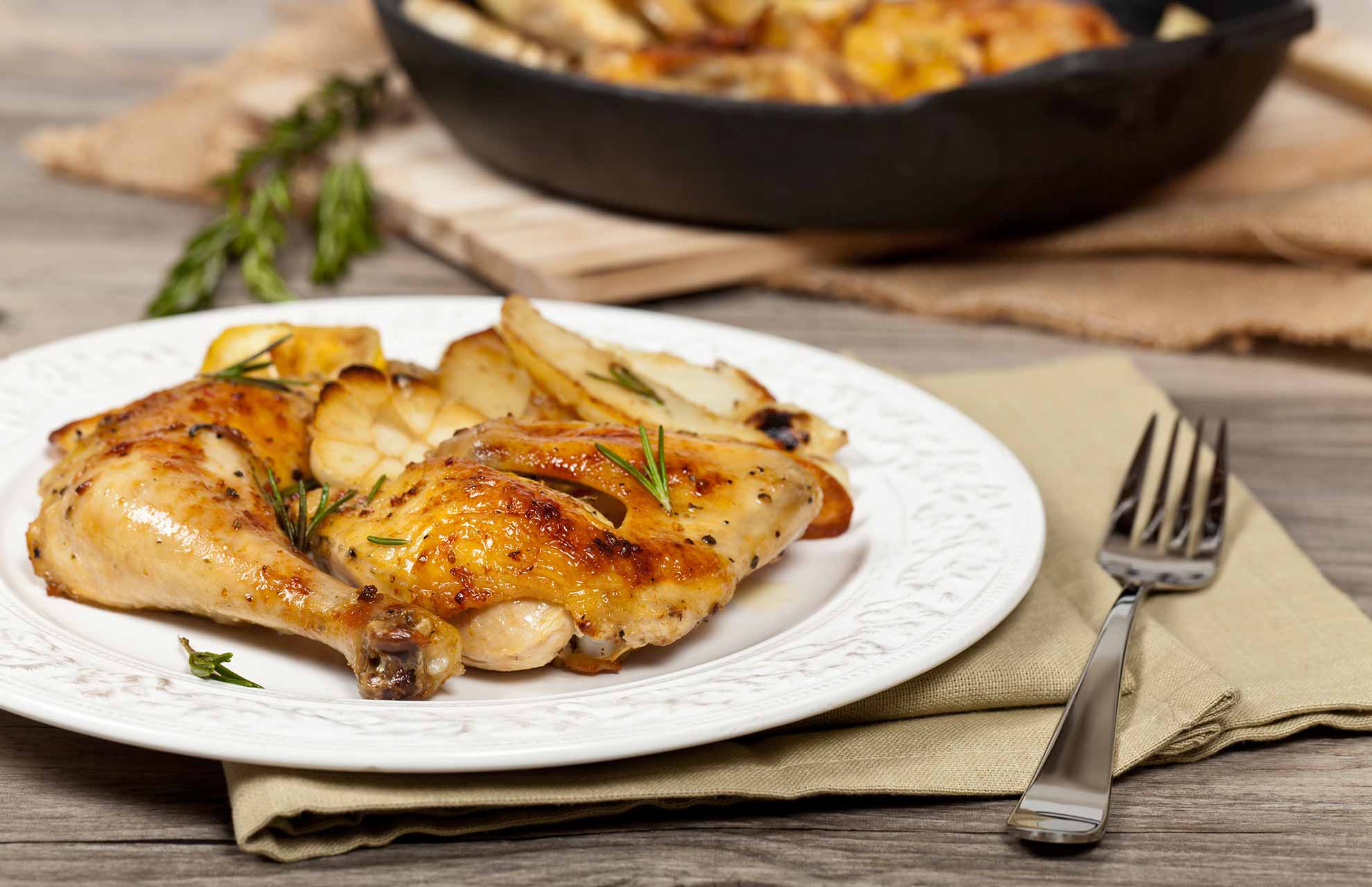 Roast Lemon and Honey Chicken
Yield: 2
Prep Time: 10 minutes
Cook Time: 30 minutes
Print
Nutrition facts

(per portion)
Nutrition facts
(per portion)
Calories: 883
Carbohydrate Content: 20.7g
Cholesterol Content: 0.312g
Fat Content: 42.3g
Fiber Content: 0.9g
Protein Content: 101.9g
Saturated Fat Content: 9.5g
Serving Size: 414g
Sodium Content: 0.495g
Sugar Content: 17.3g
Roast Lemon and Honey Chicken
Instructions
Preheat the oven to 200˚C/180˚C gas/gas mark 6.
Heat a large oiled pan over a medium high heat. Season the chicken thighs with salt and pepper and brown the chicken thighs on all sides in the pan.
Place the chicken thighs with the pan juices in a large baking tray.
Whisk together the juice of one lemon, the honey, and olive oil.
Brush the chicken with the lemon mixture, and season further with pepper and paprika.
Cut the second lemon into slices, and place on top of the chicken.
Add the olives, garlic cloves, fresh thyme and rosemary to the baking tray.
Drizzle with olive oil sea salt and place into the oven and cook for 15-20 minutes until cooked through.
Serve with roasted potatoes and a side salad!
For an easy one pan roasted dinner – try this roast lemon and honey chicken recipe! A quick meal to whip up with minimal prep needed.