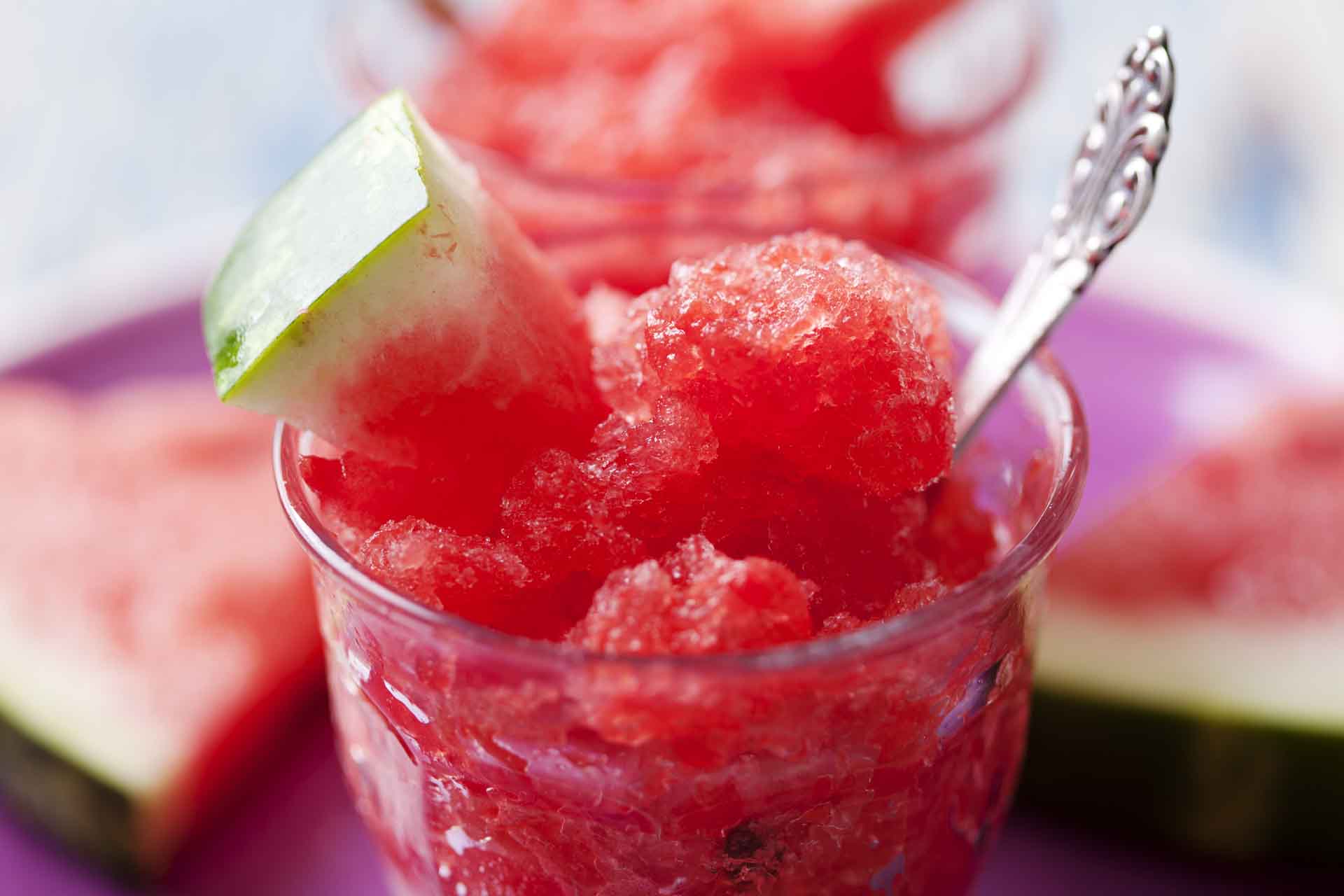 Watermelon Slushies
Yield: 2
Prep Time: 2 minutes
Print
Watermelon Slushies
Everyone loves a slushie! Now you can enjoy one without the guilt of extra added sugar.
I can even bribe the kids to pick up their toys in exchange for a pink icy drink < Tricks of the trade! >
My kids even ask for a watermelon slushie in winter ... CRAZY!
Instructions
Place the watermelon and ice into a blender or Thermomix and blitz for 30-40 seconds
You want to make sure the ice is blended but you don't want it to go to watery. Keep an eye on it depending on the machine you are using.
Pour into a glass and scoop with a spoon yum!
TIP
You can do this with any fruit of vegetable, it is such a great healthy and refreshing snack.

Do you have a favourite recipe you would like to share with us? Submit them using the 'Submit a Recipe' link above or share in the comments below.