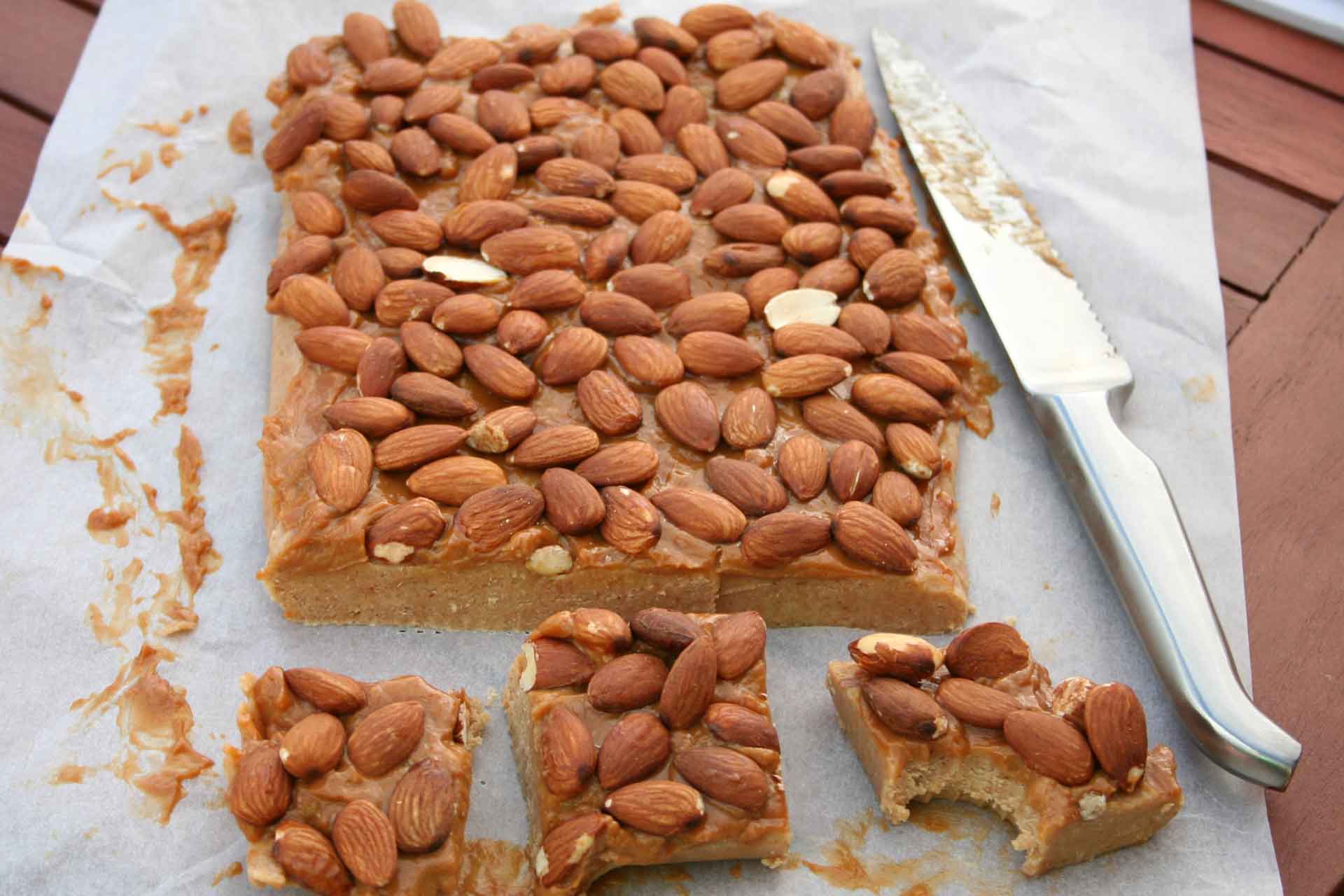 Almond and Caramel Slice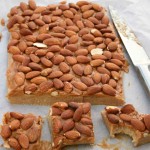 Yield: 30
Prep Time: 10 minutes
Cook Time: 2 minutes
Print
Almond and Caramel Slice
Definition of Indulgence? When the crunch of the almonds meets the gooey caramel in this glorious, decadent Almond and Caramel Slice. BLISS!
It is quite sweet and only good for a treat.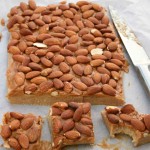 Instructions
Add brandy snaps to a Thermomix or blender and blitz for 40 seconds then set aside.
In a microwavable bowl add the tin of condensed milk and block of white chocolate.
Cook on high for 1 minute (you may need longer depending on your microwave)
Add the Brandy snap mix to the condensed milk and chocolate mix and stir through well.
Line a tray with baking paper.
Pour mix into tray and spread out evenly.
Spread caramel over the top of the slice evenly.
Top with almonds.
Pop in the fridge for 3 hours to allow to set.
Slice and enjoy!
Allergens
Allergens
Do you have a favourite recipe you would like to share with us? Submit them using the 'Submit a Recipe' link above or share in the comments below.