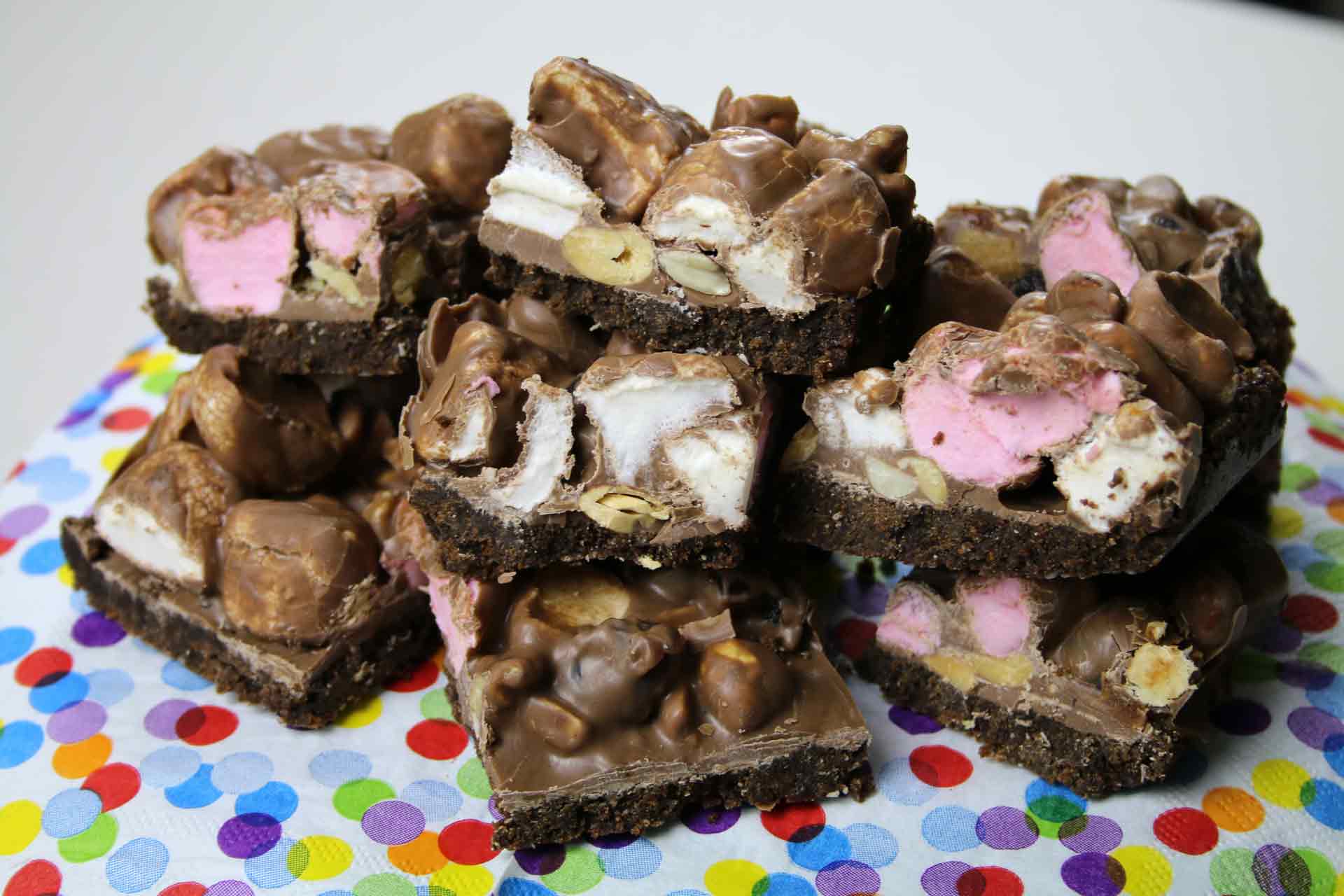 Easy Rocky Road Slice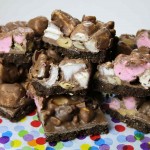 Easy Rocky Road Slice
This easy rocky road slice is our go to slice when we need to take a plate somewhere at short notice. It's really simple to make and always gets eaten. Great as an occasional treat!
Instructions
Line a tray approx. 22cm with baking paper
Pop chocolate ripple biscuits into a food processor and blitz until they resemble a fine crumb.
Add the biscuits to a large bowl with the melted butter and mix through until well combined. It should start to come together and look a bit like wet sand in texture.
Pop the mixture into the baking tray and press out evenly across the tin making sure it is flat and right out to the corners.
Pop in the fridge for 10 minutes to set.
In a large bowl add the nuts, marshmallows and glazed cherries and set aside.
In the meantime break up the chocolate into small pieces and pop in a microwave bowl with the coconut oil.
Microwave on high for 90 seconds, stopping half way through to stir. Give it a good stir as it will keep melting as you stir. NOTE: Make sure your spoon is completely dry before stirring otherwise chocolate will seize up.
Pour the chocolate over the marshmallow mix and stir through making sure all the ingredients are coated well.
Take the tray out of the fridge and pour mixture over the top of the biscuit base making sure you cover the whole slice.
Pop in the fridge for 3-4 hours until set.
Slice and enjoy!
Allergens

What is your go-to recipe when you are asked to take a plate somewhere? Leave a comment and lets us know