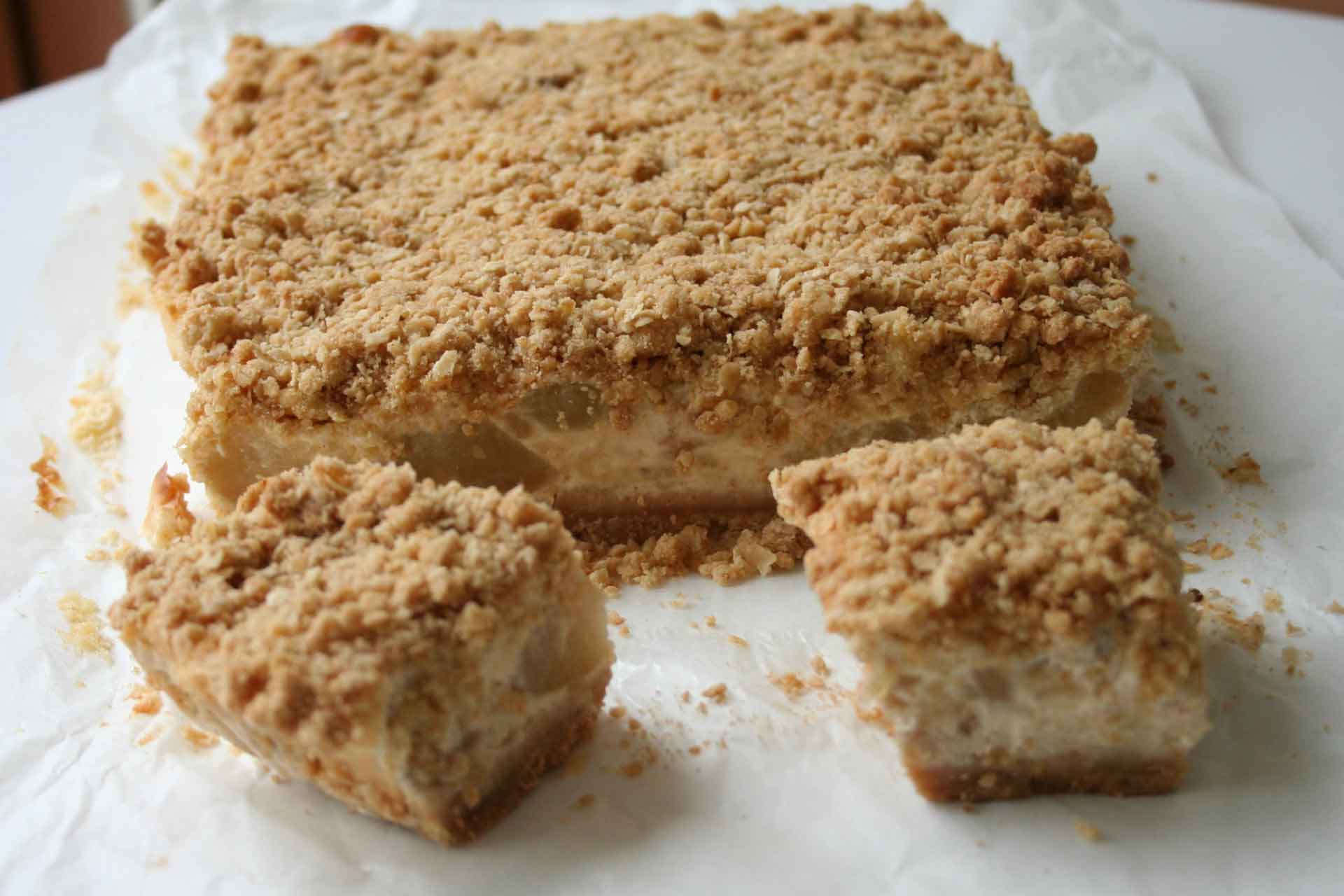 Apple Crumble Cheesecake Slice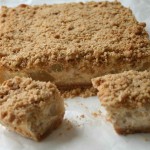 Apple crumble cheesecake slice
This apple crumble cheesecake slice is amazing, it really is the best of both desserts.
Instructions
Preheat oven to 160 degrees celsius
Line a tray with baking paper, we use 22 or 29 cm both work fine
Blitz the arrowroots and butter until combined
Press evenly into tray to make bottom layer, then pop in the fridge for 15 minutes.
For the filling pop cream cheese, sugar and eggs into a bowl and mix with a mix master until smooth
Pop the apple and cinnamon in and stir through with a wooden spoon.
Add the mixture to the base mixture once it has set for 15 minutes in the fridge, spread evenly across the tray.
For the crumble, add the oats, flour and sugar to a bowl rub the butter in with your fingertips until it resembles rough clumpy dirt consistency.
Sprinkle across the top of the mixture making sure all is covered.
Pop in the oven for 30-40 mins until top starts to brown slightly
Once cooked let the cheesecake cool and set in the oven for up to 3 hours with the door ajar, if you have little ones around then sitting on the stove top is fine to, once cooled pop in the fridge
TIP:
We find best eaten the following day after setting in the fridge. Enjoy!
Allergens

Do you have a favourite recipe you would like to share with us? Submit them using the 'Submit a Recipe' link above or share in the comments below.