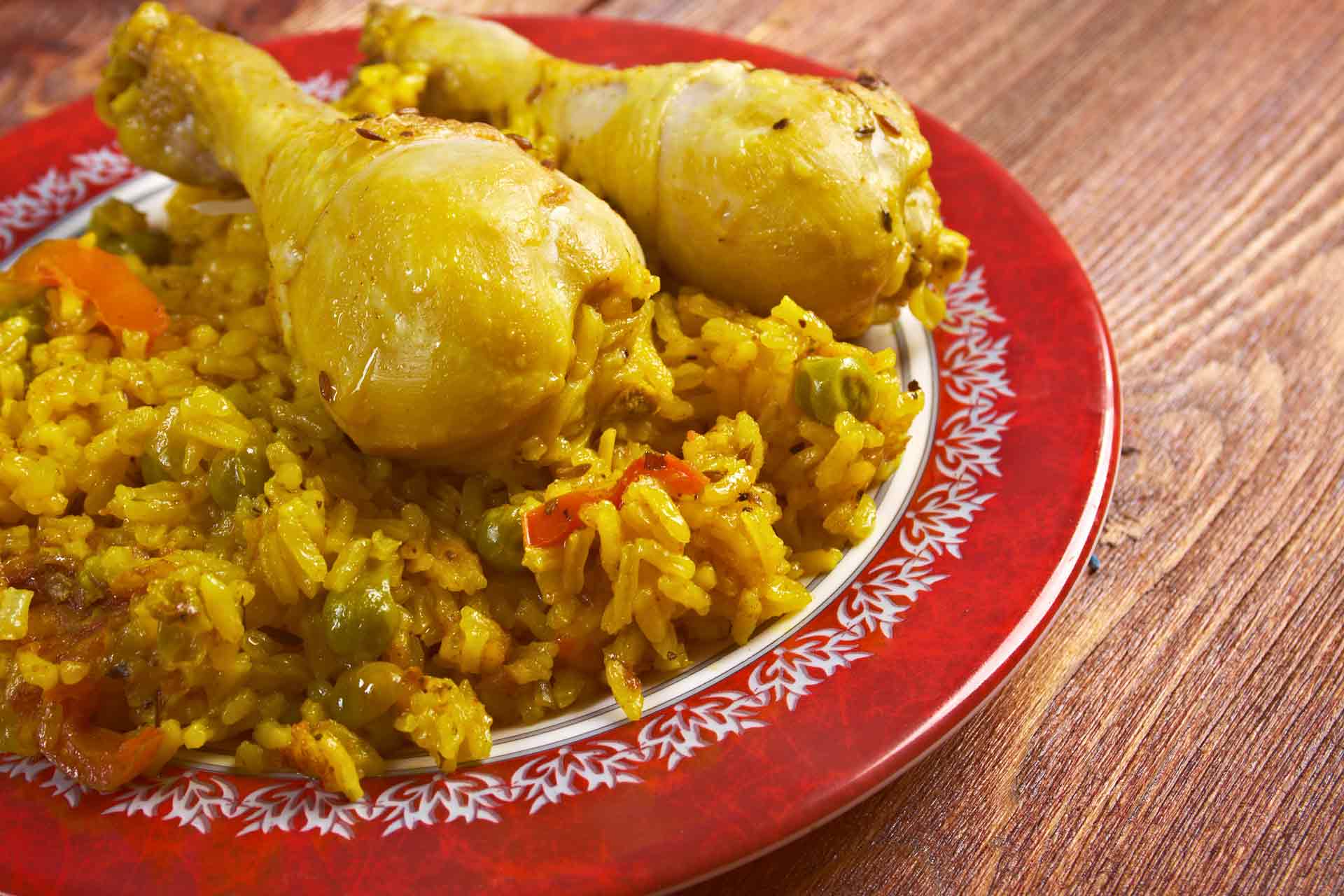 Arroz Con Pollo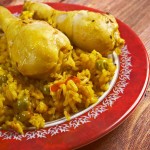 Arroz Con Pollo
Arroz Con Pollo is a common Spanish dish, packed full of flavours and quite easy to make.
Instructions
In a large pan heat oil on medium heat. We use a pan with a lid as you will need to cover the dish in last step.
Add chicken with salt and pepper and brown
Remove chicken from pan and add the onions, garlic, capsicum, peas and curry powder. Mix well on a low heat - you want them to cook through without burning.
Add the tomatos, chicken stock and bring to simmer.
Add the rice in and stir
Add chicken pieces back into the pan, making sure the heat is on low.
Cover with a lid and let simmer for 25 minutes. The rice should be well cooked having soaked up the juices.
Serve while hot and enjoy!

Do you have a favourite Spanish recipe you would like to share with us? Submit them using the 'Submit a Recipe' link above or share in the comments below.