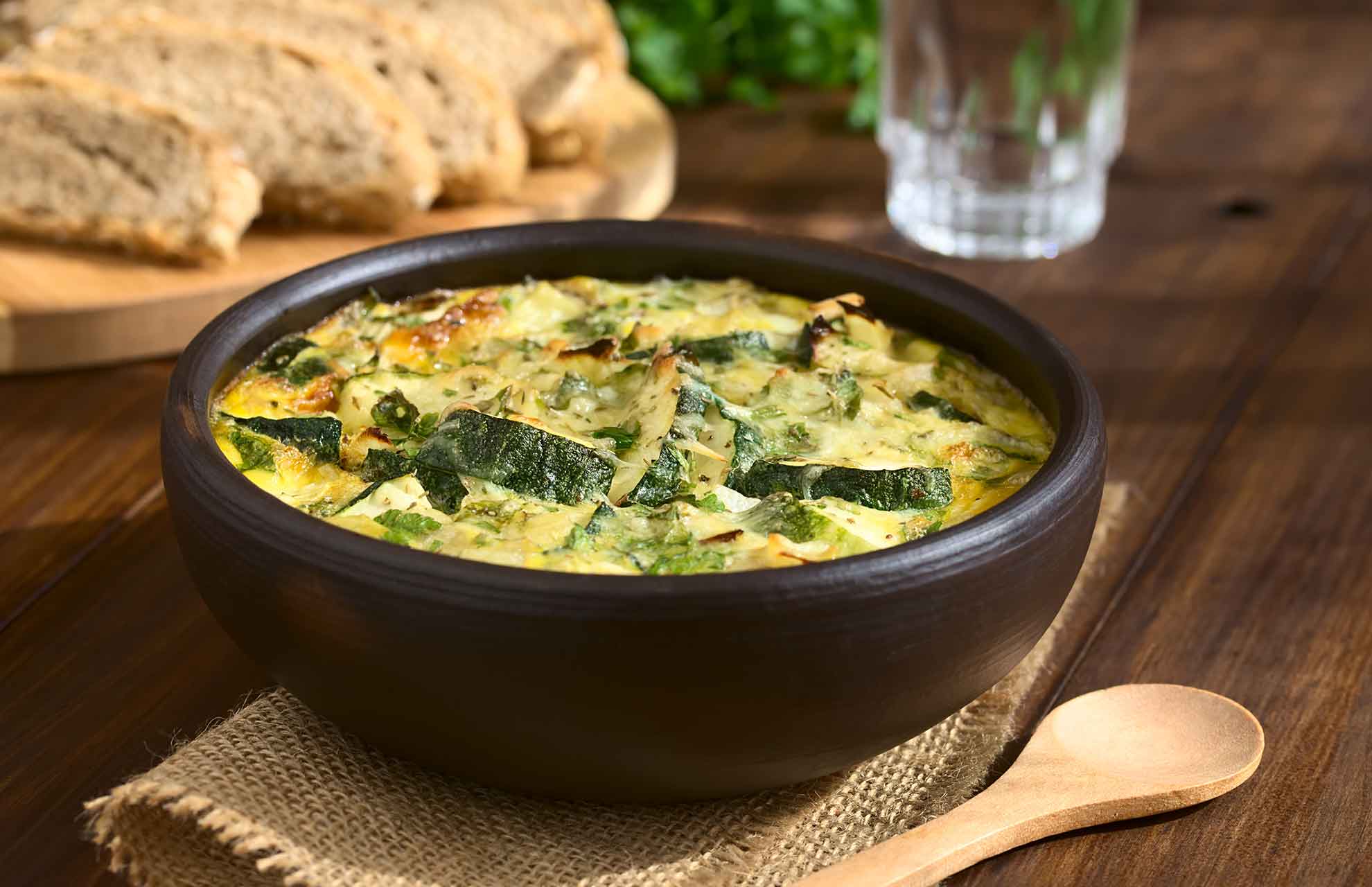 Cheesy Zucchini and Spinach Frittata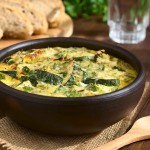 Yield: 8
Prep Time: 5 minutes
Cook Time: 15 minutes
Print
Nutrition facts

(per portion)
Nutrition facts
(per portion)
Calories: 124
Carbohydrate Content: 3.9g
Cholesterol Content: 0.178g
Fat Content: 10.2g
Fiber Content: 0.8g
Protein Content: 10.5g
Saturated Fat Content: 4.2g
Serving Size: 145g
Sodium Content: 0.145g
Sugar Content: 1.6g
Cheesy Zucchini and Spinach Frittata
Instructions
Preheat the oven to 160˚C fan.
Lightly whisk the garlic with the 4 eggs in a small bowl.
Spray a round baking pan with cooking oil. Add the zucchini and spinach.
Crumb the ricotta into the pan and add the cheddar.
Pour in the egg mix, and season with salt and black pepper then mix to combine.
Place into the oven for 10-12 minutes or until egg is cooked.
Wait to cool before transferring to a board to slice.
Allergens
Try this cheesy zucchini and spinach frittata for a little lunch box snack idea for your little ones! Not only is it cheesy and delicious, it's nutritious and packed with greens!