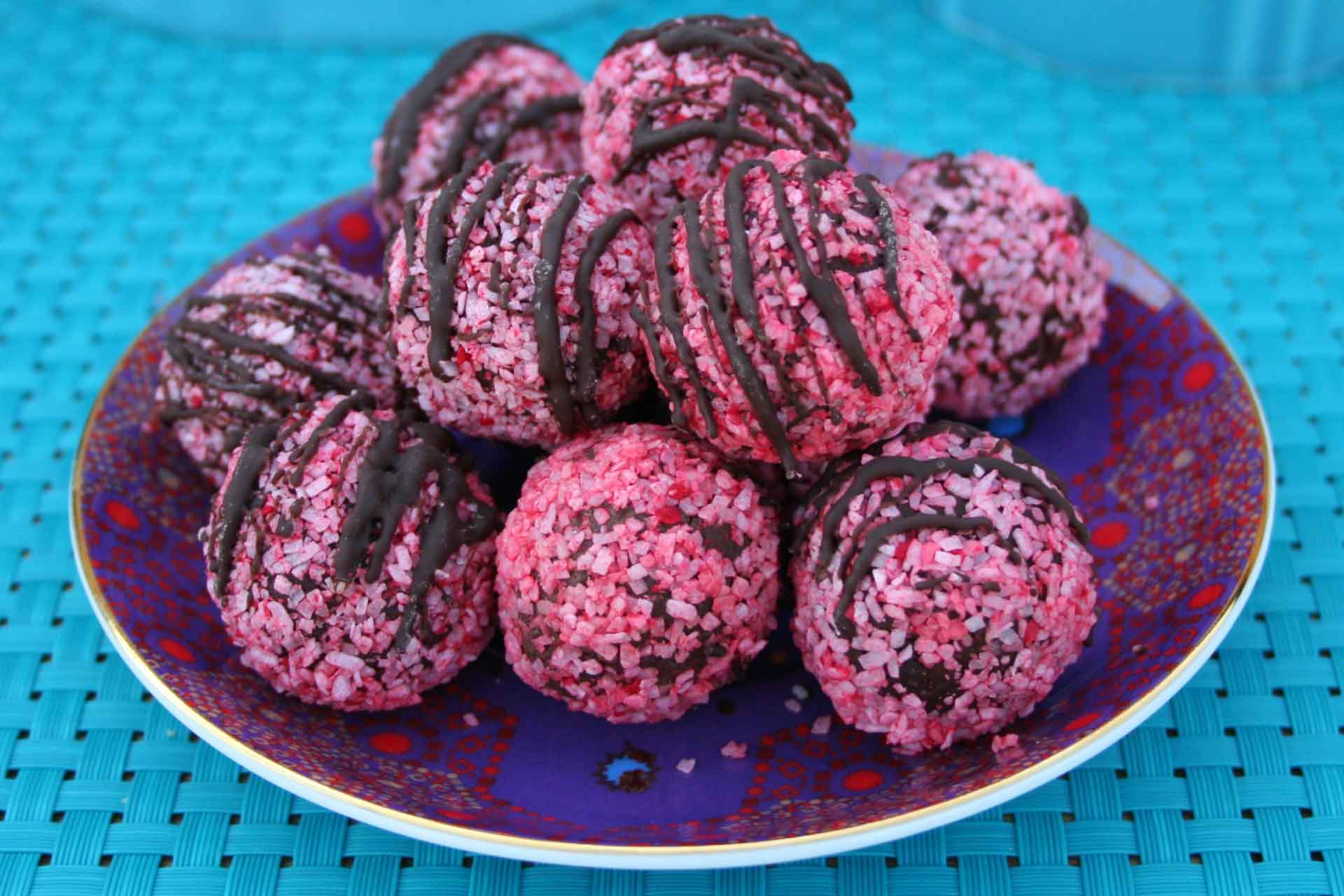 Cherry Ripe Balls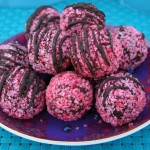 Cherry Ripe Balls
These Cherry Ripe balls are great for a treat, so easy to make and even easier to eat! The only problem will be stopping at one!
Instructions
In a food processor blitz the Tim Tams and Cherry Ripes together.
Add the condensed milk.
Add the coconut and stir through.
Pop mixture in fridge for 10 minutes to firm a little.
Roll into balls
In a zip lock bag add coconut and food colouring give a good shake
Roll the balls in the red coconut
Drizzle with melted dark chocolate
Pop in the fridge and enjoy!
TIP:
These will last In the freezer for up to 8 weeks, best eaten thawed.
You may need to add a little more coconut or condensed milk depending, how you like your balls.
Do you have a favourite recipe you would like to share with us? Submit them using the 'Submit a Recipe' link above or share in the comments below.