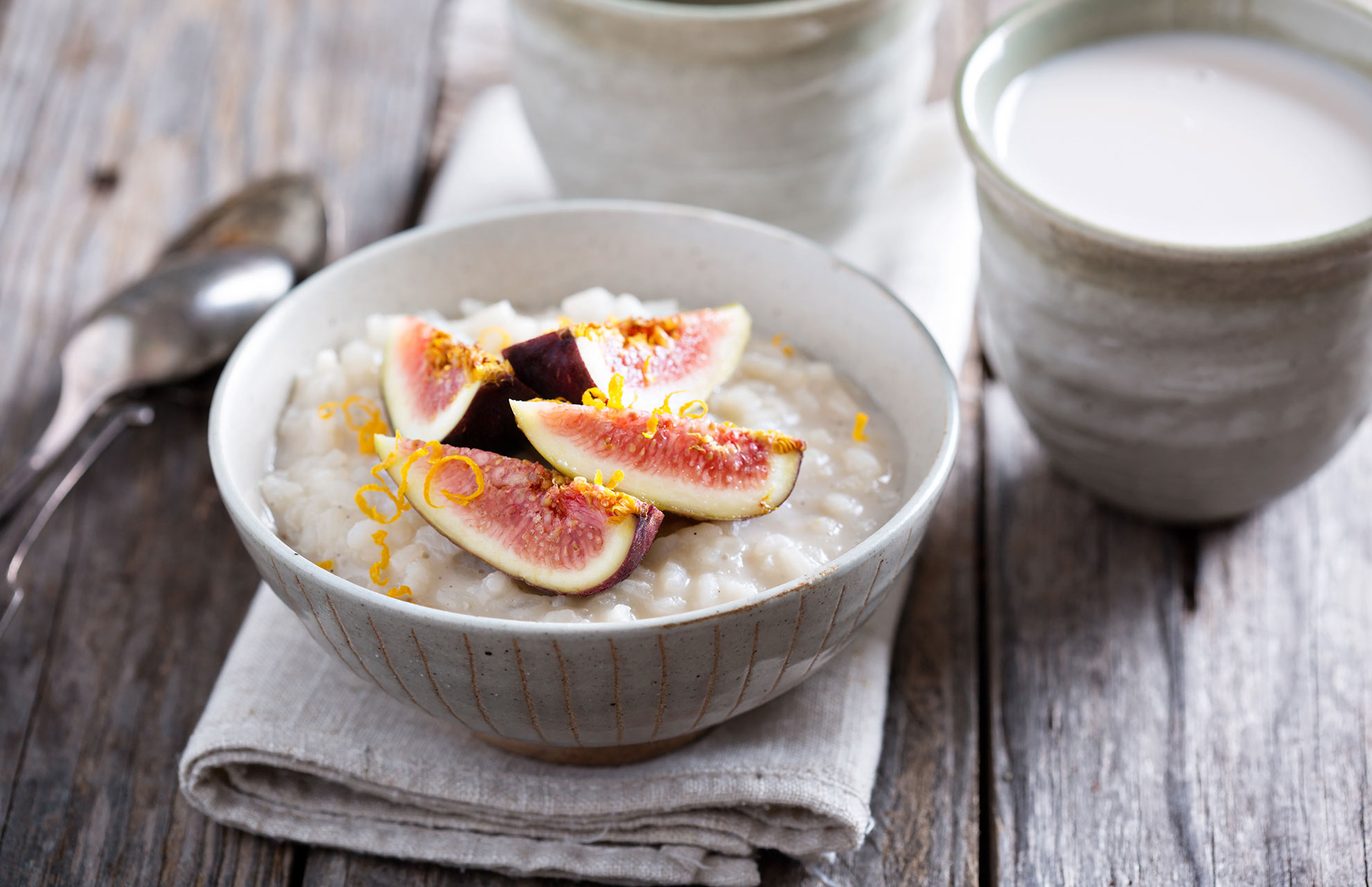 Creamy Vanilla Rice Pudding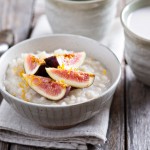 Yield: 2 cups
Prep Time: 10 minutes
Cook Time: 40 minutes
Print
Nutrition facts

(per portion)
Nutrition facts
(per portion)
Calories: 332
Carbohydrate Content: 33.5g
Cholesterol Content: 0.71g
Fat Content: 20.2g
Fiber Content: 1.3g
Protein Content: 6.5g
Saturated Fat Content: 12.3g
Serving Size: 241g
Sodium Content: 0.82g
Sugar Content: 31.4g
Creamy Vanilla Rice Pudding
Instructions
Heat a saucepan to medium heat. Add the milk, 1 and ½ cups of cream, sugar, rice, cinnamon and vanilla extract. Stir to combine.
Bring to a simmer, and then cook for 35 minutes while continually stirring to make sure it is well combined and the rice does not burn at the bottom of the pot.
Test the rice to make sure it has a bite, but is not grainy or uncooked.
Remove the rice from the heat, allow to cool slightly, then stir in the remaining cream.
Transfer into serving 4-6 dishes, depending on the portion size desired and refrigerate until chilled. Decorate with quartered fresh figs and orange zest.
Allergens
Allergens
Try this make-ahead creamy rice pudding for a delicious after dinner treat or even an afternoon snack! Add whatever fresh fruits you like for the perfect summer dessert!
Do you have a recipe you would like to share? Please submit using the 'Submit a Recipe' link above or in the comments below.