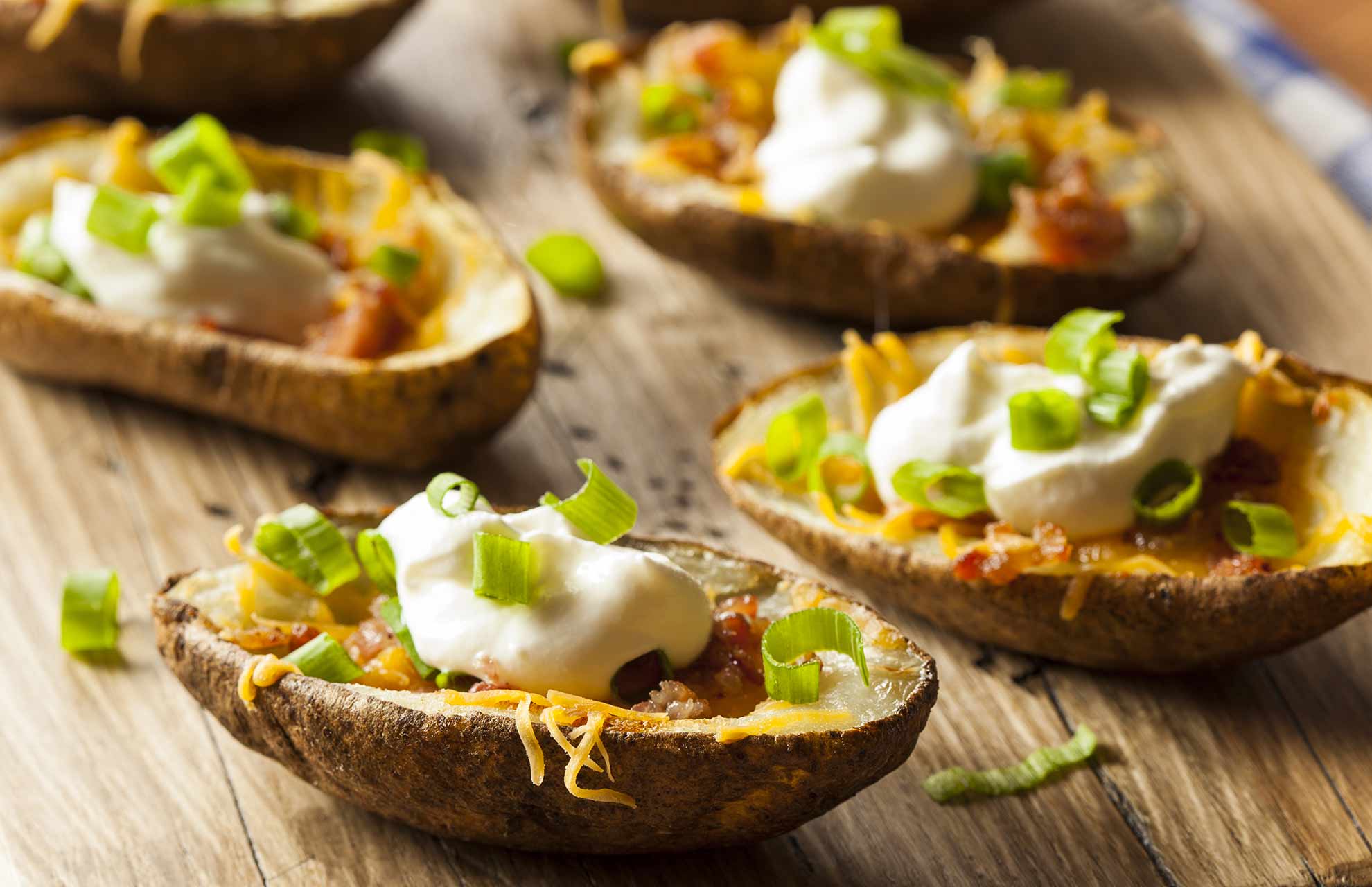 Crispy bacon loaded potato skins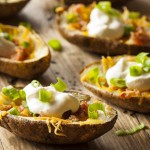 Yield: 20
Prep Time: 20 minutes
Cook Time: 20 minutes
Print
Nutrition facts

(per portion)
Nutrition facts
(per portion)
Calories: 140g
Carbohydrate Content: 19.3g
Cholesterol Content: 0.12g
Fat Content: 4.2g
Fiber Content: 3.4g
Protein Content: 6.6g
Saturated Fat Content: 2.0g
Serving Size: 112g
Sodium Content: 1.15g
Sugar Content: 1.3g
Crispy bacon loaded potato skins
Instructions
Preheat the oven to 180˚C.
Pierce the potatoes with a fork several times, then place them in the oven and bake for 45 minutes or until tender. Allow to cool.
Meanwhile, cook the bacon in an oiled frypan on a medium high heat until crispy. Transfer to a plate lined with paper towel.
Cut the potatoes into quarters and scoop out the flesh (not too much, just enough to form a bowl for the filling).
Place the skins on a large lined baking tray, skin side up.
Brush with the butter, season with sea salt and pepper, then bake on grill for 3-4 minutes or until crispy.
Take the baking tray out and flip the skins, flesh side up. Spoon on the bacon, kidney beans, and grated cheese. Grill for 5-7 minutes, or until cheese is melted and starting to go golden.
Top with each skin the spring onion and a dollop of sour cream.
Allergens
Allergens
Have a go at this classic appetiser – crispy bacon loaded potato skins with sour cream! The perfect combination of cheesy, crispy, and smoky.