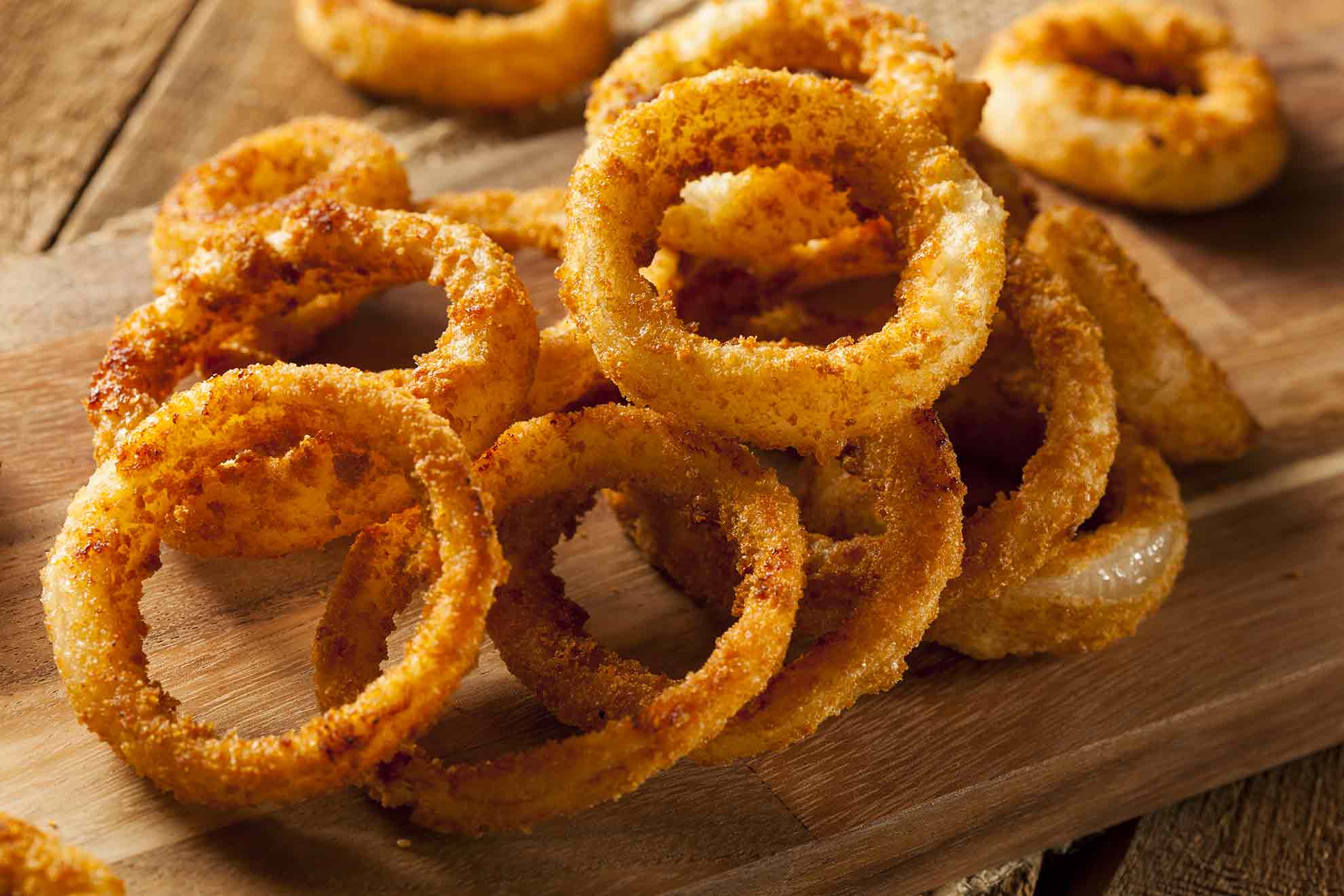 Crispy Onion Rings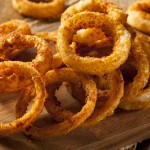 Yield: 12
Prep Time: 30 minutes
Cook Time: 30 minutes
Print
Crispy Onion Rings
Instructions
Line a large baking tray with baking paper.
Combine the flour half of the salt on a large flat bowl and set aside.
Combine the eggs and milk in another large flat bowl and set aside.
Mix the breadcrumbs and remaining salt together in a third bowl and set aside.
Separate the sliced onions into rings.
With each onion ring, toss in the flour mixture then the egg mixture, then the breadcrumb mixture.
Set each crumbed onion ring on the baking tray.
Place the oil in a large, heavy pot.
Heat over a high heat until it reaches 185°C. If you prefer not to measure the temperature, just make sure it is bubbling but not boiling rapidly. Reduce the heat to medium-high.
Work in batches using a frying cage or slotted spoon to drop the onion rings in, and fry for 30-40 seconds until golden brown.
Remove and place on a large plate lined with a paper towel. Season well and serve immediately with tomato sauce for dipping.
We all crave crispy onion rings just as much as fries. But have you ever tried making them at home? These tasting onion rings are just as amazing as the real deal – and you don't even have to leave the house to taste them.