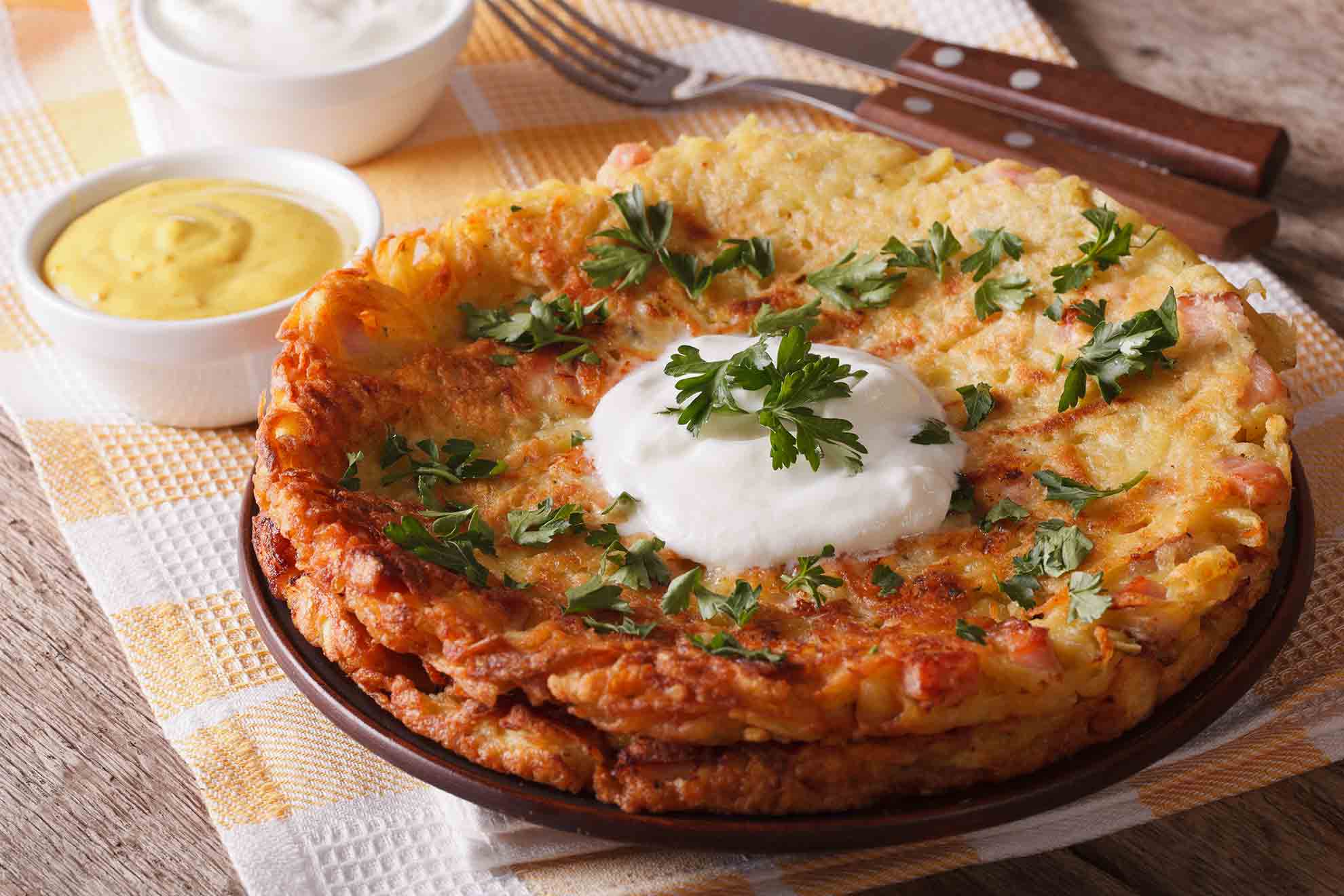 Crispy Potato Rosti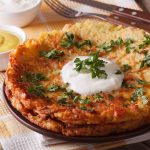 Yield: 6
Prep Time: 10 minutes
Cook Time: 25 minutes
Print
Crispy Potato Rosti
1 lb. potatoes (Yukon Golds or russets are best)
1-1/2 tsp. salt
Generous 1/4 tsp. freshly ground black pepper
3 Tbs. vegetable or olive oil for frying; more as needed
Instructions
Peel the potatoes and grate them, using the large holes of a hand grater.
Put the potatoes in a large bowl, toss with salt and pepper, and coat thoroughly.
Let the potatoes rest for at least 5 minutes, and then, working with a small portion at a time, squeeze out as much liquid as possible out of them then pat dry with a paper towel and transfer to a another bowl.
Heat a heavy-bottomed skillet over medium-high heat. Add the oil and wait till it is very hot. Take a spoonful of the potato mix, and drop carefully into the pan (watch for hot oil). Keep adding spoonfuls until there is enough to cover the bottom of the pan to make one large rosti.
Turn the heat down slightly but keep hot. Cook for 12 to 15 minutes until bottom is golden brown but the potatoes on top are starting to cook, then flip. Cook other side for another 5-6 minutes. Test to see if cooked with a knife.
When done, remove from pan onto a plate lined with paper towel and allow to cool. Cut into wedges to serve. Season before serving with sour cream and chives or toppings of your choice.
This potato rosti recipe will be your new favourite – it's so versatile and can be used for a variety of dishes. Crispy and delicious you'll want it for brunch, breakfast and dinner. Top it with sour cream and smoked salmon, or add in bacon and chives. Even combine it with a roast for a decadent but hearty dinner!