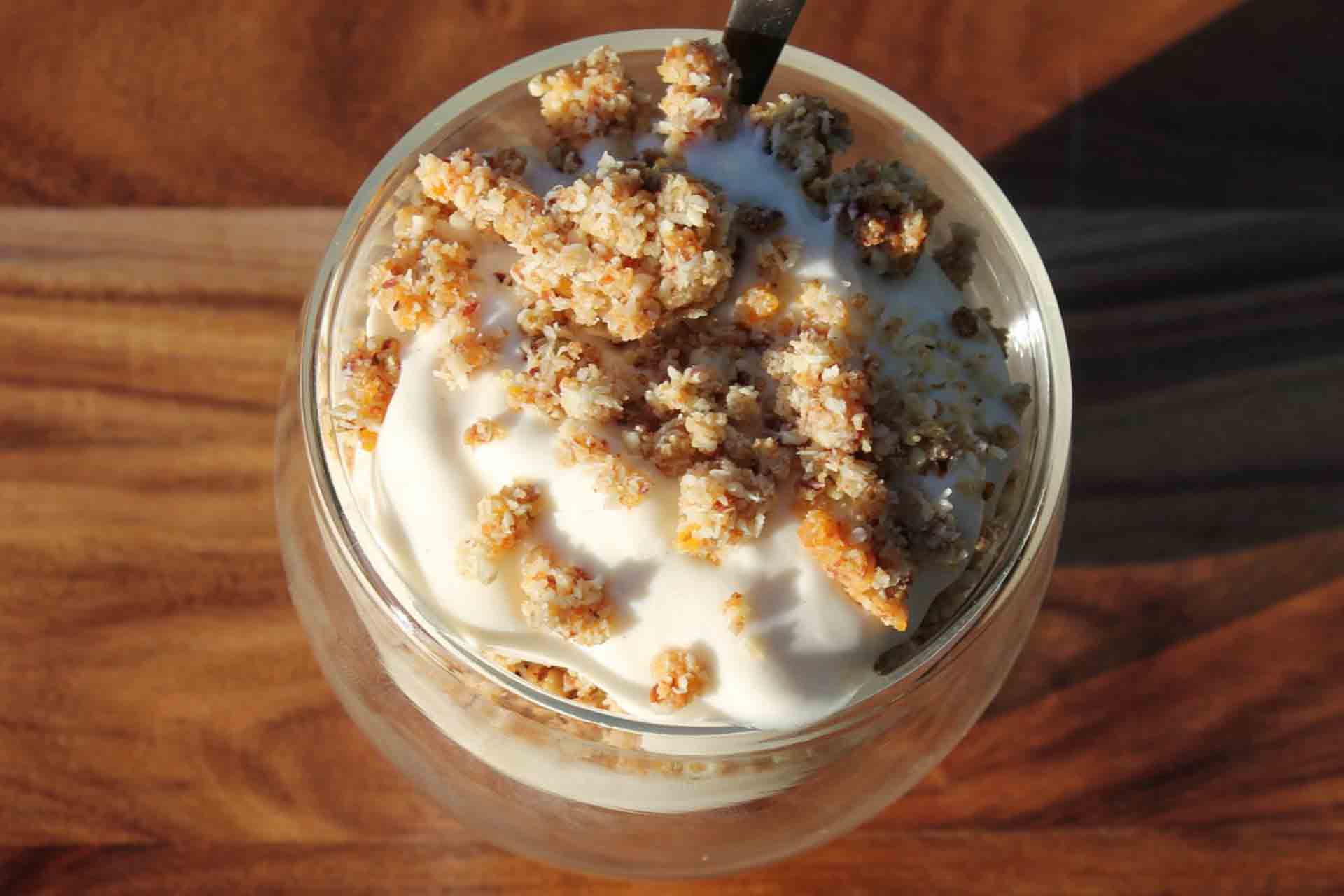 Disaster to Delicious Breakfast Crunch!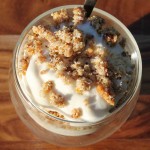 Disaster to Delicious Breakfast Crunch!
When I made some protein balls that wouldn't stick together with my Thermomix, I decided to make it into something else!  If you ever make a mistake doing protein balls etc you can always turn it into a crunch you can munch on by throwing it in the oven until golden brown and crispy. Trust me when I say - it's even better than little snack balls. This is my disaster to delicious breakfast crunch!
Instructions
Preheat oven to 180 degrees

Add all dry ingredients to the mixing bowl and blitz on Speed 8/20 seconds.

Add the coconut oil on speed 3 until all ingredients come together.

On a flat oven tray with some baking paper, lay all mixture on and cook until the top is golden brown - I had mine in for about 20 minutes.

Once cooled add to a jar.  You can even add some oats to this and some rice bubbles or corn flakes to make it even more amazing!!

I eat mine each morning with organic yoghurt. I like to add a little cinnamon to it too.
Allergens
Allergens

Do you have a recipe you would like to share? We would love to hear from you!