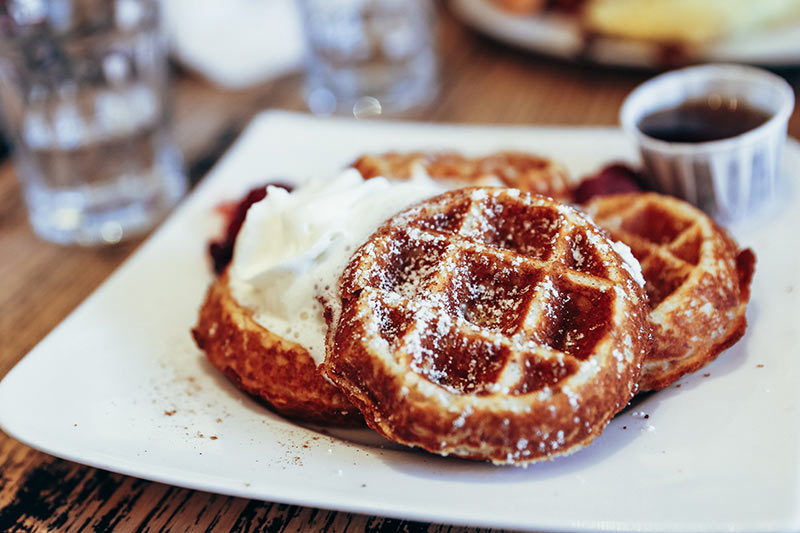 Easy Café Style Golden Breakfast Waffles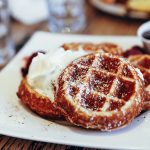 Golden Waffles
Take one waffle press and a handful of pantry items and you have yourself a super fancy breakfast that you don't even have to leave home for. Perfect!
Instructions
1. Sift the flour, sugar and salt into a bowl.
2. Whisk the egg yolks for 30 seconds and add the cream. Mix lightly.
3. Combine the wet and dry mixes and stir until smooth. Mix in the melted butter.
4. Beat the egg whites until stiff and fold them into the batter.
5. Cook the batter in a greased waffle iron or press until golden brown.
6. Dust with icing sugar and serve with whipped cream, fresh fruit and warmed Nutella for the ultimate decadent breakfast.
Café style waffles from your very own kitchen? You bet!