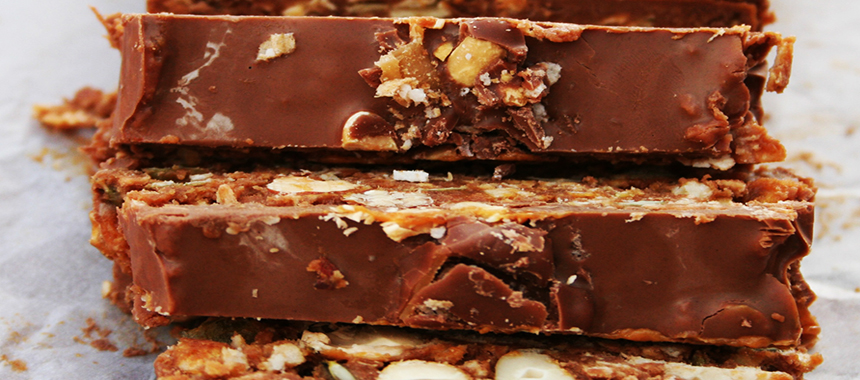 Easy Picnic Slice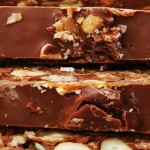 Yield: 16
Prep Time: 5 minutes
Cook Time: 15 minutes
Print
Easy Picnic Slice
Instructions
Place the packet of wafer biscuits in a blender and blitz
Add wafers to a bowl with the caramel and nuts
Microwave chocolate for 1 minute on high
Add 1/2 the chocolate to the mix and stir through
Line a tin with baking paper (we used a rectangle tin)
Add mixture and press firmly into the tin.
Add the rest of the chocolate over the top of the slice and smooth out.
Break up the picnic bar and crumble over the top of the slice.
Refrigerate for 3 hours then slice and enjoy!
This Picnic slice is an ode to the Picnic bar. I have added different nuts and changed it up a bit – it's to die for!
You don't need a lot but you will probably want a lot. I hope you like it as much as we do.
What do you think, will you give this one a go? It is really nice crumbled over vanilla ice cream to, OMG diet starts Monday!
Do you have a favourite recipe you would like to share with us? Submit them using the 'Submit a Recipe' link above or share in the comments below.