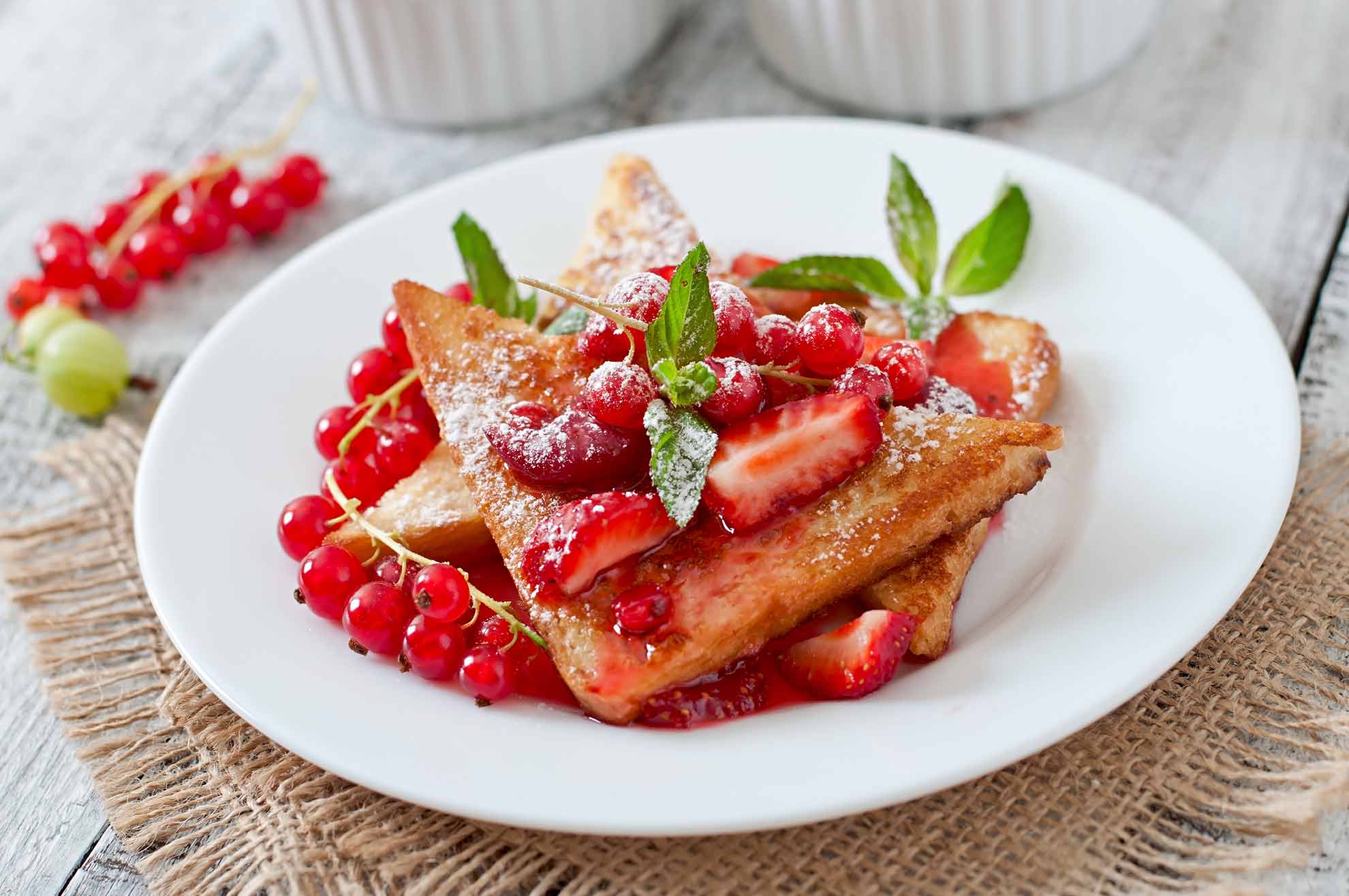 French Toast with Quick Berry Compote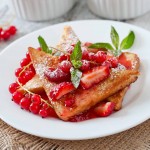 Yield: 3-4
Prep Time: 5 minutes
Cook Time: 20 minutes
Print
French Toast with Quick Berry Compote
Instructions
Start off making the quick compote: place frozen berries and orange juice juice in a small saucepan and bring to medium high heat.
Once bubbling, reduce heat slightly and use a wooden spoon to muddle and mash the fruit. Add the sugar and cinnamon.
Continue cooking over medium-low heat for 10-12 minutes. Set aside to cool.
Heat a large frying pan and add a knob of butter. Allow butter to melt and start to brown but not burn.
In a small bowl, combine the beaten eggs with the milk. Dip a slice of the brioche in the milk mixture on both sides. Place on top of the melted butter on the pan. Fry for 2-3 minutes on a medium high heat until crispy, then flip. Repeat on the other side.
Cook all the other slices of brioche in the same way, making sure to add extra butter between every slice.
Serve with the warm compote on top, fresh berries and icing sugar.
This luxurious French toast with quick berry compote recipe is the ultimate treat for breakfast in bed! Leave it bookmarked to hint to your little ones for the next Mothers Day. It's absolutely delectable and easy as anything to make.