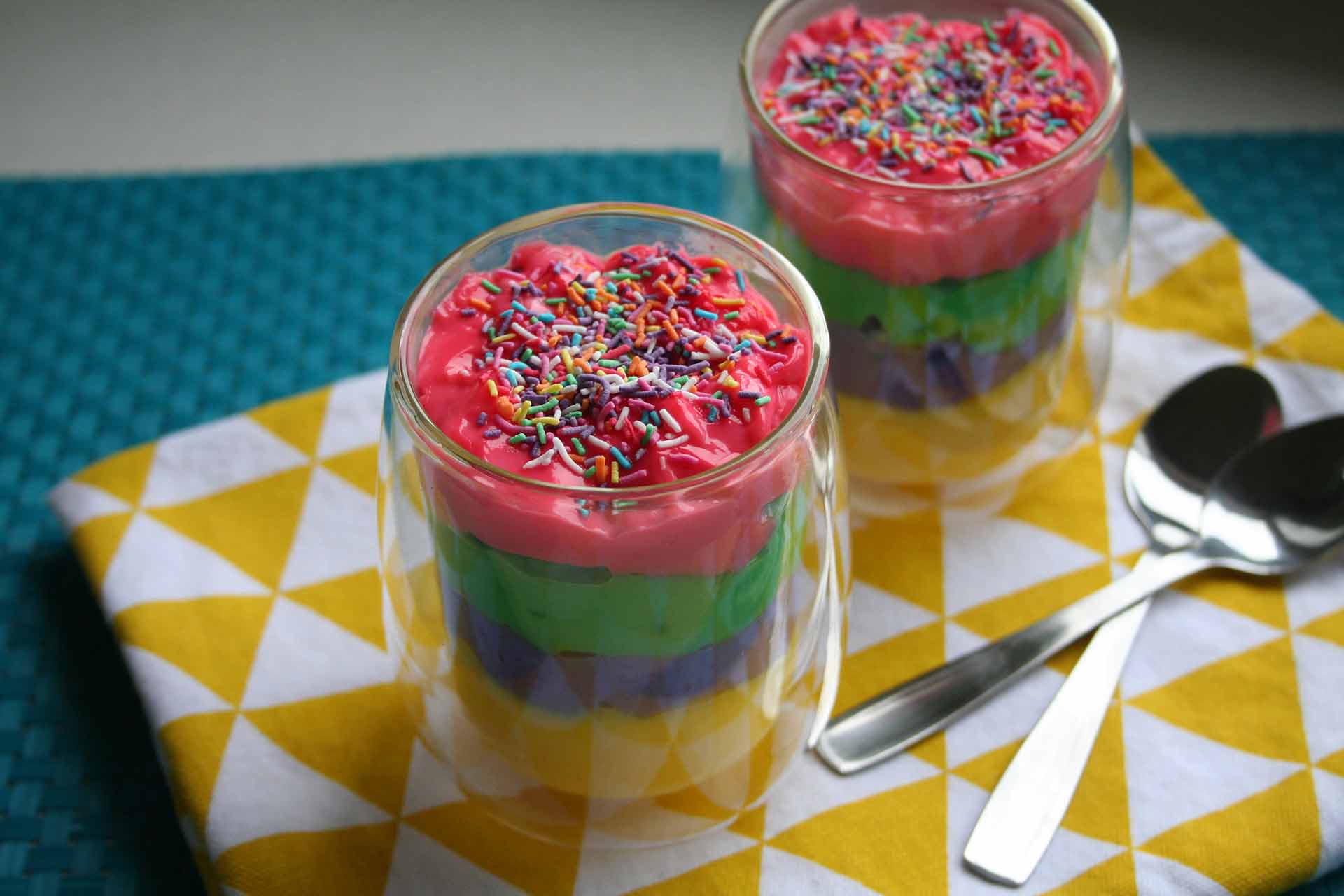 Gluten Free Rainbow Custard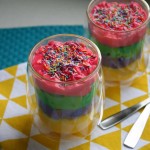 Rainbow Custard
My kids love these rainbow custard glasses. Great for kids parties idea to!
Instructions
In a Thermomix add all ingredients except the food colouring
Cook on 90 degrees for 7 minutes on speed 4
Once cooked divide into 4 different bowls and add a drop of different food colouring to each bowl and stir.
In 2 clear glasses, add one colour to the bottom of each and then layer with a different colour until you reach the top of the class.
Top with sprinkles, optional.
Put in fridge to set for 3 hours
Enjoy!
TIP:
You can substitue the milk for almond milk and coconut sugar for Splenda if you like.
Allergens

Do you have a recipe you would like to share? We would love to hear from you!