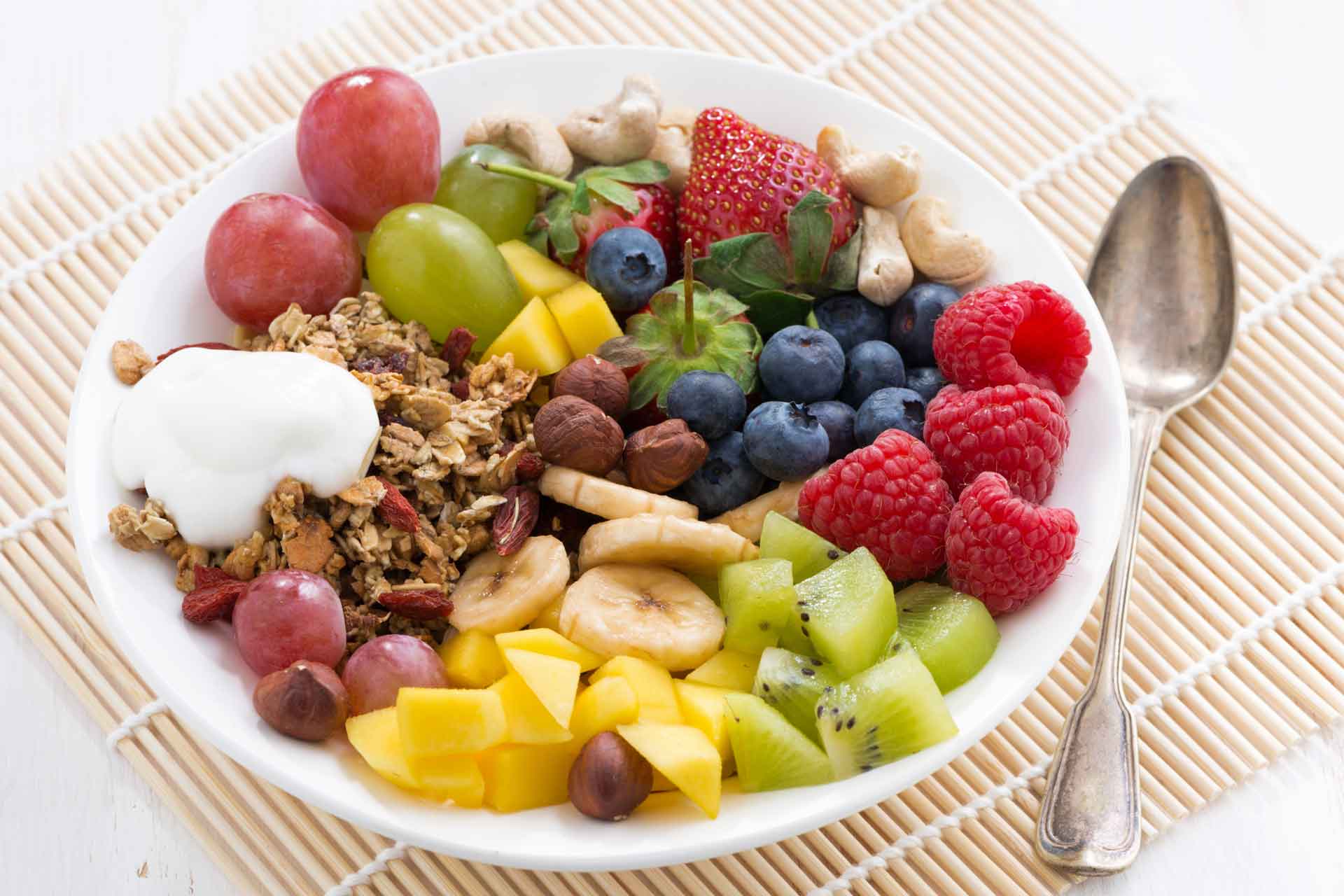 Healthy Fruit Bowl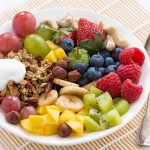 Healthy Fruit Bowl
This breakfast bowl is the perfect start to the day. You can be as creative as you like and use what fruit is in season. This bowl is perfect to share as well, simply add more granola and yoghurt.
Instructions
Pop the granola in a bowl
Add fruit in sections around the bowl
Sprinkle with nuts
Dollop the granola with yoghurt
Enjoy!
Use the remainder ingredients the following day. Why not make our overnight oats with left over fruit?
Allergens

Do you have a favourite recipe you would like to share with us? Submit them using the 'Submit a Recipe' link above or share in the comments below.